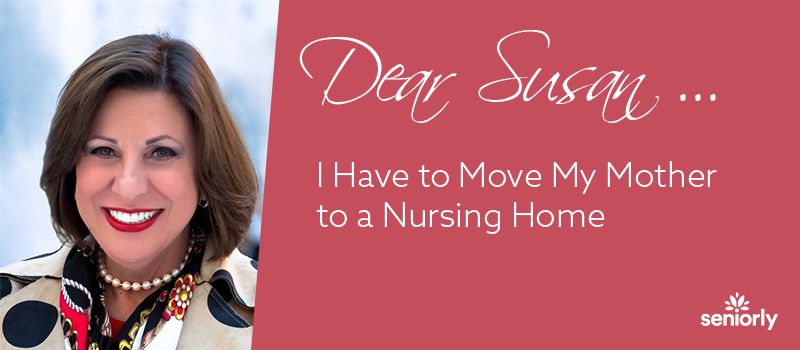 Dear Susan,
My mother has been a resident at a nearby assisted living community for almost two years now. However, recently the wellness director called me and informed me that I now have to move her to a nursing home! This is a call I never anticipated. Please help me understand?
Baffled Son
Dear Baffled Son,
I'm sorry you had to receive this unanticipated call. While assisted living is a wonderful solution for many people it's not always a forever solution. It's quite possible that your mother's care needs have increased to a point where they exceed what an assisted living community can safely deliver. That said, you have the right to hear the specifics about why this request is being made. I recommend you call the community's executive director and schedule an appointment to receive more insight on the situation.
In preparation for your appointment, it may help if you review the lease your mother signed at the time of move-in. Additionally, since they have known your mother for two years I would also ask what they recommend for your mother as the next step.
While I empathize with your situation, after meeting with the executive director you may actually commend her community for recognizing their limitations and placing your mother's safety and care before anything else.
Good luck and let me know how it goes!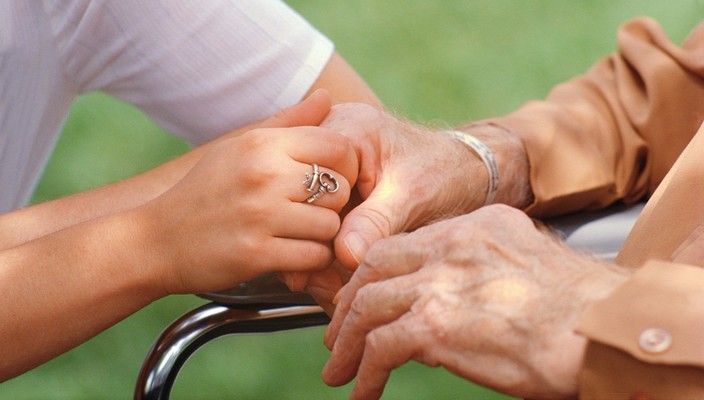 Dear Susan,
My parents and I are in the process of looking at senior living options. We're hearing so much of the same information from the marketing directors at both the assisted living and the skilled nursing communities that I'm overwhelmed! Could you please help clarify the difference between the two?
Confused in Colorado
Dear Confused in Colorado,
Thank you for remembering that the marketing director called it a "skilled nursing community" and not a "nursing home." There has been a real effort to help change public perception. In fact, when I entered the senior living industry over twenty years ago, we used to say that assisted living communities offered a "hospitality" setting while nursing homes provided a "clinical" setting. Today the lines have blurred as assisted livings have enhanced their care services and because the old "nursing home" has stepped up their physical settings, hospitality and recreation offerings, we now call them "skilled nursing community." But this is all new, so it is no wonder you are confused!
While researching options you want to look for the most independent level of care that your parents can safely occupy. Let's outline the two:
Assisted living - this is where your parents would reside in a closed door apartment. Room and board (monthly rent) usually include weekly housekeeping, one to three meals per day (depending on the community), recreation opportunities and transportation. Also offered is support with activities of daily living or ADLs (think of all the self care activities you took care of this morning). Basic medication administration is also available. In an assisted living these "add on" services are usually available on an à la carte basis. In other words, fees for services rendered are in addition to the room and board. As mentioned before, assisted living regulations vary from state to state. If you live on or near the border of two states, I would check out the assisted livings in both states.
Skilled nursing community - because their primary focus is on medical care, these senior properties are subject to both state and federal regulations. So while not identical from state to state there will be more similarities. Skilled nursing communities have private or shared living accommodations, daily housekeeping, three meals per day, recreation opportunities and some offer transportation. Skilled nursing communities offer greater supervision such as licensed nurses around the clock and higher staffing ratios. Since there is a clinical team in place, a skilled nursing community has the ability to evaluate and monitor more complex medical conditions on the premises. For example, they can dispense a full range of medications, injections, IVs, catheters, dressings and provide total ADL care for residents, if needed. As a result, their rates are usually higher than those of an assisted living. Costs are on a daily basis and include the person's care as well as their room and board.
When a person's care needs are borderline for assisted living it may be best to err on the side of caution and opt for nursing home care. This would minimize moves for the individual as well as their family. If for example, one of your parents has a degenerative illness such as Parkinson's or Alzheimer's disease but their care needs would be met in an assisted living right now, I would search for a community that offers a skilled nursing community or has one nearby. This would not only minimize multiple moves but would also enable your other parent to be nearby.
Hope this helps and please let me know how it goes!
Are you seeking an assisted living or skilled nursing community near you? Enter your zip code below to start your search:
Dear Susan,
What are the payment options for assisted living and skilled nursing communities?
Worried in Wisconsin
Dear Worried in Wisconsin,
Seniorly has prepared an excellent online resource. To read, click here. However, I'll try to break it down, as well. Warning- it's complicated!
Assisted living costs are predominantly private pay or out of pocket. Some states have assisted living communities that participate in Medicaid, but you must have very limited financial assets and it varies from state to state. Also, many skilled nursing communities accept Medicaid, but you must meet both your states' financial eligibility and level of care requirements. Check with your local Department of Elderly Affairs for state specific information.
Most people assume Medicare will pay for the costs of a skilled nursing community. While Medicare is accepted at most skilled nursing communities it is not designed for long term care. Medicare is for those over 65 or under 65 with specific medical problems. This program is designed for limited skilled care and helps while recovering. However, it is not designed for chronic conditions. Therefore, skilled nursing communities are also private pay or you can utilize your Long-term care insurance (if you have it) to help defray the costs. Long-term care insurance is an insurance product you pay into. Often, it is used to help pay the costs associated with assisted living.
There is a Veterans Aid and Attendance Benefit (which you can get more information on by visiting veteransaid.org) that can often help defray the costs. But please know there are several requirements, including being an income-based program for veterans and their surviving spouses. Each state also has a veterans skilled nursing community. Each state has their own eligibility requirements for that as well.
I do hope I haven't caused you to be more confused! As you can see, it is really best to explore all of this before a crisis hits. Please feel free to write me with any follow up questions. My email is susan@seniorly.com. Thank you all!
To read previous "Dear Susan" columns, click here.
Seniorly is here to help you at no cost to find the perfect community. Our powerful website will search through thousands of communities across the country that you can connect to directly. Email help@seniorly.com or call us at (855) 866-4515 for further assistance.