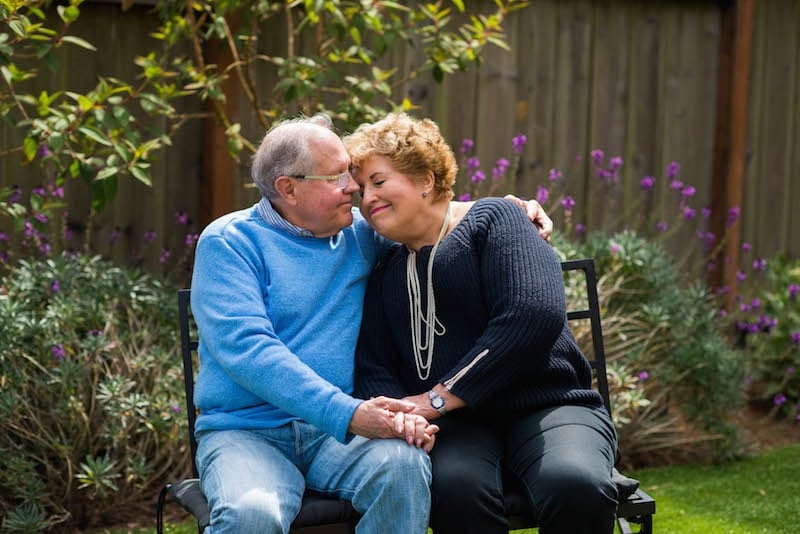 Love is in the air this Valentine's Day, and do we have a wonderful love story for you! This tale of long lost love would inspire anyone of any age looking for a companion or soul mate:
Norwood Thomas, a World War II veteran reconnected with an old flame after 70 years….yes, 70 years! And he is traveling halfway around the world to be with his sweetheart. The 93-year-old Thomas met his love Joyce Morris just before D-Day in London, England, and he never forgot about her.
So, this February, he boarded a flight out of Virginia and is traveling 10,500 miles to Australia to be with her once again. If you think that's an awful lot of traveling for a man of his age, Thomas said he would rather die traveling than sit at home wondering, "What if?" He regards Morris as, "The one that got away." But hopefully not for much longer!
Thomas is a widower who had a wonderful, fulfilling family life, but like many older Americans, he still yearns for companionship and love. Morris is a divorcee who wants the same things. And, good for them, they are doing something about it.
Millions of men and women find it scary, intimidating and downright difficult to date after 50. But, rest assured, the numbers are in their favor. According to the census bureau, 29% of adults 45-59 are single. That's compared to 19% in 1980. And, don't think meeting someone serendipitously is only for the young. People of all ages need a little help now and again, which is why online dating and matchmaking is a multi-million dollar industry. While it's altogether possible to meet someone at the supermarket or the local doctor's office, there are now (more than ever) a myriad of ways to meet mates of similar age, background and station in life. One of those ways is through online services. There are plenty of matchmaking services that cater to a more mature demographic, such as OurTime.com, Stitch, eHarmony.com and SeniorPeopleMeet.com, among others.
A misnomer for 50-plus men and women is that dating at an older age means you have to get married. Not so. Some have already done it and have been disappointed, while others may have had a great marriage, outlived their spouse, and are now enjoying their autonomy. A potential match does not have to end in matrimony. According to Match.com, statistics show that a mere 14% of boomer women and 22% of boomer men want to get married.
But, it's also worth noting that dating at an older age means the couple brings to the relationship a level of life experiences, both good and bad. Here are five things to keep in mind before putting yourself back on the market:
Baggage. What kind of baggage are both parties bringing to the union? Divorce(s), child(ren), bankruptcies, priors? You have to be honest with yourself and ask all the right questions, even if it means you could be disappointed by the answers.

Take it slow. What's the rush? The good news is that the biological clock is no longer a central concern when looking for a mate after 50. Take your time to really get to know the person and see how they react in various situations. Ask plenty of questions.

Get to know yourself. Ask yourself questions, like "What's important to me in a potential boyfriend or girlfriend?" Is it companionship? Sex? Security? Be honest with yourself and your significant other.

Retain your independence. It's easy to give too much of yourself to another person. As a mature adult aged 50 and over, you have worked too hard and too long to get where you are to just give it up. Keeping boundaries defined is a healthy, unselfish approach, because you avoid resenting the other person later on for misreading your cues.

Make it fun. At the end of the day, love pursuits are meant to make life more enjoyable. Do fun things and focus on having new and exciting experiences that you can enjoy with someone who is your peer and your equal. This is the gateway to a deeper and more fulfilling union.
Consumer Affairs created a helpful online matchmaking guide for older adults interested in dating. Visit their website to learn more and connect with others with similar interests and values.
Additionally, independent living communities offer tons of opportunities for meeting new people, whether it's at community happy hours, movie nights, ice cream socials, volunteering, art classes, community outings, and more.
If you or a loved one is interested in joining an Independent Living community in California, contact us at ask@seniorly.com or call us at (415) 570-4370 to speak to one of our family coordinators today. We all need community; Seniorly can help you find yours!