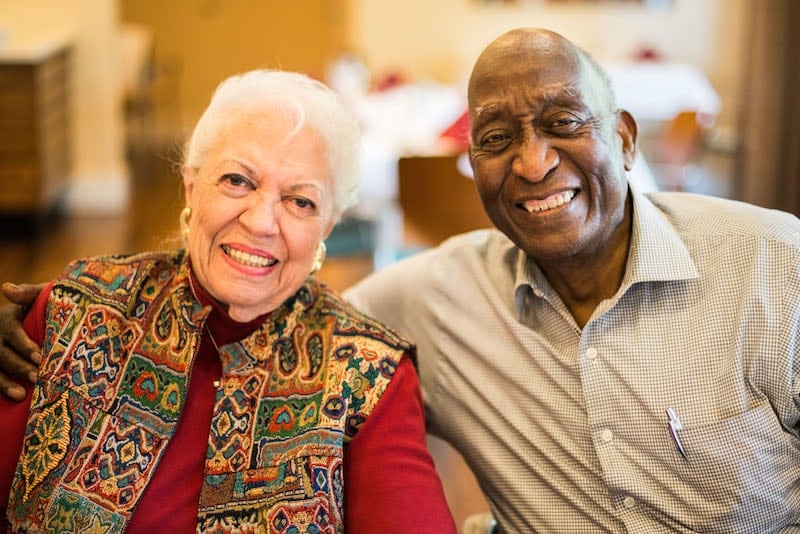 What is affinity senior living? Simply put, it's a type of community that caters to the special lifestyles and needs of its residents. For example, LGBT individuals, war veterans or religious people may seek a community that supports them in their particular lifestyle.
There are dozens of affinity senior housing projects located in North America. However, despite the popularity of these retirement communities, experts say it takes at least 200 residents to be successful and there's a lot to consider when developing theme-based senior living. Fans of niche communities love that these residences are not cookie cutter or generic.

While there are countless options for affinity housing, specialization can have a downside, for example reducing the potential number of residents by being too narrowly focused.

A successful niche community is one that reconnects and unites retired folks of particular cultural backgrounds and embraces cultural diversity. The Asian community, for example, is unique in that elders are culturally revered, so the quality of life provided at Asian affinity communities is of a high standard that caters to specific needs.

These cultural affinity communities are some of the fastest growing niche residences in the country. An increasing number of senior citizens are retiring, but this also comes with an increasing need for diversity in senior housing.

Below are the top ten affinity retirement communities geared toward the Asian population in the United States. These tight-knit residences provide services and amenities that are tailor made to residents, such as special activities, feng-shui architecture, Asian-inspired cuisine, religion and language.

http://www.aegisliving.com/aegis-living-of-aegis-gardens/
http://www.nikkeiconcerns.org/
http://www.j-sei.org/pages/j-sei_home.html
http://www.goldenheritage.net/
http://www.eastbayassistedliving.org/
http://www.anphc.com/
http://www.kokoroassistedliving.org/
http://www.keiro.org/keiro-facilities
http://priyaliving.com/
http://carebeyondmeasure.org/cbmprod/wp-content/uploads/2012/10/Senior-Living-Community.pdf

If you or someone you know is in need of elder care housing, Seniorly is here to help! Sign up for free and get access to availability, reviews and pricing. You can also call our team at (415) 570-4370 to schedule a free care consultation with our gerontologist.