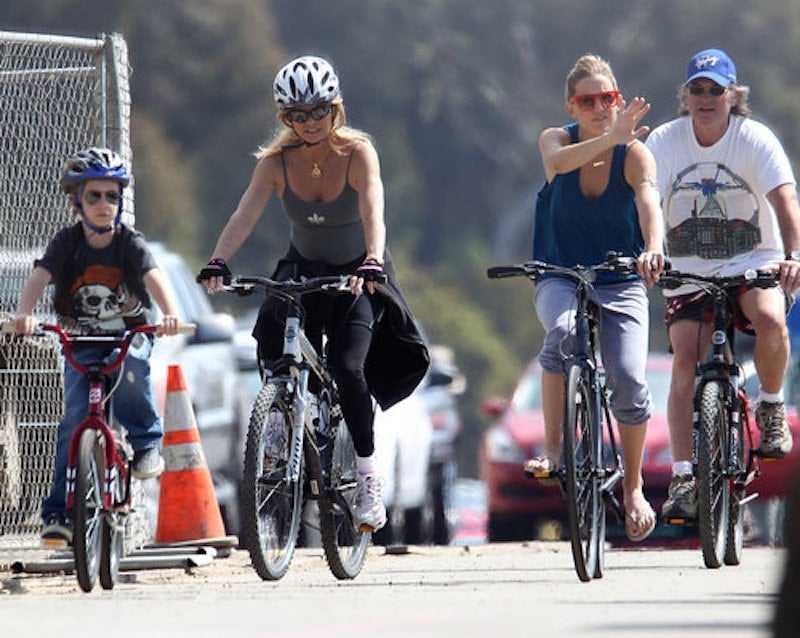 If you were fortunate enough to have a grandparent or two who spent time with you when you were young, you probably were childish enough to have a favorite.Did that grand take you fishing? Was she an artist who took you to beautiful galleries and museums? Did he teach you to play baseball? Always have candy in his pocket? What if your special grandparent was more than just special to you? What if your special grand was known all the world around?
Shaken, not Stirred
Imagine if your grandparent was a James Bond. If your grandfather was one of the many gentlemen to have played 007, you might expect great adventures when he picked you up for play dates. Sean Connery, Roger Moore, and Pierce Brosnan all have grandchildren. "My family is my sanctuary," Brosnan says. Brosnan became a grandfather for the first time in 1998, a mere six years after he was named the "Sexiest Man Alive" by People magazine.
Who's the Boss?
While most kids probably aren't interested in their grandpa being on a list of sexy individuals, a former boxer turned actor might just impress the other kids. Tony Danza was a professional boxer in the mid- to late-70s before becoming an actor in such television shows as "Taxi" and "Who's the Boss." More recently, he has appeared in such movies as "Don Juan" and "Aftermath." Of being a grandfather, he says, "I want to be the guy who takes my grandson fishing."
Laugh A Go-Go
In the Who's Grandma Is Cooler Contest, the kid who has a grandma who once go-go danced with words painted all over her body on television might automatically win. That is, if any of the other kids know what go-go dancing is. Goldie Hawn is reportedly called "Gogo" instead of "Grandmother" by her grandson, Ryder. "I love being a grandmother. When I was pregnant I knew exactly the right thing to do, having a baby, and I feel exactly the same about being a grandmother," she says. Hawn has five grandchildren in total. No word on whether or not any of them have ever seen "Laugh In."
Of Presidential Proportion
GOP Presidential hopeful, The Donald, welcomed his first grandchild in 2007, just months before his own fifth child was born. It's going to be an eventful few months to be the grandchild of Donald Trump, without a doubt.
Winning the Grandpa Game
There can't possibly be a grandparent who brings more zaniness to the grandparent game than Charlie Sheen. His granddaughter, Luna, was born in 2013. Upon her birth, Sheen announced her arrival on Twitter. It was one of his tamer Tweets.
Keeping it Real
It's not every grandmother who gets into catfights on national television. But NeNe Leakes is that grandma. Leakes has one granddaughter who some day will get to watch her grandmother on various reality television shows, including "Real Housewives of Atlanta" and "I Dream of NeNe: The Wedding." Not all grandparents need to be famous to be fabulous, but sometimes it's fun to see the celebrities we know from the headlines in roles less like those out of a movie and more like those out of our own lives.
For more inspiring stories and information on topics that matter to you, visit the Seniorly Resource Center.