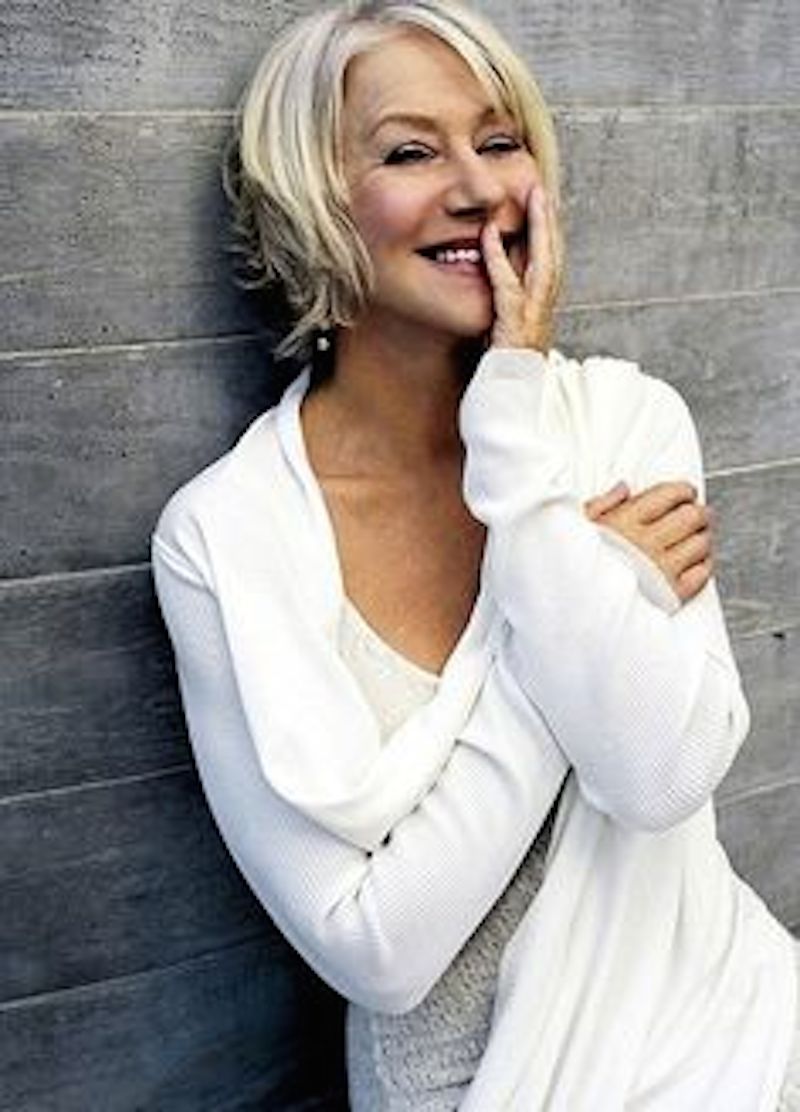 Top 4 Celebrities Who Get Better With Age
We've seen their faces for years on the big screen. But there are some actors and actresses that just seem to exude confidence, beauty and rugged good looks as they age. What are their secrets? (No, it's not plastic surgery. In fact, it's usually the opposite: nurturing the body and a positive attitude.) Here are some famous faces we admire who just seem to get better with age.
------
Helen Mirren - A Queen by Any Other Name
She makes 70 look like the new 40. Helen Mirren just seems to get better with age. Named the face of L'Oreal cosmetics in 2014, when asked about her beauty secrets, she said:
"I really don't have any. The weird thing is, you get more comfortable in yourself, even as time is giving you less reason for it. When you're young and beautiful, you're paranoid and miserable. And then you're older and it's ironic."
Frankly, she just looks like a woman who's happy in her own skin. Perhaps true beauty really does come from within.
------
Richard Gere - A Man Unfraid To Laugh At Himself
Probably best known for his role with Julia Roberts in "Pretty Woman," Gere, now 65, most recently appeared in the 2015 film "The Second Best Exotic Marigold Hotel."
Hired for the role specifically for his sex appeal, Gere says he jumped at the chance to "work on a film made for a more mature audience, who could laugh at themselves. I laughed out loud at the first film."
When asked about his regimen for aging he swears by exercise and swears off facial surgery. "Why bother with all that stuff? I am not kept awake worrying about such things at five o'clock in the morning. I try to keep the weight off and stay fit and leave it at that."
This is an actor who doesn't fall into the traps older Hollywood stars so often do.
"I sometimes look around a room and think: 'Okay, who is not afraid to go grey here? Who is happy to live with the way that they look?'"
Click here see how some other celebrities keep their health strong.

-----
Meryl Streep - And The Award For The Greatest...
Now in her 60s, Meryl Streep is one of the world's greatest living actresses. She has done too many movies to list and has even surpassed Katherine Hepburn's record of 12 Oscar nominations.
And she seems to get more luminous with age. When asked about going under the knife in a Good Housekeeping article a few years ago, Streep said:
"I just don't get it. You have to embrace getting older. Life is precious, and when you've lost a lot of people, you realize each day is a gift."

------
Pierce Brosnan - 007 Has Never Looked So Good
It's been over 10 years since he played James Bond. But this Irish born 62-year-old actor still manages to keep his sex appeal both on-screen and off.
In an interview a couple years ago when he was about to turn 60, Brosnan spoke about his career and his philosophy on aging.
"As you get older there's a loosening of the ties to the ego and the posturing of who you are and how you behave. There's an ease within my own being now and there's a confidence, simple as that really, with performing… there's a great joy in being an older actor now. You have to adapt to your age and your years. It's nothing but humble gratitude of having come down the road so far."
There's a lot to be learned from these screen icons. Stay engaged, embrace your age and take care of your health. The secret to aging gracefully starts from the inside out.
For more about celebrities living vibrantly, check out this blog on Seniorly.

For more information on aging, retirement communities and options, visit Seniorly for the most up-to-date information and tips on how to age gracefully.