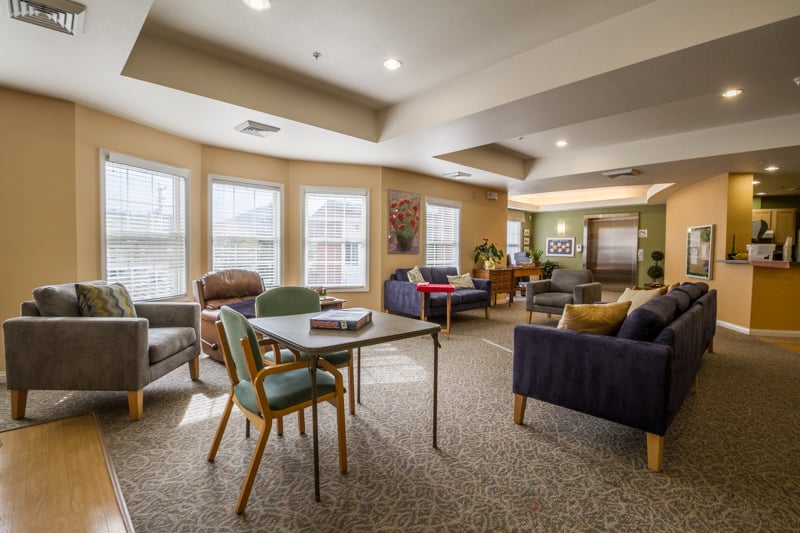 When parents and loved ones begin to age, families consider care options such as in-home care to support them. However, with the expectation they will be properly cared for, comes a risk of poor treatment or neglect.
Leaving an elder in a caretaker's hands isn't just about whether their needs are being met, but how well they are engaged and supported as they age. All too often, families find that hired in-home caregivers are not up to their standards, and as a result have a negative experience that leads them to seek other care options.
Elder abuse and neglect are all too common in the United States. According to the National Research Council, it's estimated that between 1 and 2 million Americans age 65 or older have been injured, exploited, or otherwise mistreated by someone whom they depended for care or protection.
This is why families will often choose fully staffed residences rather than unsupervised in-home caregivers because of the oversight provided.
With a community comes checks and balances. Not only are there caretakers to assist in the responsibilities of daily life, but there is a managerial hierarchy that maintains a standard of living and an overall reputation.
Right now, there are millions of Americans ages 65 and older who depend on caretakers. That number is only going to rise as this demographic is projected to skyrocket. In fact, by 2030, it's estimated that there will be 70 million American seniors, according to the U.S. Census Bureau. As the senior population continues to grow, so will the need to protect oneself from rogue caretakers.
As mentioned above, abuse comes in many different forms. There is a higher risk for these to occur in an unsupervised at-home arrangement. Unfortunately, it's very easy for criminals to gain access to all sorts of information, valuables and to physically have power over elderly and frail individuals. There is far less propensity for this type of occurrence in the care of a facility or community.
By contrast, government agencies highly regulate nursing homes and other community facilities, and local ombudsmen regularly check in situations deemed concerning by family members.
Regular inspections are made to endure these organizations and their employees are compliant. There can be hundreds of qualifying state and federal standards they judge on. They will also investigate complaints and enforce remedies as necessary. All in all, this provides peace of mind.

For more valuable resources, click here.