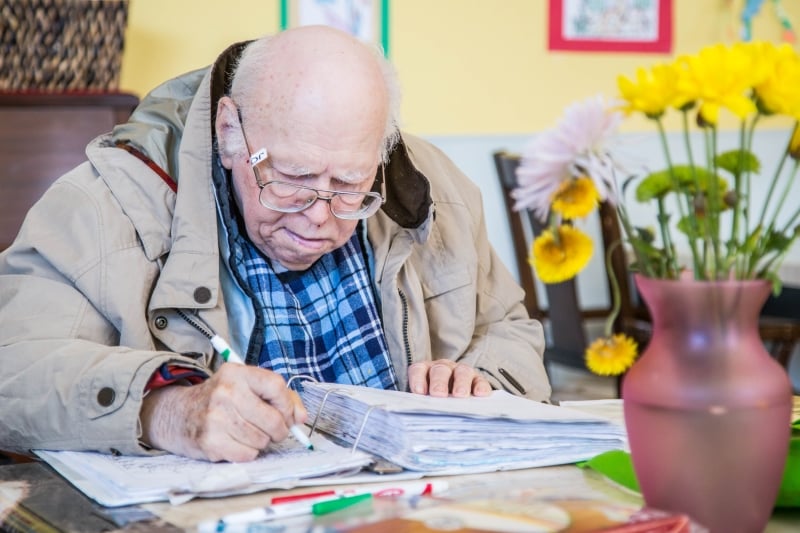 2018 UPDATE: Since the original publication of this article, the US Congress and President Donald Trump signed RAISE Family Caregivers Act. Click here to learn more.
If you are one of the countless family caregivers looking after an elderly parent or loved one, you know how rewarding it can be. Keeping them in the comfort of your own home, where they will be surrounded with family and better able to stay in touch with their own community, can help contribute to their long-term happiness.
However, home elder care can also be a full-time job with heavy emotional, physical and financial consequences. If your loved one is sick or disabled, the responsibilities of taking care of them can become especially stressful and may even interfere with your day-to-day activities. In order to continue giving them the care that they deserve so that they can stay at home, it's important to remember to occasionally give yourself a break.
Caregiver respite grants are set up for this very reason. These programs allow caregivers to schedule short-term stays for their loved ones at elder care facilities, as well as receive additional in-home care and overnight respite. This way, the caregiver can take care of their own obligations without neglecting their loved one's needs. According to data gathered by the Administration on Aging, 77 percent of caregivers report that respite services have allowed them to care for their loved one longer, while 89 percent say that they are a better caregiver because of them.
Respite grants are funded by both public and private sources, and can be found through a nationwide network of different services. Many of these programs also specialize in looking after elders with specific conditions or needs. In order to help you ease your burden and find a respite service that's right for you, we've put together the following list of resources:
The ARCH National Respite Network and Resource Center
ARCH is a comprehensive resource for families looking for general information on what respite services are, as well as which ones are available to them. They also provide in-depth articles on how to apply for funding, what state and national agencies to contact, and even give evaluations of different programs. This is a great service for caregivers just starting to look at respite grants.
Alzheimer's Foundation of America (AFA) Family Respite Care Grant
The AFA gives out grants to their nonprofit member organizations nationwide, which then disperse this money to clients with Alzheimer's or a related form of dementia so that they can receive a variety of respite services. These can include social model adult day programs, in-home aides, companion care or overnight respite.
The Association for Frontotemporal Degeneration (AFTD) Day Programs and Respite
The AFTD provides a variety of different services for families and individuals affected by frontotemporal degeneration (FTD), including adult day programs, in-home care, and respite and travel grant programs. The latter offers a maximum annual grant of $500 dollars and requires little else other than a loved one with a documented case of FTD. An application can be downloaded here.
Respite Care From National Family Caregiver Support Program (NFCSP)
A public program, the NFCSP issues grants to states to help caregivers in a variety of ways, one of which is through the Caregiver Respite Care program. Depending on the elder's needs, these services can take the form of in-home care, adult day care centers or overnight residential facilities. They are administered on the local level by the Area Agencies on Aging Network.

For additional information on respite care or short-term stays in senior housing or assisted living near you, visit Seniorly or call us at (855) 866-4515 for a free care consultation.