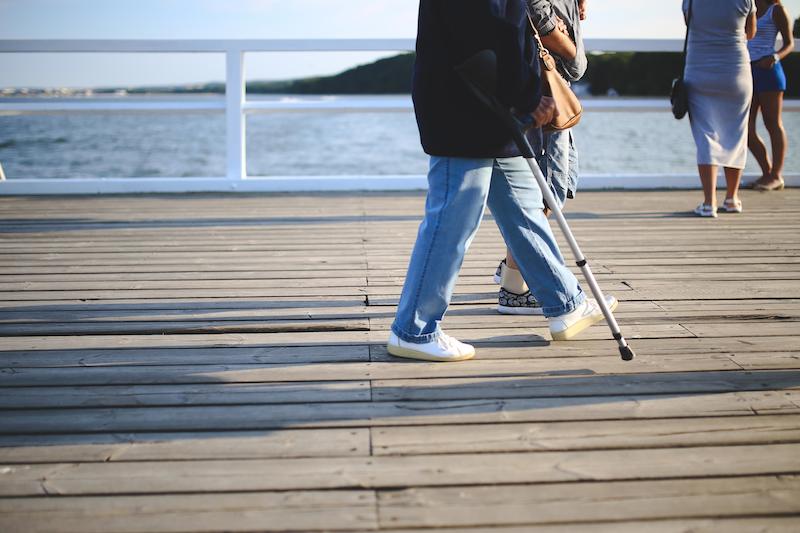 There was a time when Hollywood didn't cast many older actors and actresses, even in roles written for them. But we are seeing more and more actors and actresses in their 50s and beyond taking leading roles on television and in movies, reflecting a shifting tide in our nation's thinking about elder stereotypes.
No longer is it considered 'Over the Hill' to be 50 years old. And it isn't culturally necessary any longer to retire in your early 60s if you enjoy your line of work. Things are changing in the way our society views our older generations.
Consider these television shows and movies as examples.
Netflix is producing a new show starring Jane Fonda and Lily Tomlin, both in their 70s. The show began airing May 8. It reunites the two actresses for the first time since their pairing in 1980 in 9 to 5.
In the show, the two play a pair of unlikely allies who encourage one another after their husbands leave them for one another. The husbands are played by Sam Waterston and Martin Sheen.
This rom-com opens May 29 and features Bill Murray, 65. Murray is known as a bit of an eccentric, having no publicist or agent in a time when it is common to travel with a full entourage. But that hasn't stopped him from appearing in a wide variety of media.
He appeared in "The Grand Budapest Hotel," "The Monuments Men," and "Moonrise Kingdom," just to name a few. In "Aloha," Murray plays a billionaire who provides guidance to the character Bradley Cooper plays.
This true story about a woman's fight to reclaim a portion of her heritage was made all the more inspiring by the portrayal by Helen Mirren, 70. Considered acting royalty, most everything she is in turns to Hollywood gold. Critics may not have loved the film (Rotten Tomatoes gives the film a 53% fresh rating), but audiences loved it (with an 86% rating).
The film also starred Ryan Reynolds (of "Green Lantern" fame) and Tatiana Maslany (of the BBC's "Orphan Black"), but the focus was on Mirren, who helped tell the true story of Maria Altmann's journey to recover family possessions which had long-ago been stolen by the Nazis. One of those items was a family Klimt painting, thus the title of the film.
Quentin Tarantino's long-awaited eighth film is set in post-Civil War Wyoming. It features an all-star cast, many of whom are well past what once was considered an actor's prime.
Included in the cast are:
* Kurt Russell, 64
* Samuel L. Jackson, 67
* Michael Masden, 57
* Bruce Dern, 79
* Demian Bichir, 52 and
* Lee Horsley, 60.
The plot follows a group of bounty hunters who attempt to find shelter during a blizzard but instead find themselves in a web of deceit and betrayal.
In many ways, this show began the shattering of elder stereotypes that is happening today. It ran from 1985 until 1992 and was groundbreaking at the time. The premise had four women moved in together through a variety of circumstances, and the topics covered on the show were quite realistic. They were also quite unusual to be presented on air at that time.
It's good to see images of the faces we see every day projected on the screens. Being in our 50s, 60s, 70s and beyond doesn't mean what it might once have meant. People are stronger and healthier and more active today, which means that those years really can be the very best years.
For more information on topics that matter to you, visit the Seniorly Resource Center and search by topic or keyword.