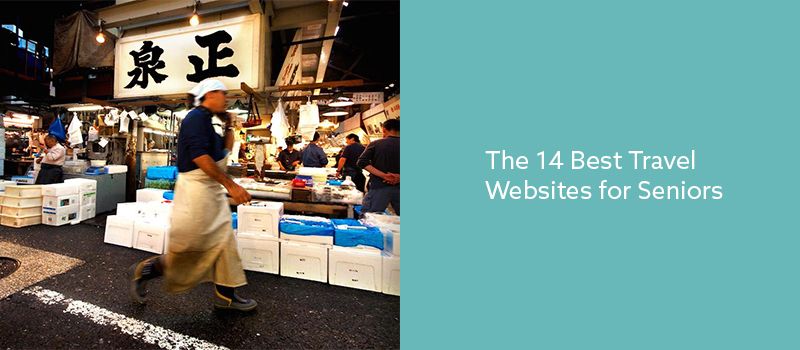 If you're ready to dust off your luggage and start some retirement travel, this article will give you some great places to start. Here you'll find sites for travel in the U.S., Europe, Asia and just about any destination you can think of. There are also websites dedicated just to cruise tavel, solo and couple's trips.

There are even sites for travel with disabilities and volunteer trips designed specifically for seniors.
Where to Start
The first question to ask yourself is what kind of trip are you looking for? Do you want to be active and explore a new city? Or is sailing away on a cruise ship to exotic destinations more your style? Are you single, interested in a small group adventure? Or are you planning an anniversary trip for you and your loved one? Whatever the occasion, you'll find that there is a website out there to fit your unique travel needs. And in this day and age there has never been more travel websites for seniors. And that means deals, discounts and something for everyone.
All Inclusive Resorts
All-inclusive resorts are very popular among seniors who want to leave all the planning to someone else. Think of it as stress-free travel at it's finest. Everything you need from lodging to food and daily activities is covered. These resorts range from quiet, romantic getaways to non-stop adventure. Here are some great all-inclusive resorts to check out:
Bear Creek Couples Resort

An all-inclusive retreat in Ontario, Canada that lies next to Algonquin Park. Sample gourmet fare and enjoy wilderness luxury. You can spend the afternoon at the spa or rent a motorboat and fishing gear. In the winter, enjoy snowshoeing dog sleds and horse trails.

Sun Palace Cancun Resort

Relax in sunny Cancun, Mexico at this top-notch resort. Enjoy golf, delicious food and poolside amenities.
Adventure Travel
If adventure is what you have in mind, whether you're single, a couple or want to be part of a small group here are some great sites for you:
Road Scholar has almost 8,000 tours in 90 countries. This program is a popular tour choice for many traveler's 60 and older. At the heart of Road Scholar tours are educational components. That can include lectures, field trips with experts and interactions with locals and their culture. There are also "tailored" tours for those with a passion such as "bird watching in Costa Rica".
Eldertreks.com is another great site for seniors looking for adventure. It's the first adventure travel site designed specifically for people 50 and older. These all-inclusive land journeys focus on adventure, culture and nature.
Walking The World offers travel and adventure hiking tours for people 50 and better. Walking is the best way to experience all the majesty that nature has to offer, all over the world. It's also a great way to experience varied cultures, villages, meet the local people and sample some of the world's finest food and drink.
Volunteer Trips
For an economical way to not only see the world but give back as well, these trips may be for you. The practice of seniors volunteering while traveling has exploded over the last decade. While once, long term service abroad (six months to a year) has mainly appealed to "younger" post-college adults looking for real-world experience for a resume, older people have discovered a different reason for giving back. Able-bodied seniors have found these trips to give them a new lease on life and a true sense of accomplishment, giving back to a charity or cause they believe in.​ Here are some great sites to help begin your journey:
Travel with Disabilities
"Disabled" or "accessible" travel is on the rise. The travel industry is responding to disabled traveler's special needs by providing more services and greater accommodation.

If you are disabled, there's no need to let that hold you back from travel. You can experience a fantastic trip—just about anywhere in the world if you plan ahead and do some research. Websites such as Smarter Travel and Million Mile Secrets have some great tips and links to other sites that can help you begin your adventure! However, if you want to find destinations that are already known to be disability-friendly, take a look at our list of the 6 best vacations for seniors with limited mobility.
Cruises
Probably among the most popular way to travel for seniors, cruises are a great way to see the world while enjoying all the amenities today's cruise ships have to offer. And cruises are almost always offering great deals and discounts to seniors.
If you live in an assisted living nearby a common travel destination, don't hesitate to ask you community for additional information as well. For more information on senior activities and retirement planning, you can also visit the Seniorly Resource Center and browse through our Top Categories!