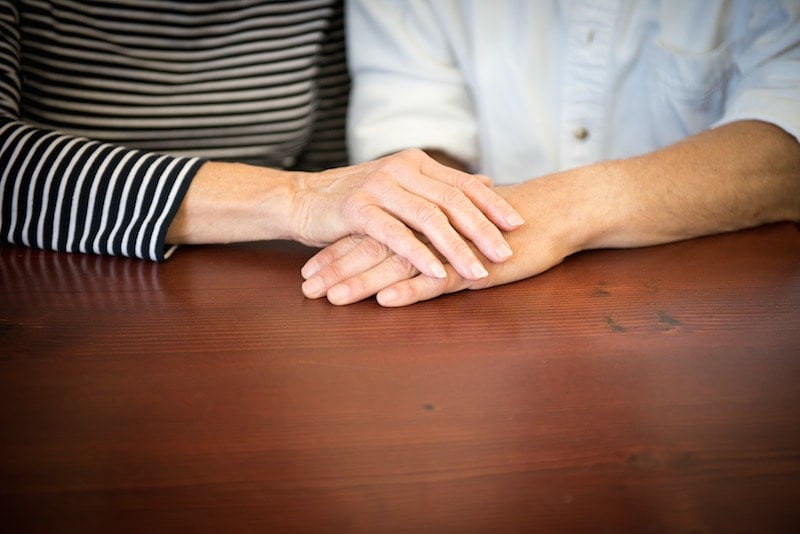 Caregivers are often the bravest and most selfless people we know. They devote the majority of their time to taking care of others: providing emotional support, scheduling medical appointments, and helping the elderly with the activities of daily living. Unfortunately, this also means that caregivers have little time to take care of themselves, leaving them feeling very stressed and fatigued. Fortunately, there are some wonderful gifts you can give to the caregiver in your life to help them manage the role and feel healthier and happier about it, too.
Respite Care for Time Off
Respite care can offer the chance for your caregiver friend to take a break this holiday season. According to the Alzheimer's Association, "Respite care provides caregivers a temporary rest from caregiving, while the [patient] continues to recieve care in a safe environment." You have two options when it comes to respite care: you can either offer to step into the caregiving role for a period of time or hire someone to do it for you. Either way, your caregiver friend will appreciate the chance to take a break and focus on their own health during this busy season.
Our friends at Home Care Assistance offer in-home care services that can give caregivers a break, whether it is for just one day or a long weekend. Their highly trained caregivers are available 24/7, and their client satisfaction rate is listed at 97%. By hiring a high caliber caregiver, you can give your friend peace of mind, knowing that their patient will be taken care of properly while they are gone.
A Spa Gift Card
Being a caregiver is challenging and time-consuming, often leaving little time for self-care. This holiday season, encourage the caregiver in your life to get some R&R by purchasing a gift card to a local day spa. This type of gift will mean a lot to your caregiver friend who is usually too busy to take care of their own personal needs.
Caregivers who are overworked may become physically, mentally, and emotionally depleted. With a spa gift card, you can give your caregiver friend the gift of relaxation. This gift also allows for a bit of personalization, as your friend can choose whether he/she wants to spend the gift card on a massage, facial, pedicure, etc.
A Book of Handwritten Recipes
Purchase an inexpensive notebook and fill it with handwritten recipes that the caregiver in your life will enjoy. You can include quick, easy breakfast recipes for busy mornings, or healthy slow-cooker recipes that can take most of the effort out of cooking dinner.
For examples of recipes that are great for the busy caregiver, check out this article from our friends at The Caregiver Space.
You can also write out detox bath recipes to help relieve stress, relax sore muscles, and rejuvenate the skin. Check out the recipe below for an easy example:
Ginger - Detox Bath Recipe
Ingredients: 2 tbs dried ginger powder, 2 cups Epsom salt
Instructions:
Fill the bath with hot water and add the two ingredients.

Mix and then soak for 20 minutes.
With these handwritten recipes, your caregiver friend can focus on reviving the mind and body, and learn to incorporate self-care into their daily routine. This is a gift that will keep on giving!
A Good Planner
Staying organized is one of the main ways that caregivers can reduce stress and remain confident in their role. This year for the holidays, consider purchasing a good day planner to help them keep everything straight. This is especially helpful for family caregivers who must keep track of a relative's medical records and doctor's appointments.
You can even write an uplifting note in the beginning of the planner reminding the caregiver how much they are appreciated. Every time they open the book, they will be reminded of you and be filled with gratitude for having such a supportive friend. Just few kind words can make them feel better about the caregiving role and any stress they may experience as a result of it.
A Music Player
Music has been proven to have many health benefits for patients and caregivers alike. Consider buying your caregiver friend a good portable music player with comfortable headphones, so that they can play relaxing music for themselves or patients. Studies show that music can help relieve stress and influence our emotional states, but "Stress reduction isn't the only advantage that music provides to caregivers." In fact, "It can literally make their jobs easier, guiding the moods of their loved ones, helping smooth tough activities, and generating points of conversation and connection. These effects do lessen day-to-day stress, but they also increase satisfaction, happiness, and the sense of a job well done." So whether they choose to share the music player with patients or keep it to themselves, caregivers will be positively impacted by introducing music into their lives.
Need more information on how to handle the caregiving role this holiday season? Seniorly's Resource Center is filled with information on self-care for caregivers, in-home assistance, and more. Our community is extremely supportive and our industry experts provide answers to your most urgent questions. So whether you need a little bit of assistance or someone to walk you through the entire search process, Seniorly is happy to help!
Email us at ask@seniorly.com or call us at (415) 570-4370 today!
Sources:
http://www.virtuallyateacher.com/the-caregivers-notebook-giveaway/
http://homeremediesandskincare.blogspot.com/2015/10/the-ultimate-natural-detox-baths-to.html
http://www.vibrantnation.com/groups/family-relationships/blog/caregiver-stress-is-no-joke/
https://www.seniorly.com/resources/questions/how-can-i-practice-self-care-as-a-busy-caregiver
https://www.senioradvisor.com/blog/2014/11/why-music-is-critical-for-caregivers-plus-five-playlists-to-get-you-started/
http://homecareassistance.com/