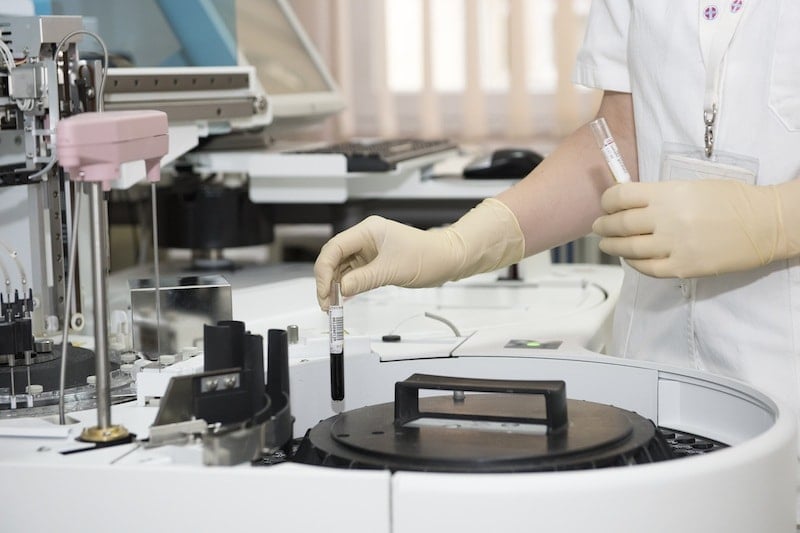 My Mother died of Alzheimer's back in 2002. At that time there weren't any drugs or research that could give us much hope. It was such a terrible time for my family, particularly for my father who was her sole caregiver.
In 2015 we have many more reasons to hope for an eventual cure and perhaps prevention of the disease. Here are some of the latest findings and research on Alzheimer's.
Anti-Amyloid Agents
On March 20, 2015, a Cambridge, Massachusetts Biotech company called Biogen, reported success in an early clinical trial of its drug aducanumab. According to the company, of the 166 subjects with mild Alzheimer's tested, subjects treated with the aducanumab had "significant reduction in amyloids" (proteins in the brain linked with Alzheimer's.) This greatly slowed the symptoms of cognitive impairment.
While these trials are promising, they must be viewed with caution, as phase one trials are purposely small and narrow in scope.
All trials of this drug and others so far, point to the fact that in order for an Alzheimer's drug to succeed, it needs to attack the disease in the very early stages of its 10-20 year course.
More Advancement in Early Detection
Over the past few years, there have also been some exciting developments in early detection of the disease.
Right now, the only way to confirm Alzheimer's disease is through a brain autopsy. But when a person is alive, the disease can be correctly diagnosed about 90 percent of the time based on behavioral symptoms, a physical examination and neuropsychological tests.
In addition, there are better tools for screening and early detection including PET scans, cerebrospinal fluid (CSF) measurements, and better instruments for cognitive assessment. According to Randall Bateman, MD, who reviewed research progress in 2014, "Cognitive tests continue to improve as well. New assessment tools and better protocols for assessing cognition repeatedly, over time, promise better metrics to judge whether new drugs and other therapies are working."
New Prevention Focus
There are also exciting new studies being done around prevention. Groups who are at high risk are being examined in an effort to target Alzheimer's before it starts.
Harvard researcher Reisa Sperling is heading up an A4 trial which is an attempt to "catch the disease at the tipping point" before Alzheimer's begins.
For this trial, eligible participants will be screened to see if they're at risk for Alzheimer's due to early brain changes but they will otherwise be near normal from a cognitive standpoint. As Sperling describes, "They can be worried about getting Alzheimer's, but they shouldn't already have seen a doctor about it."
Is There Genetic Protection Against Alzheimer's?
Researchers are also working on studying patients who are at high risk of the disease but seem to avoid getting it. One such patient, Doug Whitney, was featured recently in a New York Times article.
Whitney carries the genetic mutation that, according to scientific research, causes early onset Alzheimer's in everyone who has it. Whitney's mother and nine of her siblings died of the disease as well as his older brother. Most died in their mid-fifties but Whitney, at age 65, shows no signs of Alzheimer's.
Researchers want to find out why and are looking at a possible "good" gene mutation that Whitney may have, preventing him from getting the disease.
While a daunting task, it is only now, with inexpensive and faster methods of sequencing DNA, that it has become possible to seriously contemplate a search for this gene.
You Can Help
One of the toughest parts about Alzheimer's research is finding volunteers. Presently, at least 50,000 are urgently needed to participate in more than 100 active clinical trials. Participants with Alzheimer's as well as healthy volunteers are both needed. If you would like to participate or know someone who would, visit Alzheimer's Association Trial Match, and find out how you can make a huge difference in fighting this disease.
If you are in need of memory care for a loved one with Alzheimer's or dementia, you can search on Seniorly for options in your area, or call our team at (415) 570-4370 to recieve a free care consultation with our gerontologist. We're happy to help!