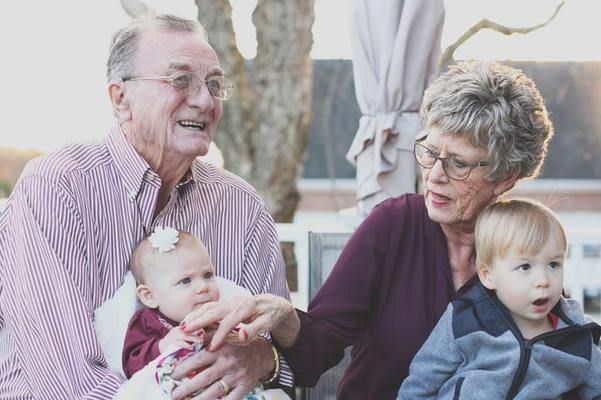 Those later years in life are supposed to bring retirement, ease, and freedom. But for a growing number of seniors, those Golden Years are being spent doing something with a little less freedom – raising grandchildren.
According to the 2010 Census, there were approximately 4.9 million children being raised by their grandparents. That number was nearly double that of the 2000 Census (2.4 million).
There are instances in which adult children need to move back in with parents for financial or various life situation reasons, and they bring their own children with them. Or in other instances, the adult children are no longer able to care for their children, and the grandparents step in as the primary caregivers.
With the rise in single parenting, many grandparents are also being asked to help with after-school and summer care of school-aged children while working parents are unavailable.
Regardless of the exact living arrangements or how they came to be, it is quite the life change when seniors are once again thrust into parenting. There are some things that can be done to increase the chances of the arrangement being successful for everyone.
Acknowledge Your Feelings
It's ok to feel less than thrilled with this responsibility, even if you've been living with it for several years. It most likely wasn't part of your life plan.
Talking about it openly with someone will be healthier for you – and for your grandchildren – than keeping those feelings of unhappiness and resentment brewing inside.
Encourage the Children to Share
Depending upon the situation that brought the children to you, they may be going through their own emotional upheaval. Encourage them to share their own feelings.
Small children might do this best through storytelling or art. Older children might respond well to being able to journal or talk with a trusted friend. Reassure them – regardless of their ages – that they are loved and safe.
Take Care of Yourself
Like it or not, these senior years are years when more rest and care may be needed. The strain of caring for small children will take an additional toll on your body. Even if you feel like you're pulled in too many directions to take the time you might need to rest, you have to make that time.
If you aren't physically up to the challenge, you won't be able to be all that you need to be for yourself or your grandchildren. Remember to make and take the time you need to take care of yourself.
Rest.

Get positive exercise.

Take any necessary medicines.

Eat healthy.
By doing these things, you are also teaching them positive messages about healthy lifestyles.
Get a Support Team
We've all heard that 'it takes a village,' and in so many ways, that really is a true statement. You'll do better with this endeavor if you have a strong support team. Click on this link to browse the Seniorly resources we are always posting.
What your support team looks like will be determined by what you need most. Do you do really well with the kids but not do so well with taking care of yourself and with expressing how you feel about the situation? Your support team might be a group of friends who go play golf or get pedicures with you once a week while a sitter stays with the kids.
Do you do a good job of expressing yourself emotionally, but get run down with the small children? Your support team might be a few friends who come over and play with the kids while you take a nap. Or it might be the teenage grandchild of a friend who takes the kids to the park to play while you rest.
Support teams look different to everyone because everyone's needs are different. And as the children grown, your support team may change.
The important thing to remember in all of this is that you have the opportunity to change the lives of your grandchildren and to give them a childhood that maybe wasn't originally scripted for them. This is their second chance. Maybe it's your second chance as well. Enjoy it. And enjoy them.