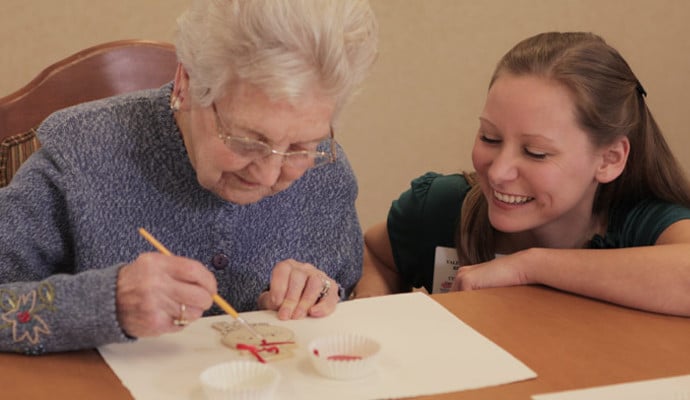 If you're looking for assisted living near you for an older adult with dementia, Alzheimer's disease, or other cognitive impairments, a memory care community is usually a good choice.
Memory care communities are places where seniors with dementia get 24 hour specialized care from staff who are trained to work with with older adults with cognitive impairments.
Our friends at DailyCaring explain what makes memory care different from assisted living, how much it costs, and what questions to ask when comparing different memory care communities.
Find out if memory care is right for your senior at DailyCaring.com >
Need useful caregiving tips to make life easier? Get free, practical advice and resources from DailyCaring.com to solve everyday challenges. Sign up for daily emails and get the latest tips automatically!