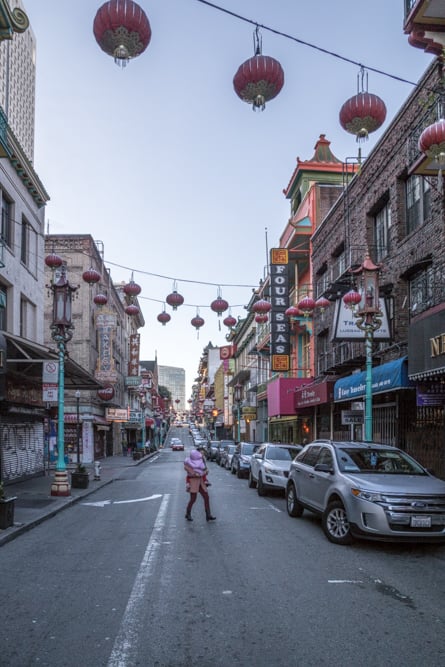 Everyone deserves to find a home where they will feel comfortable and supported as they age. For many, this means finding a community of peers with similar backgrounds and values. Affinity senior living is a type of community living that caters to the special lifestyle and needs of residents. For Asian residents, this could mean providing multilingual caregivers and offering events celebrating cultural holidays. Read on to learn more about communities in the San Francisco Bay Area offering Chinese, Japanese and Indian affinity living.
Communities offering Asian affinity living in the San Francisco Bay Area include:
Chinese Affinity Living
If you live in the Bay Area, you'll find that there are several assisted living communities near you offering Chinese affinity living for residents, including East Bay Assisted Living, The Fook Hong Care Homes and the Merced Communities. To learn more, check out this article on Seniorly.
Japanese Affinity Living
Kimochi San Francisco and Kimochi San Mateo were designed to provide culturally sensitive, Japanese language-based programs and services for Bay Area seniors. Services include transportation, outreach services, health and educational seminars, senior center activities, social services, home meal delivery, in-home support, adult day care programs, and residential support. Their residential program has the capacity to house 19 ambulatory seniors in single or shared rooms. Trained staff provide assistance with activities of daily living, and the community provides housekeeping services to support a maintenance-free lifestyle.
Kokoro San Francisco is an assisted living community that provides a combination of care services that assist residents with physical and emotional needs, enabling them to live independently within a Japanese cultural setting. Located on a corner of Japantown close to the restored Sokoji Buddhist Temple, Kokoro Assisted Living promotes and enhances a sense of security and independence among community residents. Their mission is to maintain the pride of the Japanese community as they honor the past, embrace today and put faith in the future.
Indian Affinity Living
Priya Living Fremont and Priya Living Santa Clara Civic Center were designed to support the vibrant Indian community of the San Francisco Bay Area. Morning yoga and meditation are offered to all community residents, and afternoons consist of learning Bollywood dance moves or Ayurvedic planting techniques. Evenings are often spent chatting over a nice cup of chai in their beautiful outdoor lounges. Overall, the Priya communities are meant to keep seniors active and energized, supported by a community of like-minded individuals.
Other resources in the San Francisco Bay Area supporting the Asian community include:
San Francisco Chinese Hospital - The SF Chinese hospital is the only Chinese hospital in the United States. It's a non-profit community hospital offering a range of medical, surgical, and care services to the multicultural community in San Francisco. Its aim is to deliver high quality health care in an affordable way, respond to the Chinese community's unique cultural and ethnic qualities, and offer great health care to all socioeconomic levels. Together with its partners, the San Francisco Chinese hospital strives to serve the needs and support the vitality of the community throughout the generations.
Family Bridges - Family Bridges, Inc. is passionate about empowering the elderly in the Asian community to lead self-sufficient, independent lives. Located in Oakland, California, Family Bridges provides community-based adult services, connections to local senior centers, social services programs, and more. Staff and volunteers speak Cantonese, Mandarin, Korean, Vietnamese, and English to provide participants with bilingual support.
The Asian Pacific Fund - The Asian Pacific Fund has a mission to strengthen the Asian and Pacific Islander community in the San Francisco Bay Area by supporting local organizations that serve the elderly. They provide grants and services, coordinate scholarship programs, and cultivate leadership in the community by recognizing those who contribute significantly to the community. Their website provides a comprehensive list of affiliates supporting the aging community of Asian and Pacific Islanders in the Bay Area.
For seniors hoping to make the most of their golden years in a welcoming community of peers, affinity housing is a wonderful way to foster a community of love in support. For more information on Asian affinity housing options in your preferred area, contact Seniorly by phone at (415) 570-4370 or by email at info@seniorly.com.