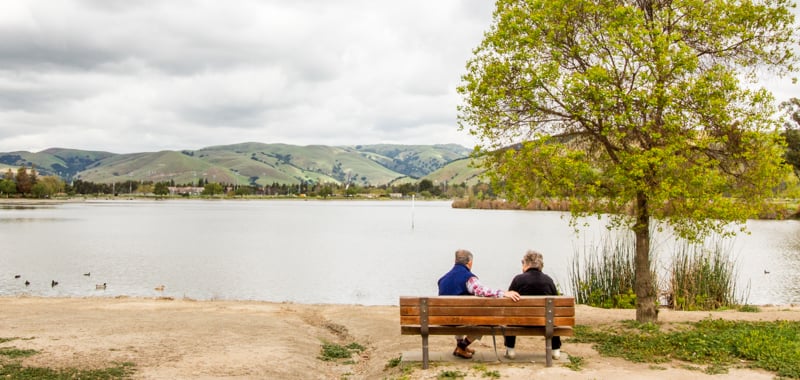 Time off from caregiving is important to maintain your physical and emotional health. Family and friends may be able to help, but formal adult day care is another way to manage the stress of caregiving. Adult day care gives you time for yourself, an opportunity to get together with friends, the ability to keep working, or a chance to finish household chores and errands during some much-needed time off. It's this type of help that caregivers most often request, and yet they often put off using it for too long. Taking advantage of this early in the caregiving process can reduce or delay the negative effects of stress.
What is Adult Day Care?
Adult day care programs provide the care recipient with social time and activities as well as a break for the caregiver. Research on adult day care programs for older adults with dementia have found improvements in the health and well-being of both the caregiver and care recipient. Most participants attend programs for full days and about half attend five days a week.
Just like choosing a senior housing community, adult day care programs vary. It's important to do some research and visit programs to find one that is the best fit for you and your loved one.
Here are some key things to know:
Caregivers in previous studies have identified personalized care for their loved one as important. Adult day care programs have about one direct care worker for every six participants to help ensure individually focused care.

About 60% of adult day care programs offer case management services and about half have a social work professional on staff.

The majority of adult day care programs have a nurse on staff who can provide basic health services and help your loved one manage their medications while they are there.

It's not uncommon for participants to have multiple chronic illnesses. Most programs offer a variety of education, physical activities, diet programs, medication management, and referrals for specific diseases and conditions.

It's also not uncommon for many of the participants to experience some level of dementia. Adult day care programs provide a safe environment along with activities to help address cognitive and memory problems.

Most centers have caregiver support programs such as education, support groups, and individual counseling.

Meals and transportation are common.

The average cost is about $64 a day depending on where you live and the services provided, as opposed to about $20 an hour for in-home care.

Medicare does not pay for adult day care. Medicaid will pay most or all of the fees for a licensed adult day health care center or a program focused on dementia care. Long-term care insurance may also help pay some of the cost. Most programs will have a sliding fee scale and many can provide financial aid or scholarships.
If you think that adult day care program would be a good option for you and your loved one seek more information through the National Respite Network and Resource Center or your local Area Agency on Aging. These programs that can help you find adult day care programs in your community, whether you need support for one day or a few weeks long.
If you're looking for respite care in your area, enter your city or zip code in the search box below.