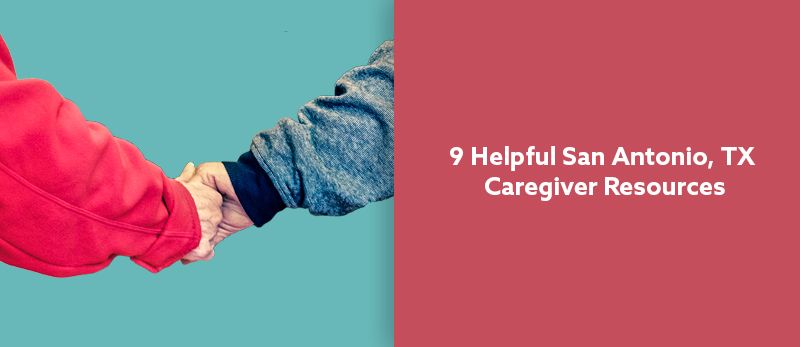 As a senior or a family member caring for a senior, it can feel overwhelming to find the senior living resources you need to feel confident in your choices. San Antonio is the third-largest city in Texas, and with this size comes a wide variety of caregiver resources that some San Antonio residents might not be aware exist. Below you'll find a helpful guide that features nine of the best caregiver resources available in San Antonio. Whether you're a senior, caregiver family member, or even a senior living community professional, these resources have proven helpful time and again.
Caregiver Support
Alzheimer's Association – San Antonio is the local San Antonio and South Texas Chapter of Alzheimer's Association. The caregiver resources available through Alz.org include both online and offline opportunities to learn more about Alzheimer's, dementia, and memory care in San Antonio. The Caregiver Center offers access to support groups, information on common day-to-day issues (behavior, communication, respite care, etc.), and even help planning for the future. Click here for Alzheimer's Assocation San Antonio.

Wellmed Charitable Foundation was established in 2006 with the purpose of supporting seniors and caregivers in the fight against chronic illness. Dr. George Rapier III founded the group and placed an emphasis on programs focusing on wellness, prevention, and living with chronic illness. Wellmed offers a caregiver teleconnection support group, a Stress-Busting Program for caregivers, and information on senior living in San Antonio. Click here for Wellmed Charitable Foundation.

Caregiver Stressbusters is a program supported by Wellmed Charitable Foundation and developed by the University of Texas Health Science Center at San Antonio. Here caregivers have access to information on dementia, as well as links and phone numbers to agencies and organizations that exist solely to support caregivers in their vital role. You can also read about the program's success stories. Click here for Caregiver Stressbusters.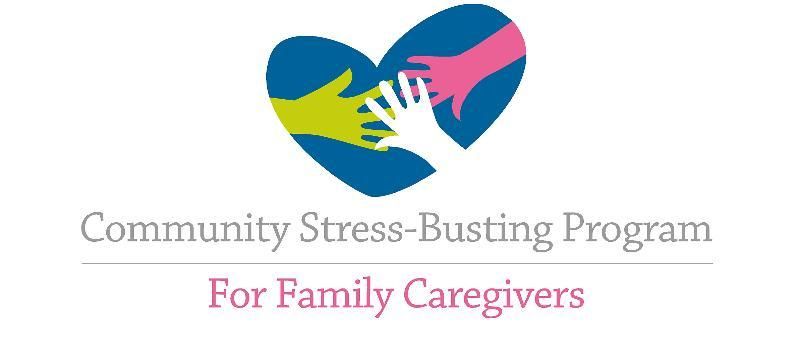 If you need to start searching for a memory care in San Antonio, enter your zip code below to begin the search in your area.
Senior Services
Project Mend aims to transform the lives of seniors and assist caregivers with access to gently used medical equipment. Project Mend refurbishes used medical equipment for distribution to people of all ages and ability levels. The organization runs on volunteer support and hosts regular events to raise awareness about the cost of new medical equipment and the value found in reusing medical equipment throughout the San Antonio community. Click here for Project Mend.

The Oasis Institute was founded in 1982 as a non-profit educational organization. Today it is active in 40 cities across the US, serving 53,000 people. The San Antonio chapter is just one of two locations in Texas that focuses on a three-pronged approach to senior services that promotes lifelong learning, active lifestyles, and volunteer engagement. The Oasis Institute in San Antonio offers senior living advice through classes that include its Better Choices, Better Health series focusing on diabetes and chronic disease management, just to name a few. Click here for The Oasis Institute.

Jefferson Outreach aims to serve those independent seniors who struggle with mobility outside of the home. Jefferson Outreach serves more than 5,000 seniors in the San Antonio area annually, removing some of the burden on caregivers by providing volunteer drivers to help seniors 60 or older with free rides to doctor appointments, pharmacies, grocery stores, and even senior activity centers. Click here for Jefferson Outreach.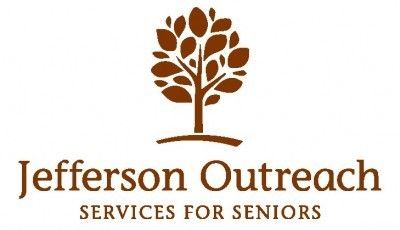 Meals On Wheels San Antonio is the local chapter of a national organization that is affiliated with the local Grace Place Alzheimer's Activity Centers. Meals On Wheels San Antonio delivers meals directly to seniors in their homes. These meals include weekend, breakfast, and emergency meals, as well as AniMeals for the pets seniors have in their homes that also require balanced, nutritional food. Meals On Wheels San Antonio also provides companionship services for single, homebound seniors who just need a friendly face to pop in and say hello from time to time. Click here for Meals On Wheels San Antonio.

Affinity
Christ Healing Center was founded by Jack and Anna Marie Sheffield in 2004 based upon their experiences in witnessing the healing ministry of Jesus. The goal of Christ Healing Center is to introduce compassion through prayer groups and ministry. The group offers in-person and online classes in physical and inner healing, and offers partnerships with local San Antonio hospitals and healing institutions. Click here for Christ Healing Center.

San Antonio Jewish Senior Services is focused on ensuring that San Antonio seniors remain connected to, and active within, their local community. Combating loneliness in seniors, the SAJSS provides transportation services, senior lunch meetings, social events, and even support at local San Antonio senior living centers. Click here for San Antonio Jewish Senior Services.

We've also compiled a list of 15 apps and websites that provide home delivery services to seniors in the San Antonio area. Click here to see that senior living list.
If you are seeking a senior living option in the San Antonio area, click on this link to see our list of top 13 most popular senior housing communities.