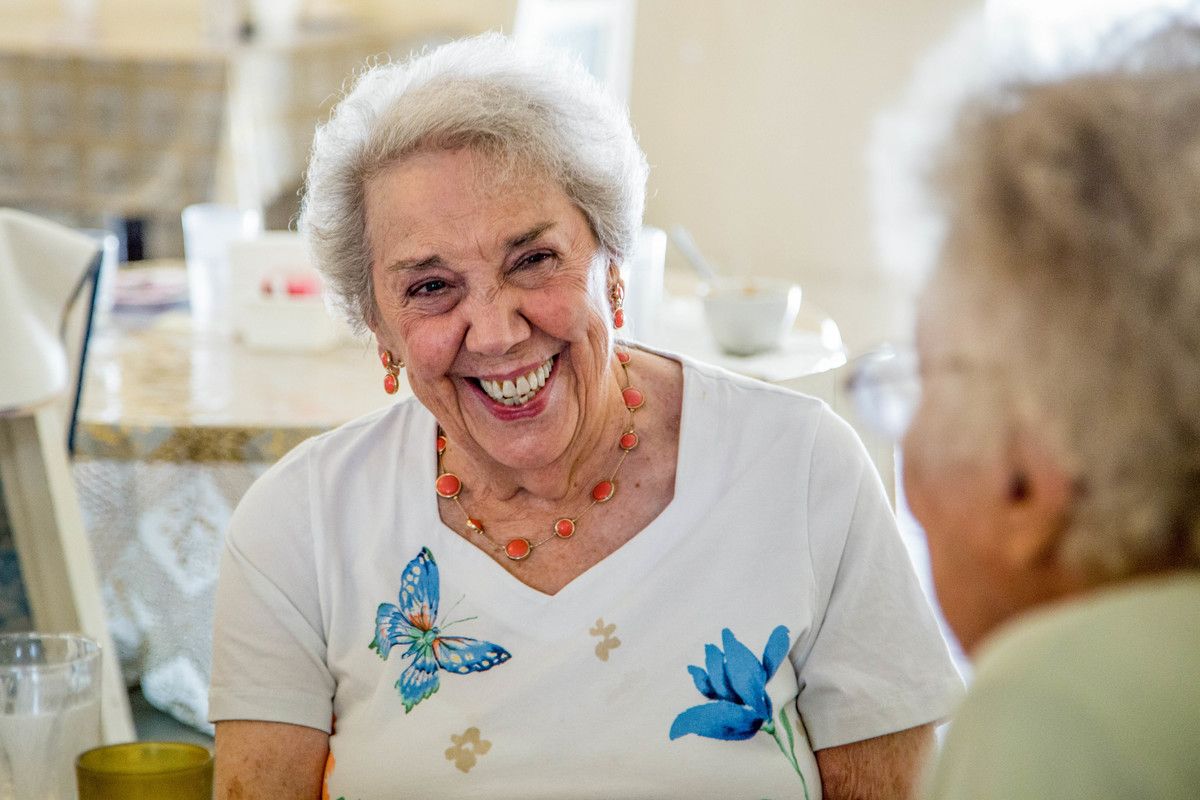 There are so many choices in assisted living that people often feel overwhelmed. How can you choose your new home, or the new home of a loved one, with just one visit and, oftentimes, short notice? We have compiled six tips for questions to ask and things to look for at assisted living facilities to help ensure a good decision and, hopefully, a great fit.
Speak to the Caregivers
Caregivers are the backbone of every assisted Living facility. Not only are they the ones providing care and helping seniors every day, but they set the tone of the community. While it is helpful to meet and get to know the owners or operators of each assisted living facility you visit, the caregivers are the ones that you or your loved one will have the most interaction with. Getting to know the caregivers a little bit will give you a good sense of the community and how they treat their most important staff, which leads us to our next tip.
Ask about the longevity of Staff
High turnover rates are a common issue in Assisted Living, but the best care homes generally have a high retention rate of committed caregivers. Why? The way management treats their staff is directly related to their happiness and enjoyment of their job, which in turn directly affects you or your loved one. Happy caregivers are intrinsic to a good assisted living community, and we all want to be surrounded by people who happy to be where they are!
Speak to a Resident
This one may seem obvious but visitors to assisted living facilities can sometimes feel uncomfortable approaching residents. In general, residents who love where they are are happy to share their experiences and chat about what they love about their new home. Seeing many unhappy or uncomfortable residents can be a red flag. Settled and friendly residents also speak to the quality of the environment you or your loved one will be in, and can often be a great inside scoop. Finding something in common can be a great jumping off point to starting the next phase of your life.
Visit the Visitor bathroom
Keeping an eye out for cleanliness in all areas of an Assisted Living facility is key. The common areas are usually well tended to, but visitor bathrooms can often be a sign of a facility's attention to detail. If the visitor bathrooms are unclean we hate to think about the state of less public areas, so this is usually our first stop after we arrive.
Arrive 15 minutes early
If it is an assisted living facility near you, try to arrive even earlier. This not only give you a chance to stop by the visitor bathrooms but can also give you a better picture of a community. During a tour, an administrator or owner/operator will usually put their best foot forward and getting there just a few minutes before can often show you the true difference between a gem of a community and one you would likely pass on.
Ask about fees
Having a clear picture of fees associated with each assisted living facility you tour will help you make a decision confidently. Asking how and when they assess monthly rates for care fees will not only be another important data point in your decision, but can also help you know what to expect should you choose that specific facility. Being up front in this area can also help avoid issues further down the road, which will lead to a happier Assisted Living experience.
We know that touring and making such a specific decision can be difficult for you or your loved one, but at the end of the day each person has their own perfect fit and the right senior living community is out there if you only know what to look for!