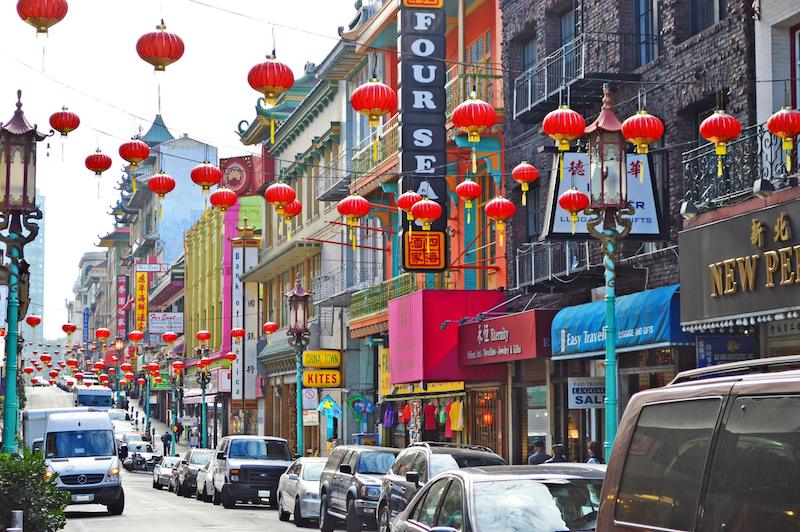 The Bay Area is full of fun activities for all ages. But here at Seniorly, we care most about our senior loved ones. If you or a senior loved one lives at an assisted living in San Francisco, here are a few activities to keep active and engaged. These senior activities are specific to San Francisco and the Bay Area. If you'd like recommendations in your local area, just email us.
1 - On the Level SF
On the Level SF specializes in guided tours for everyone that feature no hills or steps, are one mile or less, include places to rest, and other accommodations for those who want to enjoy a walking tour of the city, but need a little extra help. When spring approaches, consider their Rooftop Gardens Walking tour in downtown San Francisco and find some hidden rooftop treasures. As of January 2018, their website lists pricing for Seniors and Disabled as $12 - $15 (depends on the tour length).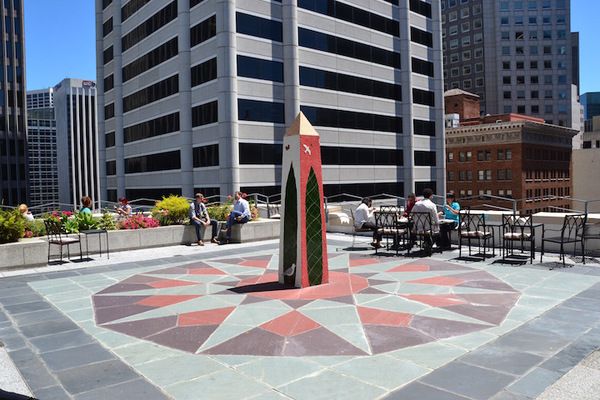 Photo via Up Out
2 - Tai chi classes.
There is ever growing support for the health benefits of tai chi, particularly for older senior adults. This is because it is a gentle exercise that can improve strength, flexibility, and balance. When combined with standard treatment, tai chi can be helpful for arthritis, low bone density, heart disease, hypertension, Parkinson's disease, and sleep problems. It's also a lot of fun. See this video of a "tai chi grandma" for inspiration (https://www.youtube.com/watch?v=_Sa0r2vsbNs). There are many places to practice tai chi for older adults in the Bay Area including many senior centers and YMCA facilities.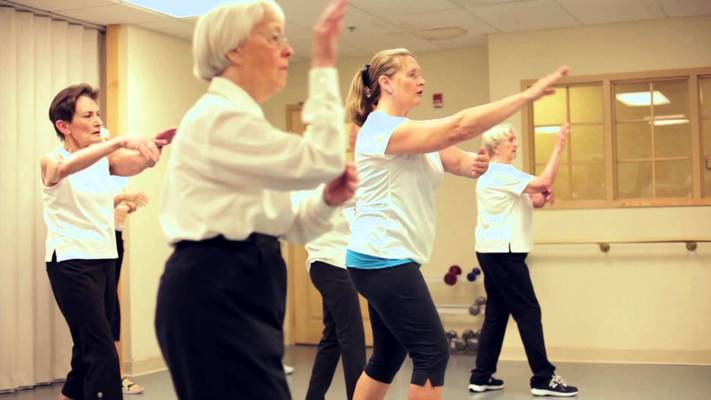 Photo via Judson Smart Living
3 - Dance Classes at the Peninsula Ballet Theater
Ballet, jazz, tango, flamingo, tap, hip hop, and more! As of January 2018, prices at the Peninsula Ballet Theater range from $140 for 10 Ballet classes in 90 days to Drop-in rates of $16 for ballet, $20 for Allaire Back Fitness, $16 for Argentine Tango/Ballroom, and $25 for Flamenco. Send us a video of your recital!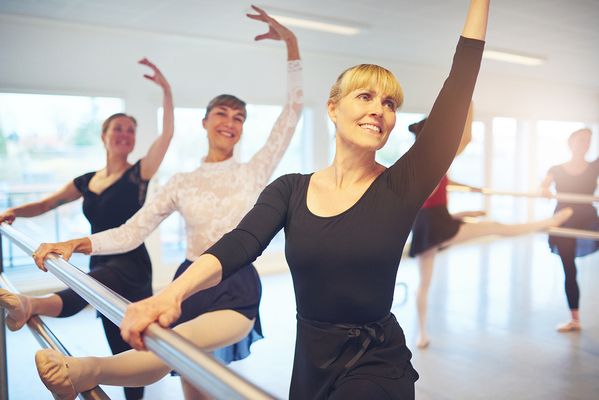 Photo via Griswold Home Care
4 - Art Classes at the the Palo Art Center
Art classes here come in just about every medium you can imagine. This is a senior activity that might really tap into the wisdom and experience of age. They offer so many wonderful activities for seniors, like afternoon and evening drop-in programs for drawing, collage, jewelry making, and ceramics, please check their website for the most up date pricing. If you're a Palo Alto resident, you will enjoy a discount.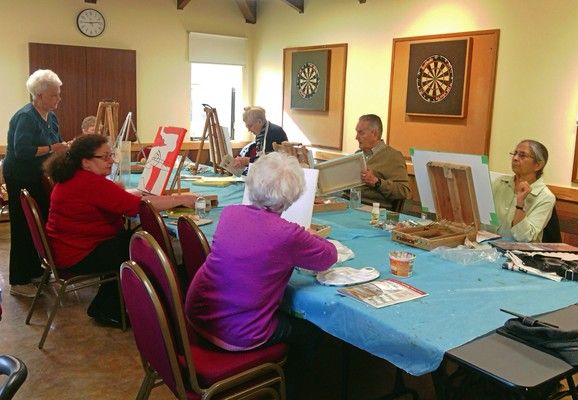 Photo via Brampton Seniors
5 - Cooking Classes
Go on your own or grab a friend. Just be sure to send us some of your best dishes! (Or just send us a photo) . There are a number of options for hands-on cooking classes including the San Francisco Cooking School (www.sfcooking.com), Bonbini! – specializing in French Macarons and other delights (http://www.bonbinisf.com/), and Chef Joe's Culinary Salon (www.theculinarysalon.com) to name just a few.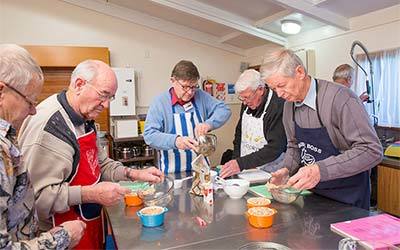 Photo via Super Seniors
6 - BayAreaOlderAdults.org
Okay, this isn't technically an activity, but Bay Area Older Adults is a great resource to find fun things for seniors to do, particularly for those looking for group events. Bay Area Older Adults (BAO) is a non-profit organization that provides information on a veritable cornucopia of activities – indoors, outdoors, volunteer activities and more - with a focus on adults aged 50 and older. You can use the website as a resource or become a member (for free) for other benefits, including member events. Examples of upcoming group events include birdwatching at Vasona Lake, lawn bowling in San Jose, lectures on topics ranging from the potential of genetic testing to planetary research and exploration, and travel adventures in the U.S. and abroad.
For more information on senior-friendly activities in the San Francisco Bay Area and beyond, visit the our resource center and search through articles on topics that matter to you!