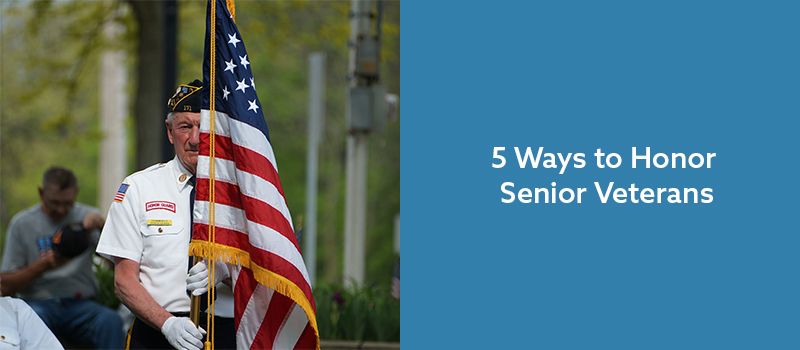 Memorial Day 2018 is fast approaching, and it's a time of year that marks the arrival of summer and a moment of remembrance. The last Monday of May became a federal holiday in 1971 to honor the ultimate sacrifice made by many Americans in the defense of liberty. Today, America's veterans run the gamut from individuals in their 20s to millions who now call senior living communities home. According to US Census Bureau data, there are 18.5 million military veterans in the United States, and 9.2 million of them are individuals 65 or older who now call a senior living community home. As you go to visit your loved ones on this weekend of celebrations, BBQs, and remembrance, take time to honor the senior veterans in your life and community. Here are five humble ways you can thank them for their service.
1 - Visit a Senior Living Community to Volunteer
Whether or not you have parents or family members in a senior living community, there are millions of American veterans living in senior living communities across the country. Many of the 9.2 million veterans over the age of 65 served in World War II, the Korean War, and the Vietnam War. For those who don't have family and friends nearby, the chance to visit with volunteers on Memorial Day offers a ray of bright sunshine on a beautiful Monday in May.
2 - Donate to Military and Veteran Organizations
If time isn't on your side, you could make a financial donation to a military and/or veterans' organization. There are numerous organizations (such as The Veterans of Foreign Wars) that help fill in the gaps the federal government can't cover in meeting the needs of the nation's senior veterans. Whether it's spiritual needs or physical, these organizations rely on donations to help senior veterans live a more joyful and healthy life.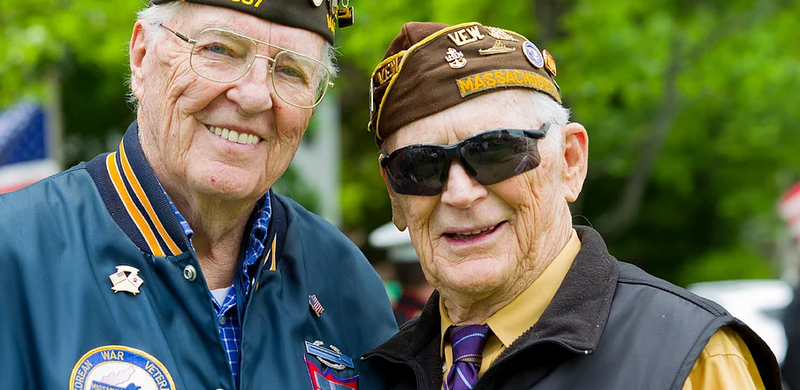 3 - Put Together Care Packages
You can do this for your own senior veteran or to send as a gift to those you don't know living in a senior living facility in your neighborhood. The contents of the care package aren't as important as the gesture. For those who don't receive visits from family often or who have no family left, a care package lets them know on this very special day that someone, somewhere is thinking of them and is grateful for their service to this country.
4 - Take Your Senior Vet to Visit a National Cemetery
Memorial Day is rooted in a celebration known as Decoration Day. In May 1868, General John A. Logan led the charge to recognize a nationwide day of remembrance for those souls lost in the Civil War. Family and community members would adorn the graves of the fallen. Memorial Day is a holiday specifically for the remembrance of those veterans who made the ultimate sacrifice. If you want to do something special for the surviving senior veteran in your family, consider taking them to a national or local cemetery for a moment of remembrance as a family. This may give them a chance they otherwise wouldn't have to adorn the graves of those they served beside and enable them to pass on their own thanks to the friends they lost.
5 - Record a Veteran's Story and Share on Social Media
Memorial Day is all about remembrance. One of the best things you can do for the memory of the nation's veterans and your own senior loved ones is to record their stories. Visit with a senior veteran this Memorial Day. Talk to them about their experiences. Ask them what led them to serve their country and record their story. Then you can share that story on social media to ensure your loved one and the rest of America's veterans, living and deceased, get the recognition they have earned.
To find more articles on senior veterans, click here to visit our senior resources page.
If you or a loved one are a senior veteran looking for benefit options, click here to read our article on veteran support.