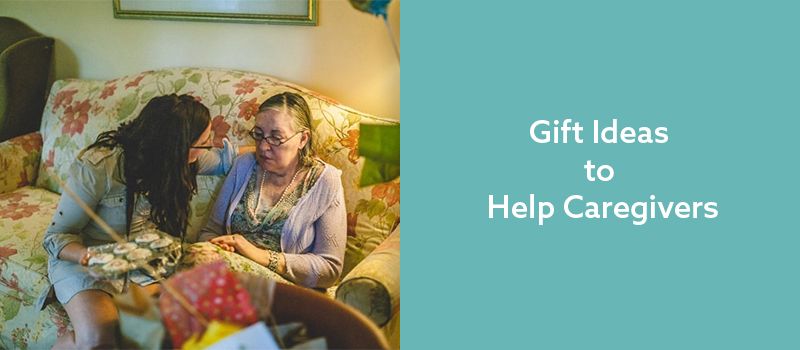 It is very difficult to know how to help someone who is in a caregiving situation, especially if you've never gone through it yourself. It can often feel like you are intruding, or imposing by asking what someone may need. Caregivers do a lot of silent labor, and can have a hard time expressing their needs. Sometimes, they don't even know what will help. There are many simple tangible gifts and acts of service you can offer your friends and family who are caregiving to ease the burden in a major way. Here are my top suggestions for simple, easy, big impact gifts.
Meals
Order dinner off an app or call in dinner from a local restaurant. Drop dinner off to the caregiver on your way home from work. Bring over frozen dinners to be reheated. Order a pizza. Anything helps. Cooking was a huge struggle for my dad and I when we were caregiving for my mother. She was very difficult at mealtimes, and we always had to do it fast. Having a meal taken care of was a huge burden off our day and allowed us to simplify a task that caused a lot of stress.
Spa Day
A massage or other "spa" treatment. I could barely relax when I was a caregiver. When I was given a massage gift certificate, I couldn't focus and would always think of what I needed to be doing afterward. However, it did allow me time for myself, which was very rare. I was forced to use my gift certificate and do something for myself. It was relaxing, simple, and only one hour, so I wasn't ever gone for that long.
Grocery Shopping
Grocery Shopping. Ask for a list and head to the store. My mom would steal things and cause a scene at any retail or food store. We couldn't take her with us, and there were many times when we couldn't go shopping because of her, and ate who knows what. This is so simple and can be incorporated to your own shopping. Bonus points if they are your treat.
House Cleaning
House Cleaners. We were gifted this for a few months and I cannot tell you how amazing it felt. The house was the last priority when my mom was sick. Coming home to a clean house with a meal already ready was the perfect combo for a small bit of relief from all the chaos. It allowed a tiny bit of control and really impacted our stress levels.
Eldercare Counselor/Lawyer Time
Friends of my parents gave us a few hours with an eldercare counselor. She was able to answer all our questions and refer us to care, giving us advice we truly needed. Sometimes the right help arrives at the right time. You can make this happen for someone else too.
-------------
Abigail Eisley moved home at 24 years old to take care of her mother, diagnosed with Frontaltemporal Dementia. Out of this grew The Unlikely Caregiver, (www.theunlikelycaregiver.com) a blog dedicated to discussing issues affecting younger caregivers in order to provide an informative space based on personal experiences. Her mother passed away in December of 2015. Abigail is now working as a Public Health Nurse in Richmond, VA, living with her husband, Nathan Mitchell, and their dog, Steinway, named after her mother's piano.
For more helpful caregiver resources, click here.