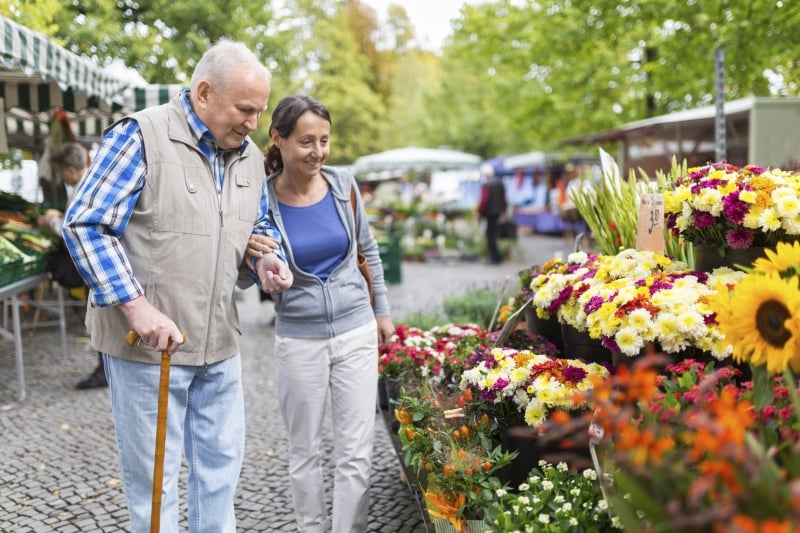 When you're the primary caregiver for an elderly loved one, taking time off for yourself can come with a lot of guilt. You feel guilty just thinking about leaving your loved one. After all, no one else can care for them in quite the same way you do. And how can you possibly ask for help when there's no other family member able to take on the task?
Leaving your loved one with someone outside the family can be even more difficult. But if you're in need of a break, it is extremely important to take one. Your own health and welfare depends on it. And if you have a family of your own, their well-being depends on it, too.
Whether you choose in-home respite care or a short-term stay in a senior housing community for your loved one, taking that break is vitally important. Here are some signs that as a caregiver, you are overdue for a vacation:
You haven't taken a day off in months
Taking time off is vital for relieving stress in any job. And most likely, you are working two jobs right now—juggling work responsibilities and caring full-time for your loved one. That is a recipe for caregiver burnout. You've probably also begun to focus on your loved one's care and health more than your own. This is a sign that it's time to take some time off. Hiring an interim caregiver is an essential part of being the best you can be for your loved one and your own family.
Your job is suffering
You're calling in sick or showing up late for work too often. Your performance isn't what it used to be and you may even be worried about holding on to your job. Now's the time to use any vacation days you may have. As tempting as it may be to spend it "catching up" on duties at home or spending even more time with your elderly loved one, get away instead. You'll come back refreshed, less stressed and more productive at work and at home.
Your own family is suffering
The best thing you can do for the people you love is take a break, maybe even a family vacation. If you've been short-tempered and irritable at home, reconnecting with those you love is a great way to rest, recuperate and remind yourself that your own family is there when you need them.
You display physical symptoms of stress
You have trouble sleeping and your stomach is in knots. You're losing or gaining weight or have constant headaches. These are all signs that you're stressed. Stress can promotes inflammation and pain sensitivity like recurring back pain and headaches. Taking a vacation can ease the signs of stress.
You end your day with alcohol
Some feel the need each day to drink a glass of wine before bedtime and that can be a sign of trouble. Turning to alcohol or overeating is what many use as a coping method to deal with stress. And that could lead to a future of bad habits including alcoholism. For additional information on caregiver stress and when to seek help and relief, visit the Seniorly Resource Center.
For the most up-to-date information on senior housing, short-term stays or in-home respite care for an elderly loved one, start your search today on Seniorly.com. Or call us at (415) 570-4370 for a free care consultation with our gerontologist.