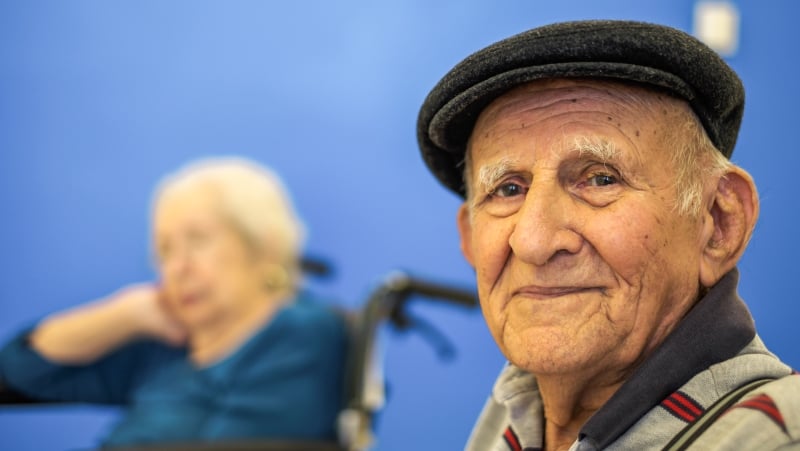 If you are caring for an aging family member, whether they're living with you or in their own home, there's good news. With the latest advances in technology, caring for an elderly loved one just got a whole lot easier.
Here are five break-through ways a little technology can assist both you and your elderly loved one.
CareAcademy
CareAcademy offers state-of-the-art, online training for caregivers. That means you or a family member can take online classes to learn about the best ways to care for an elderly loved one.
You'll find engaging video instruction led by doctors, nurses and professional caregivers. They will also give you access to a large body of information with both local and national resources to help you and other family members care for your loved one.
Courses include:
Improving caregiving skills at every experience level with practical knowledge about organization and time management

Assisting with the activities of daily living, with health guides for bathing, incontinence and hygiene care

Tips on how to communicate better with your elderly loved one
GreatCall
GreatCall offers easy-to-use mobile products designed specifically for elderly adults and their caregivers. These innovative products can help your loved one live more independently.
GreatCall's phones and personal devices also act as a health and safety tool, connecting you and your loved one 24-hour access to services like:
Urgent care, including doctors and nurses 24 hours a day

Personal operators to help with daily tasks

MedCoach, an app designed to help your loved one stay on track with medications and refill reminders

Once a week calls with wellness experts
Authored Apparel
Authored Apparel is an online shopping site and full line of clothing designed specifically for your elderly loved one.
It's the first time high-quality garments have been designed with seniors and their caregivers in mind, by making them easy to get on and off. The garments are fashionable and adaptive, as well as highly functional and extremely comfortable. With attention to details like:
Reducing or eliminating irritating seams

Using premium, durable fabrics

Critically positioning closures to reduce discomfort
Because of their design, this clothing line can help both caregivers and their loved ones with easier self-care. Check out this innovative clothing at: http://authoredapparel.com/our-story/
Omnilabs
An exciting San Francisco company that has been hard at work developing affordable, innovative technologies and robots that will help revolutionize home care for the elderly and allow your loved one to stay in their own home longer.
Currently they are working with partners like Home Care Assistance introducing fun, customized robots to seniors that can assist them and their caregivers with everyday tasks. To learn more, visit the Omnilabs website.
Seniorly's short-term respite tool
Seniorly, an online platform that empowers families to make better decisions when searching for senior housing options and caregivers, has launched a new tool designed to let caregivers easily find and book short-term respite care online when they need a break from caregiving.
Seniorly's new short-term care platform makes the entire search, booking and payment process as easy as finding a hotel room," said Seniorly founder and CEO Arthur Bretschneider. "What families don't often realize is that many senior communities provide short-term care services to give family caregivers a much-needed break and ensure their loved one is receiving quality care in a safe, welcoming environment."
For more information on this new technology platform, check out this article on Seniorly.
For the most up-to-date information on senior housing, short-term stays or in-home respite care for an elderly loved one, start your search today on Seniorly. Or call us at (415) 570-4370 for a free care consultation with our gerontologist.