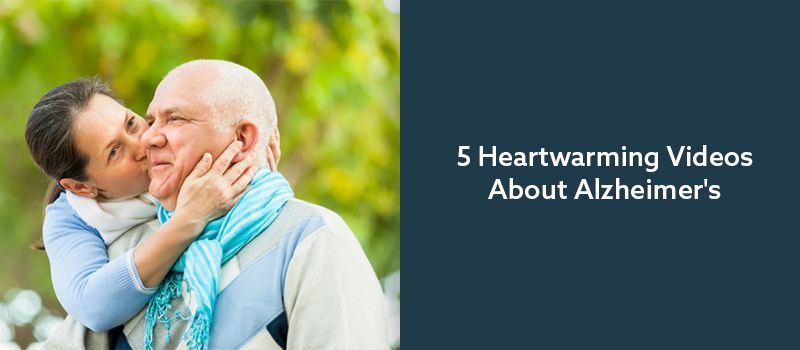 In honor of the Alzheimer Association's Longest Day, which is set to take place on Thursday, June 21st, we chose to join in on this celebration of love. Being a day to highlight the relationships among those affected by Alzheimer's, we've shared five stories about the bonds between those seniors and their loved ones.
1. Remembering a Daughter
On most days, Kelly Gunnerson's 87-year-old mother can't seem to remember her name. Yet in this tear-jerking video, Kelly is reminded that a mother will never truly forget those that are closest to her heart, even when dementia is involved.
2. True Love Can Overcome Anything
The heartbreaking aspect of this disease is that it becomes increasingly difficult, and sometimes impossible, to look back on your most cherished memories. However when a man with Alzheimer's remembers how to dance, he is suddenly able to recall the lost memories from his beloved fifty year marriage.
3. Never Forget to Say "I Love You"
There is a silverlining to everything. This couple of twenty-five years didn't let Alzheimer's ruin their marriage, instead they chose to let it to bring them closer together. In this video, Harold and Kim share their experience with Alzheimer's and the importance of staying positive.
4. A Marriage to Remember
According to Pam White, Alzheimer's represents just a tiny glitch in her life, especially with a devout husband and family by her side. Filmmaker and son Banker White chronicles his mother's diagnosis and his fathers transition from husband to caregiver.
5. Meeting A Granddaughter
Meeting your granddaughter can be an exciting experience, even if you don't know who she is. This was the case for 77-year-old Setsuko Harmon, who couldn't stop smiling when she held her granddaughter for the very first time.