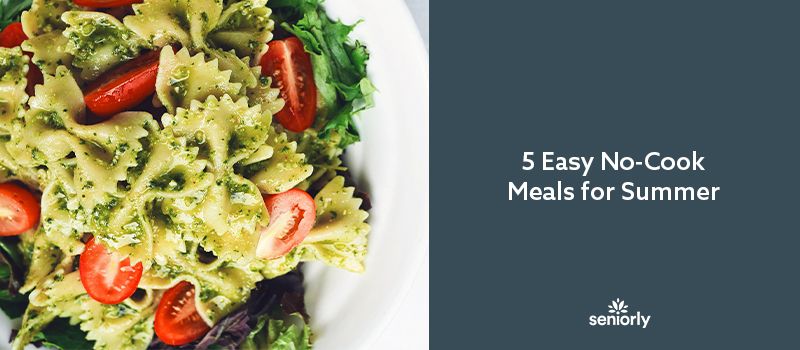 Summer's here, and it's time for refreshing, easy-to-make dishes that you can enjoy with your family and friends. Whether you don't have access to a full kitchen or have a loved one in assisted living near you, there are plenty of quick, delicious recipes you can pull together that are easy to make. Try some of these senior recipes for a delicious meal and summer fun.
3 Great No-Cook Meals
Arugula, Tuna, and White Bean Salad
Imagine yourself in a Tuscan villa on a warm afternoon when you enjoy this refreshing and nutritious salad.
Whisk together:
3 tablespoons lemon juice
1 1/2 tablespoons olive oil
1/2 teaspoon minced garlic
1/4 teaspoon salt
1/4 teaspoon pepper
1/4 teaspoon Dijon mustard
Toss together:
1 cup grape tomatoes
12 ounces tuna packed in oil, broken into chunks
1 sliced red onion
5 ounces arugula
Top with the dressing, and add 2 ounces of Parmesan cheese for a burst of extra flavor.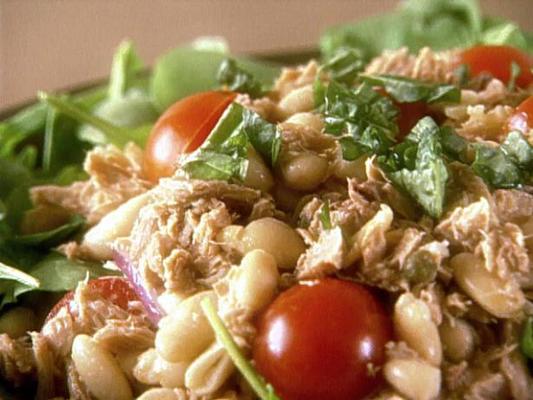 Photo: Food Network
Blueberry Red Velvet Frozen Pie
Treat yourself to the world's easiest and most delicious dessert with this simple ice cream treat.
Crumble 3-4 store-bought red velvet cupcakes into crumbs, and press them into the bottom of a pie plate. Freeze the pie plate for 30 minutes.
Next, let 1 pint of vanilla ice cream and 2 pints of blueberry sorbet soften for about 15 minutes (you can flip the amounts if you choose). Spread the ice cream, then the sorbet over the pie crust. Cover with whipped cream, and freeze for at least 4 hours before eating.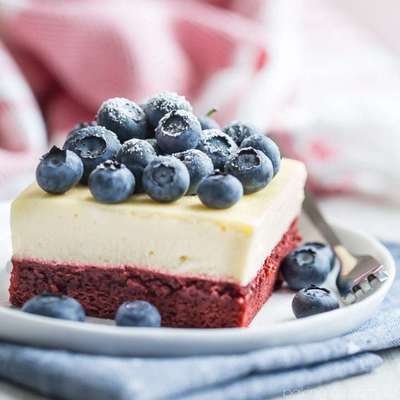 Photo: Baking A Moment
Crab Rolls
Nothing beats a creamy crab crab salad on a hot day. Luckily you can enjoy this summer favorite with little preparation!
Mix together:
1/2 pound of cooked crab
1/4 cup mayonnaise
1 stalk of chopped celery
1 chopped apple
2 tablespoons of lemon juice
Salt and pepper to taste
Serve the crab salad in hot dog buns alongside some potato chips and pickle slices for a light, tasty lunch.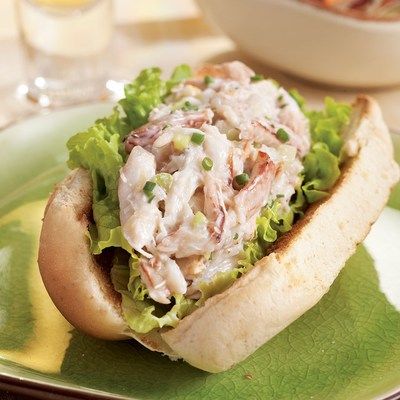 Photo: Eating Well
2 Easy Meals to Make With Just a Microwave
Microwave recipes are a great choice for senior meals during the summer, when no one wants to turn on a stove or spend time in the kitchen. Try out these three easy meals.
Microwave Mac and Cheese
This yummy comfort food recipe is also made in a mug, so your clean-up is minimal. Start by stirring 1/2 cup dry macaroni into 1 cup of water. Microwave it for 8 minutes, pulling it out a couple of times to stir. Add 1/2 cup of your favorite cheeses (a combo of Parmesan and Mexican cheese blend is great for this recipe), and stir till melted.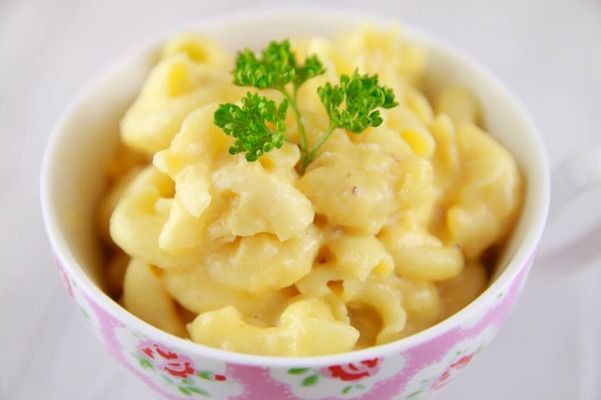 Photo: Gemma's Bigger Bolder Baker
Microwaved Salmon Filet
This light option is ideal for lunch or dinner on a warm day. Season an individual salmon filet with salt and pepper. Place it skin-side-down on a microwave-safe plate, and spread it with mayonnaise. Place a couple of lemon slices and some parsley on top, then wrap the whole dish with plastic wrap. Microwave for 3.5 to 4 minutes, until the fish is flaky.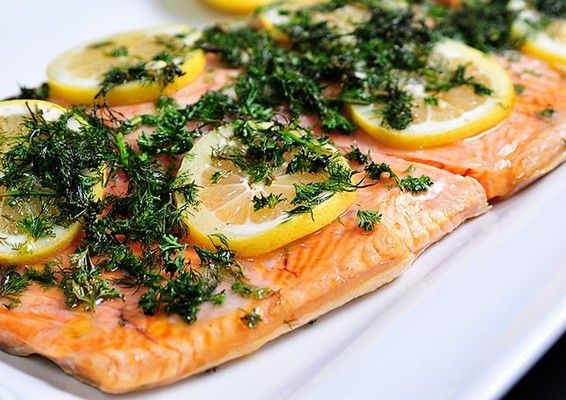 Photo: Add A Pinch
... and what's a good meal without desert!?
Microwave Chocolate Chip Cookie
You can make this delicious cookie in one coffee mug!
Add:
1 melted tablespoon of butter
1 tablespoon each of white sugar and brown sugar
3 drops of vanilla extract
1 egg yolk
A pinch of salt.
1/4 cup of flour
2 heaping tablespoons of chocolate chips
Stir all of your ingredients until their evenly blended. Microwave for 40 to 50 seconds, and let it sit for a minute to keep cooking. Eat it warm.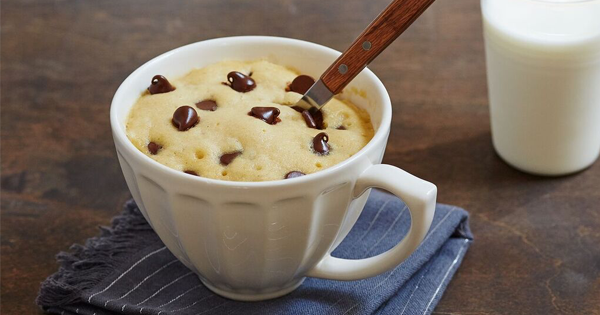 Photo: PureWow
If you want to make these easy dishes in your assisted living community but don't have access to a supermarket, take advantage of some of the many delivery services that will bring groceries right to your front door. We've compiled a list of these companies in our article, 9 Grocery and Meal Delivery Apps for Seniors.