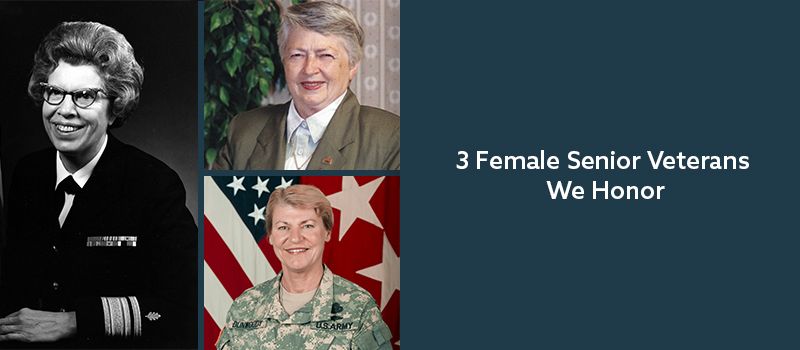 It's inspiring to look at the lives of men and women in the military who have sacrificed to protect the American way of life. In particular, female veterans have often broken new ground and become role models for future generations. Take a look at three special women, all of them seniors.
General Ann Dunwoody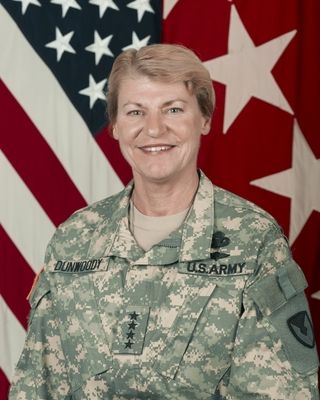 Ann Dunwoody, 65, scored a lot of firsts in her military career: First woman to command a battalion. First female general officer at Fort Bragg. And the big one: First woman in the U.S. military to be promoted to the rank of four-star general.
Dunwoody was in charge of global logistics, running the operations that supply the military with everything they need to keep going. From this position, she oversaw a $60 billion budget plus $70 billion in contracts. She handled this massive responsibility, supervising 69,000 military and civilian employees, in exemplary fashion, causing the Army Chief of Staff to call her the best logistician the Army has ever had.
Dunwoody also served as an advocate for women in the military throughout her career, including fighting to decrease incidents of sexual assault.
Brigadier General Wilma Vaught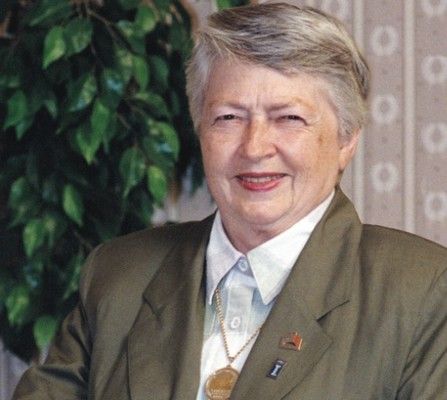 Wilma Vaught, 88, joined the Army in 1950, when women faced real restrictions on the ways in which they were allowed to serve in the military. Although she was commissioned as an officer in 1957, when she became a second lieutenant, her career began to advance significantly 10 years later when she was deployed to Vietnam.
Vaught was the first woman who was part of a Strategic Air Command unit when she became temporary executive officer of the Management Analysis Division in Guam, and later, in 1980, she became the first woman promoted to brigadier general in the comptroller field. Throughout her career, she was a strong advocate of women moving into the higher ranks.
This concern continued after Vaught retired from the Army in 1985. She became a prime mover in the push to create a memorial for Women in Military Service to America, becoming the leader of the foundation dedicated to this cause. The memorial, which was dedicated at Arlington National Cemetery in 1997, features exhibits telling the stories of women who have served in the armed services.
Rear Admiral Alene Duerk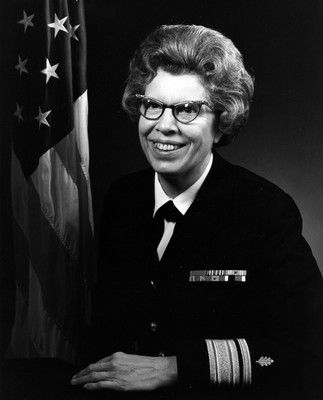 Alene Duerk, 98, began her career in one of the few jobs open to women in the pre-WWII era: as a nurse. Once war broke out, she joined the Nurse Corps of the U.S. Naval Reserve as an ensign. She was initially stationed in the States, but soon was sent to join the USS Benevolence, a hospital ship tending to the wounded of the Third Fleet fighting against Japan. Duerk stayed with the USS Benevolence after VJ Day, helping treat Allied prisoners of war.
Duerk left the Navy and went back to her life as a civilian nurse. But because she rejoined the U.S. Naval Reserves, she found herself soon called up to active duty again. She served as a nurse, chief nurse, and nursing instructor all around the Pacific, finally ending up as the Director of the Navy Nurse Corps' Bureau of Medicine and Surgery. All these positions came with promotions, and Duerk worked her way steadily up through the ranks until she became the Navy's first female admiral in 1972.
To find more articles on senior veterans, click here to visit our senior resources page.
If you or a loved one are a senior veteran looking for benefit options, click here to read our article on veteran support.