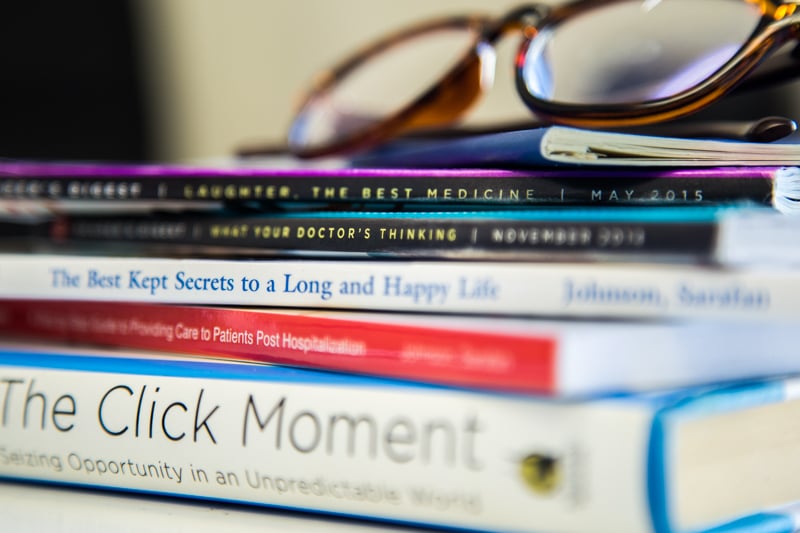 If you're feeling overwhelmed by the responsibilities of being a caregiver for an elderly loved one, it may be time to turn to others for support. In this article, Seniorly suggests 3 books that can help you get started learning more about the role of family caregivers, even for elderly family members living in senior housing.
3 Books By Caregivers About Caregiving
Books about caregiving can be very reassuring and helpful. If nothing else, when you first take on the role of being a caregiver, it is good to know that you are not alone. There are vast communities of caregivers out there all at various stages of the journey with their elderly relatives. And many of their experiences are relevant to what you are going through, with concerns about senior housing, mobility, illnesses and finances.
Every generation before ours has had to assume the role of caregiver. What is new is that almost everybody going through it now feels the need to write a book. Writing a book can be therapeutic. It can help identify and sort out deep feelings around the transition to becoming a beloved elder's caregiver. It can also feel like a way of giving back. It's almost like saying, "Look, I went through all of these difficult decisions so now you won't have to."
A good book about caregiving can offer the guidance you may need during this difficult time. So take a deep breath. The experts at Seniorly have chosen the 3 best books for family caregivers:
The Comfort of Home 2nd Edition – An Illustrated Step-By-Step Guide For Caregivers
Even if you have made the choice of senior housing for your elderly loved one, whether at the independent living, assisted living or memory care level, the practical checklists throughout this family caregivers' handbook will come in handy.
Although senior housing offers excellent comprehensive care, your loved one will still need to visit doctors and hospitals. And even though senior housing communities typically host sumptuous holiday meals for the entire family, you may occasionally wish to bring your elderly loved one home to a family event. This practical how-to book will help you prepare for a visit by a frail elder with mobility concerns.
A great reference for caregivers, this user-friendly illustrated guide covers everything from medical appointments to hospice care. It's a thorough, well-organized manual that will help give caregivers practical information.
A Bittersweet Season: Caring For Our Aging Parents and Ourselves
Many people vent their grief over a beloved family member's decline through writing a book. But leave it to a former New York Times reporter to not only deftly tell her own touching story of becoming her elderly mother's caregiver – complete with squabbles with her brother – but also to load it with solid practical information for those going through the same thing.
Jane Gross approaches challenges such as getting all those urgent phone calls at work, coping with Medicare and transitioning a beloved elder from independent living to assisted living to skilled nursing care. Weaving practical information with her mother's story as it unfolds will be helpful to caregivers on many levels.
Can't We Talk About Something More Pleasant?
Now for some comic relief. What better format for highlighting the humor alongside the frustration and grief of becoming a caregiver than the comic strip?
Popular American cartoonist Roz Chast's book Can't We Talk About Something More Pleasant? is a memoir that combines her hand-drawn cartoons with text and photos to share her own story as an only child helping her elderly parents. The themes are universal: adult children becoming caregivers, aging parents leaving the family home for senior housing and learning to trust professionals to provide the most personal care for one's elderly loved ones.
Seniorly is the trusted resource for comprehensive information on short-term senior housing. Visit www.seniorly.com or call us at (415) 570-4370 for a free consultation with our gerontologist today.