Portland is the largest and most populous city in the U.S. state of Oregon and the seat of Multnomah County. Named after Portland, Main, the Oregon settlement began around 1830, near the end of the Oregon Trail. Portland sits on the Columbia and Willamette Rivers and is known for its natural beauty and rich history. Famous for its parks and bridges, with 12 bridges entirely within city limits, and several more connecting Portland to Vancouver, the city's nickname "Bridgetown" is definitely accurate.
If you're looking for a city that has it all, look no further than Portland, Oregon. This vibrant city is famous for its year-round natural beauty, lively arts scene, delicious food, live music, scenic bike paths, and tax-free shopping. There's something for everyone in Portland, from outdoor enthusiasts to history buffs. Portland's calendar of events has a little something for everyone. These upscale independent living, assisted living and memory care communities will show you extravagant living on a whole new level.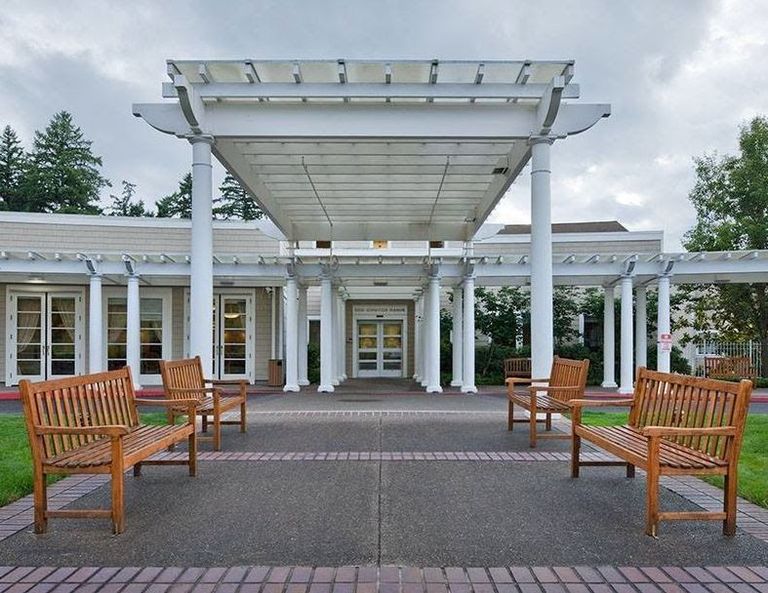 You will enjoy luxury senior living in this Portland assisted living community. The facility is founded on core Jewish values but welcomes people of all faiths. Their mission is to provide residential and community-based care to adults with special needs, allowing them to live with comfort, independence, and dignity in a manner and in an environment based on Jewish values.
While living on 27 acres of the spacious campus, residents can enjoy relaxed living, friendships, pets, and kosher meals in this active community. The facility offers over 75 programs to keep residents engaged and stimulated. Daily activities like fitness sessions, book clubs for those who enjoy reading together, and gardening, are just some examples. The on-site social spaces allow residents to catch up with their friends. There is an abundance of events throughout each week designed especially with the residents' physical and mental well-being in mind. Learn more about Rose Schnitzer Manor.
West Hills Village Senior Residence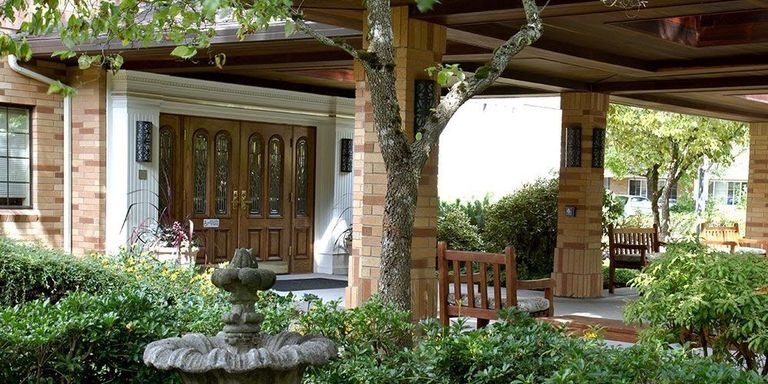 Assisted Living
Independent Living
West Hills Village Senior Residence offers luxury assisted living and independent living in Portland, OR. Surrounded by lush trees, gardens, and flowers, West Hills Village Senior Residence has been part of Southwest Portland's Multnomah Village neighborhood since 1988. This community is conveniently located next to West Hills Health & Rehabilitation, which offers rehab and long-term care when needed.
The Goodman Group manages the property with over 50 years of experience in the senior living industry. The Goodman Group believes everyone deserves to live life fully and has created beautiful apartments for seniors, with the help of licensed professionals who provide assistance around-the-clock in every program offered.
The residents also enjoy social activities which help them to create meaningful connections alongside new friends at this incredible community. Find out more information about West Hills Village Senior Residence.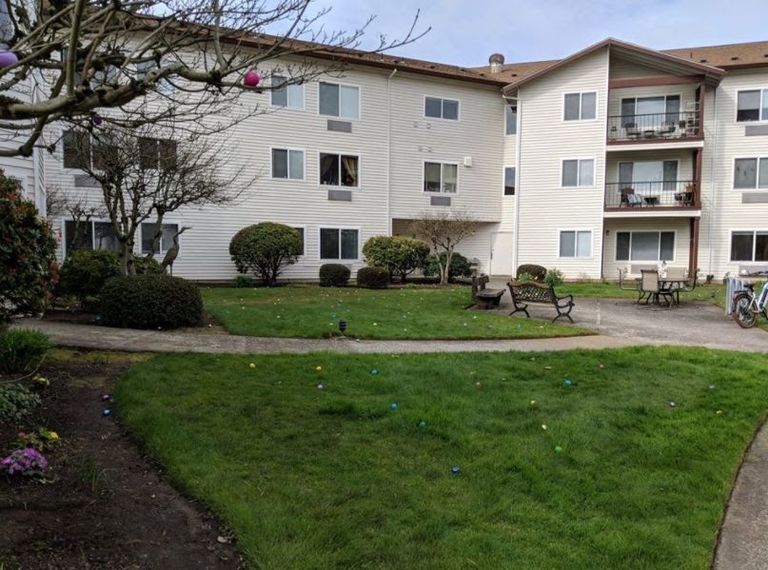 Assisted Living
Memory Care
Located at the base of Mount Tabor in southeast Portland, Oregon, Courtyard at Mount Tabor is an award-winning, resort-style senior living campus. Filled with resort-like amenities, residents are sure to live their best lives with all the amenities and services offered.
The Courtyard at Mount Tabor is a place where residents can feel comfortable and enjoy their time with friends or family. The Courtyard at Mount Tabor provides all of the luxury amenities to make living there an enjoyable experience, from their beautiful landscaped trails that encourage leisurely walks through sun-warmed patio space to the lounges and activity rooms for socialization. Learn more about Courtyard at Mount Tabor.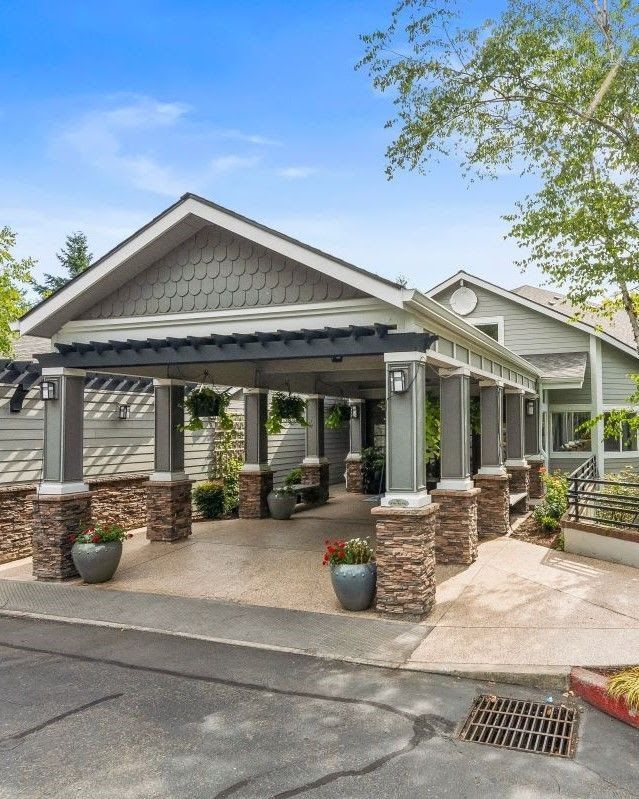 Assisted Living
Memory Care
Regency Park, located in the West Hills of Portland, Oregon, is an assisted living and memory care community supporting residents and their families with expert care and services for over 30 years.
When living at Regency Park Alzheimer's Care, residents can participate in community events and customized memory care activities, as well as enjoy a variety of amenities that include restaurant-style dining, telephones within bedrooms, and a shared dining room.
Assisted living care for your loved one has never been easier. Regency Park provides customized assisted living and memory care services that give residents the peace of mind they deserve while still helping them to live an enriching life. Learn more about Regency Park.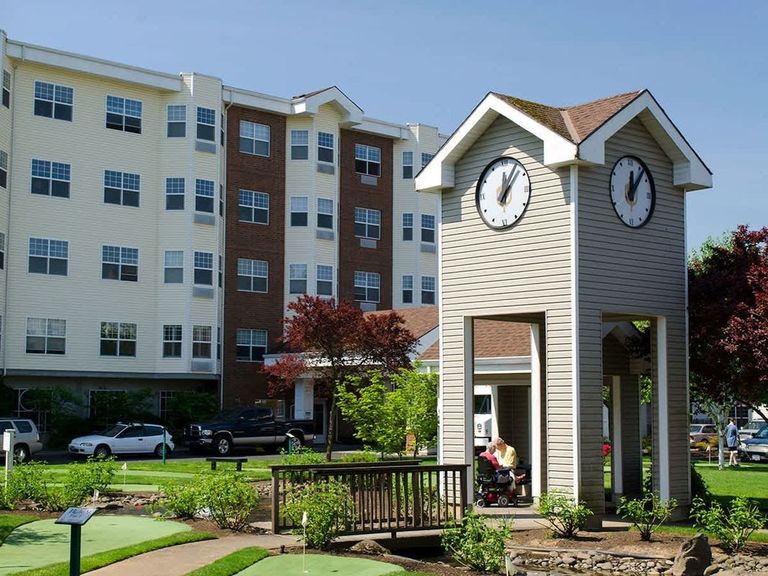 Assisted Living
Memory Care
Independent Living
Minutes away from all that Portland has to offer, CherryWood Village sits on a lush 12-acre campus next to Adventist Medical Center for convenient medical care, and near Mall 205 for shopping. Housing options include apartments, cottages, and penthouses, plus assisted living and memory care options at Parkview Memory Care. All of this comes with the highest standard of service in a resort-style, secure community.
This amazing campus is filled with dining, entertainment, spiritual, recreational, and social opportunities. Residents can enjoy everything from CherryWood Village's 18-hole putting golf course and swimming pool to its community garden plots and art classes. Find out more information about CherryWood Village.
Brookdale Oswego Springs Portland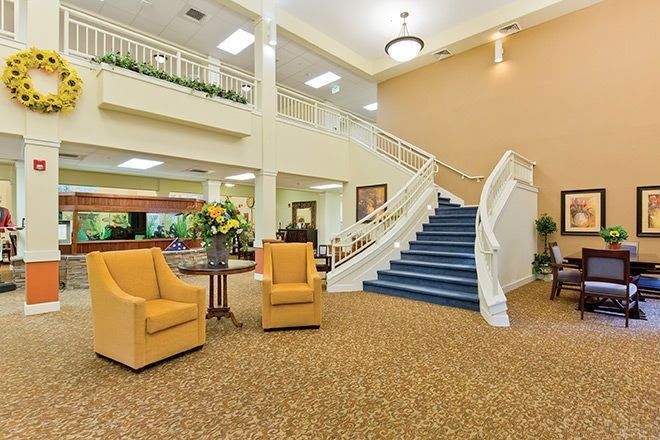 Brookdale Oswego Springs is a hidden gem for those who want to live in the city but not deal with all its hassle. Join other seniors and their loved ones at Brookdale Oswego Springs, where they can enjoy friendships as well as assistance from caring professionals. This vibrant, exciting town has replaced the worries and stress of living at home with new adventures and friendships.
Oswego Springs is located near the intersection of Lesser Road and Capitol Highway and has easy access to Pacific Highway 99 and I-5. Just minutes away from Oregon Health Sciences University (OHSU) hospital, the campus is surrounded by wooded areas and minutes from quaint historic districts. The surroundings have created a perfect balance of city living with quiet country life. Learn more about Oswego Springs.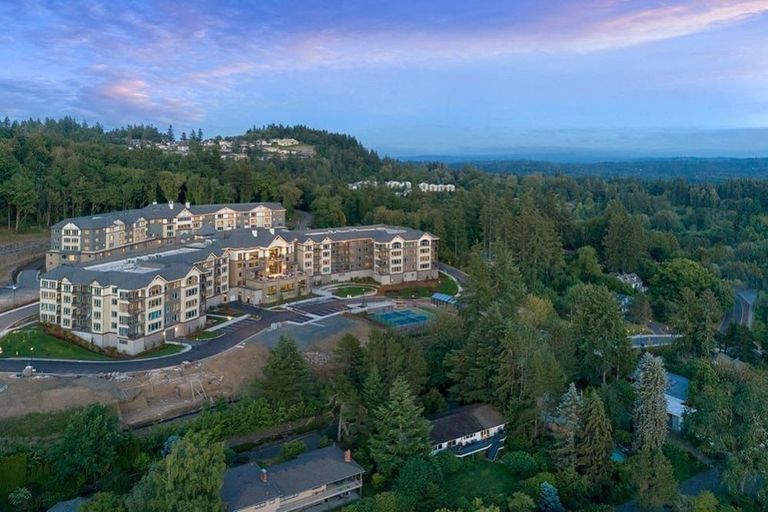 Assisted Living
Independent Living
Memory Care
Established in Portland, Oregon, Touchmark in the West Hills offers independent living, assisted living, and memory care with a front-seat view of the natural splendor of the Pacific Northwest. With 12 acres of vibrant green space, an on-site vineyard, blooming gardens, and inviting walking paths, you are sure to find something to do every day.
This warm and vibrant community offers private, spacious cottages and lodge homes without the hassle of maintenance. Touchmark in the West Hills offers an elegant clubhouse with a flat-screen TV and billiards room, a state-of-the-art health and fitness club, and on-site salons and barbershops.
With a fantastic location close to parks, recreation, and downtown Portland, there are many local attractions to enjoy such as the trails at Forest Park, the Oregon Zoo, and the Rose Garden. Find out more information about Touchmark in the West Hills.