Nestled along the coast of the Pacific Ocean in Southern California, San Diego was the historical foundation of California during its push for statehood in the U.S. in the mid-19th century. Today, San Diego boasts a population of 3 million throughout the metro area and offers residents of San Diego luxury senior living communities a variety of shopping, dining, entertainment, and recreation outlets. From charming neighborhoods in Carlsbad and Coronado to the Gaslamp Quarter downtown, there's something for everyone in San Diego.
Luxury senior living communities in San Diego offer residents independent living, assisted living, and memory care options in settings that are a step above. Lise Marquis is the local Seniorly Partner Advisor serving several cities throughout San Diego County, and she is available to help you find the right luxury senior living property to fit your lifestyle and budget.
Lise has been helping local seniors find the best San Diego senior living communities for their needs for over a decade. She'll take the time to figure out your specific needs, from care type and level to location, when selecting a senior community. Best of all, her services are free of charge. In this list of the six best luxury senior living communities in San Diego, you'll see that Lise has unique insight on each property.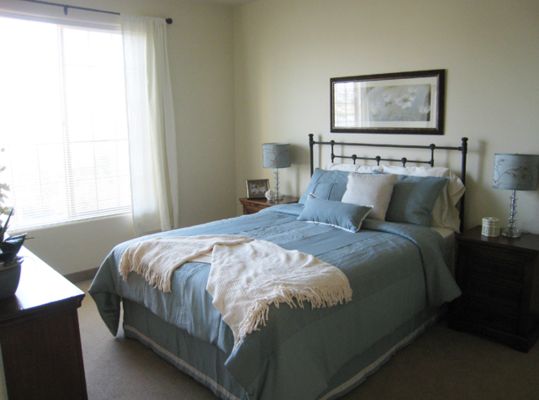 Independent Living
Assisted Living
Memory Care
"Paradise Village in National City, just outside of San Diego, is a beautiful, well-appointed senior community with prices that won't break the bank. Some of the unique amenities at Paradise Village are a large indoor swimming pool and a 212-seat theater for both movies and cultural performances. Here you truly can live in paradise." – Lise Marquis
Paradise Village is an innovative luxury senior living community in San Diego with resort-style services and features. The property offers both independent and assisted living care levels, with spacious apartments available for all residents. In addition to a variety of onsite classes and activities available to seniors, this National City luxury community has unique amenities you won't find at other local senior living properties.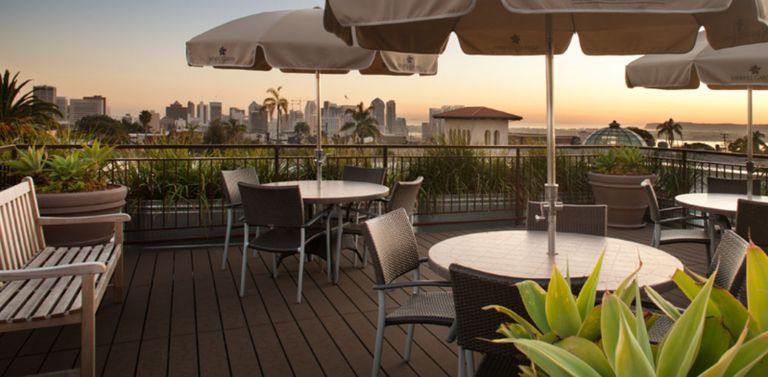 Independent Living
Assisted Living
"With an easy walk to our city's gem, Balboa Park, Merrill Gardens is a popular senior living community in Banker's Hill. In addition to its proximity to Balboa Park, Merrill Gardens is an easy drive to downtown San Diego and Hillcrest with multiple dining, theater and entertainment options. For those seniors who may need some care, this lovely community is fully licensed for assisted living." – Lise Marquis
Merrill Gardens was built with a combination of urban chic and neighborhood charm that leaves each resident feeling right at home. This San Diego luxury senior living community boasts open, contemporary designs throughout with plentiful natural light in common areas and residential units, as well as natural wood accents. Life at Merrill Gardens happens on the outdoor deck, the perfect spot to enjoy barbecues or evening entertainment while the stars shine overhead. One of the greatest benefits of this property is its proximity to countless area attractions. If you reach out to Lise directly, she can provide you with more information on nearby dining, shopping, and local attractions.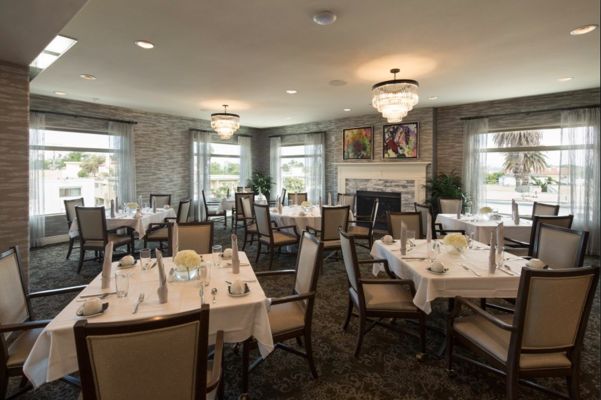 Assisted Living
Memory Care
"The newest Oakmont community in San Diego County is located in the heart of Pacific Beach, where shopping, restaurants, and sandy beaches are just outside your door. This beautifully appointed community welcomes seniors who are independent, those who may need assistance, and those who have some cognitive decline. Oakmont of Pacific Beach understands how important a quality dining experience is to its residents, and, as a result, has selected their food preparation staff from some of the finest culinary schools." – Lise Marquis
If coastal living is your favorite aspect of life in California, this luxury senior living community in San Diego is the place to be. As the name suggests, this property is located in San Diego's Pacific Beach and puts you just steps away from the local white sand beaches, as well as a variety of shopping and dining options. Offering assisted living and memory care options, Oakmont understands the connection between diet and quality of life.
Assisted Living
Memory Care
"One of the most established senior communities in San Diego is still one of the most sought after. Wesley Palms has just completed a major renovation to refresh their lovely decor and add a unique feature in senior living – patio homes. Very few senior communities in the area have these spacious, well designed separate structures on their campus where seniors can live independently, while still enjoying all the features and benefits Wesley Palms offers. One of the unique amenities Wesley Palms offers is a heated, salt water pool." – Lise Marquis
Known as a front-porch community, Wesley Palms is one of the most well-respected San Diego luxury senior living communities. Here assisted living and memory care residents have access to the many luxury services and amenities that include designer kitchens, a community bar and outdoor putting green. Recently renovated, Wesley Palms has a brand-new look and feel.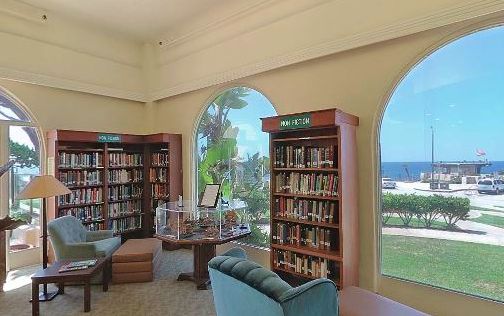 Independent Living
Assisted Living
"Located just steps from the Pacific, Casa de Manana is the most oceanfront senior community in the county. It's old world charm and upscale setting match the feel of the village of La Jolla where it is located. Casa de Manana features large independent living units as well as smaller assisted living apartments. Casa de Manana also has its own on-site care program called Truly Yours. And unlike some of the other La Jolla area communities, Casa de Manana is a month to month lease community with no large financial investment required." – Lise Marquis
In a coastal city like San Diego, you'll find there's more than one option for luxury senior living on the sea. Casa de Manana is a beautiful luxury senior living community perched on the bluffs overlooking the Pacific Ocean. Residential units all offer a view of the water and the chance to enjoy the warm, salty air while relaxing on patios or decks. More than just a beautiful location, this La Jolla senior living community boasts a one-of-a-kind onsite care program and a beneficial pricing plan that is great for any senior. Lise can provide you with greater details on the distinctive care program and pricing options for Casa de Manana.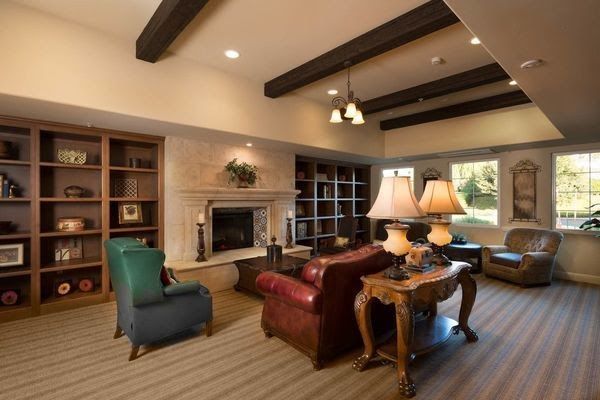 Independent Living
Assisted Living
Memory Care
"One of the newest senior communities in the county is Casa Aldea, located in beautiful Santa Luz. Nestled in a pristine residential neighborhood, Casa Aldea offers elegance and excellent cuisine in an atmosphere unlike many other senior communities." – Lise Marquis
Located in a quiet neighborhood in San Diego, Casa Aldea focuses on integrating wellness into the daily activities of all residents. Seniors benefit from a variety of stimulating programs, space to enjoy individual hobbies and interests, and the option to create individual daily schedules based upon personal preferences, routines, and abilities. This luxury senior community offers independent living, assisted living, and a unique approach to memory care.