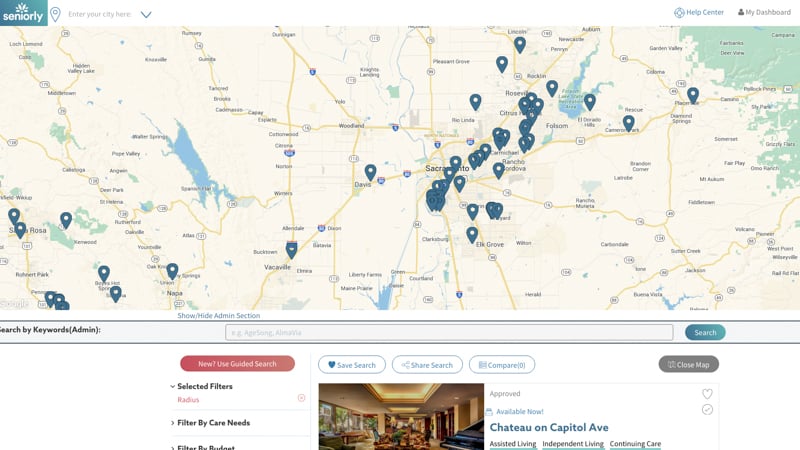 Today, Seniorly sent out a Press Release announcing its expansion into the Sacramento area. You can read the full release online at Businesswire.
Seniorly has already partnered with 41 communities in Sacramento, including Harmony Home Care, Carlton Plaza of Sacramento, Summerset Senior Living and more. In celebration of Open DataFest in Sacramento and National Sunshine Week, Seniorly Founder and CEO Arthur Bretschneider announced that the site uses state open data on community inspection reports from the Department of Social Services, to bring more transparency to the senior housing search process.
"Seniorly is excited to bring the outdated senior housing search into the 21st century for families in our state's capital," said Bretschneider. "Our search engine for senior housing gives families the power to easily view community inspection reports and reviews all in one place. In recognition of Open DataFest and Sunshine Week, I am calling on state leaders to make even more information on senior housing communities readily available to the public. I hope we can be a model for the industry and for others as well," Bretschneider said.
To stay up-to-date on the latest Seniorly announcements, connect with us on social media via Twitter or Facebook.
You can also check out these articles from CivSource and the Sacramento Business Journal, covering our expansion further into Northern California:
New Startup Tackles the Challenges of Senior Housing Data
Startup Senior-Housing Search Service Expands to Sacramento
If you or someone you know is in need of senior housing options in the Sacramento area, feel free to give us a call at (415) 570-4370. Our on-staff gerontologists and family coordinators are always available to assist you with finding senior living options that fit your unique needs.