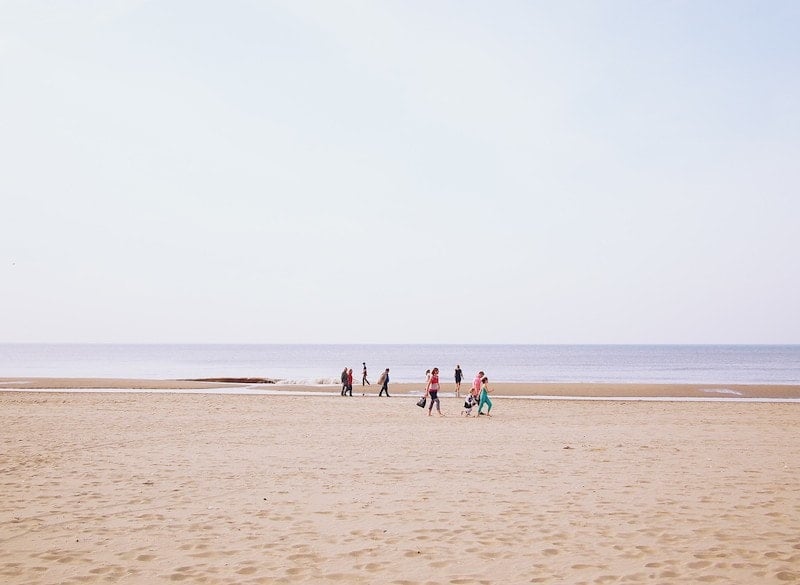 Mindfulness-Based Stress Management (MBSR) and Mindfulness-Based Cognitive Therapy (MBCT) are eight week programs that use mindfulness meditation techniques to address a variety of physical and behavioral health issues. MBSR was developed in 1979 by Dr. Jon Kabat-Zinn at the University of Massachusetts Medical School Stress Reduction Clinic and formed the basis of MBCT which was developed specifically for people with depression.
MBSR has since been successfully adapted to many different settings including schools, professional programs, and prisons. Part of the program's success comes from its flexibility – there is no one cookie cutter approach making it possible to tailor it to a wide variety of audiences in a wide variety of contexts. There are, however some key principles that cut across settings:
Making the experience a challenge, not a chore;

An emphasis on the importance of regular practice;

The lifestyle change required to commit the time for formal mindfulness practice (recommended 45 minutes a day, six days a week);

The importance of making each moment count by consciously bringing it into awareness during practice;

An educational rather than a therapeutic orientation; and

A learning environment that includes people with a broad range of medical conditions in order to focus on commonalities rather than differences by diagnosis.
MBSR programs include an initial orientation session, eight weekly classes that are 2 ½ to 3 ½ hours long, and an all-day silent retreat. Meditation instruction focuses on both "formal" and "informal" practice. Formal practice is a daily, structured practice that might include:
A body scan meditation which involves lying on your back and systematically focusing awareness on the body starting with the big toe of the left foot and moving up to the head;

Gentle yoga with a focus on being aware of the body in different postures;

Sitting meditation where the focus is on some combination of breath, body, feelings, thoughts, emotions, and sounds; and

Walking meditation with a focus on the body moving slowly through space.
Informal practice involves incorporating mindfulness into your everyday life. For example, being aware when something pleasant happens – your cat purring in your lap - or unpleasant - a car cutting you off in traffic - and taking note of how it feels physical, emotionally, and mentally; stopping throughout the day to pay attention to your breath; or deliberately being aware of routine activities like eating, driving, or interacting with others. (That last one is much harder than you might think!)
There are also homework assignments and group discussion about experiences in-class and at home. MBCT follows the same basic format, but the focus is specifically on depression. Both programs are intended to be done in a group format, but there are also self-guided options as well. MBSR is available as a self-guided online course. MBCT is also available as an online course or you can work through it on your own with The Mindful Way Through Depression or the related workbook. Both programs have an impressive body of research to support their effectiveness. Having recently completed an MBCT program myself (and before that attempted it on my own with the book), I can tell you that (in combination with medication and individual therapy) it has been very helpful for me. But, it's not a quick and easy fix and the process doesn't stop at the end of eight weeks. From the beginning you have to approach the practice with an open attitude that is non-judging, patient, trusting of yourself and your feelings, and accepting of the way things currently are. You have to approach it with the mind of a beginner in order to get out of your well-worn ruts, pay attention to what's happening in the moment without striving to change it, and have a willingness to let go. You also have to realize that stress, pain, anxiety, depression – whatever you are struggling with – won't go away. I still have depression, but my relationship with it has changed. When I first realized that I needed help, I just wanted the depression to go away, the quicker the better. Over time, however, I began to recognize that this has been a lifelong struggle. I have just been very good at coping. And then, I wasn't. Mindfulness training would not have worked for me at first. You have to be functioning well enough to engage with the practice. But, after some initial counseling, I was able to start the process with the book and then found a class in my area. There are good days and bad days, but my continuing practice helps me accept both for what they are – this moment and nothing more.
For more information on classes and resources in the Bay Area see MBCT-Bay Area.

For more information on caregiver support and mental health, visit the Seniorly Resource Center and search by topic or keyword.