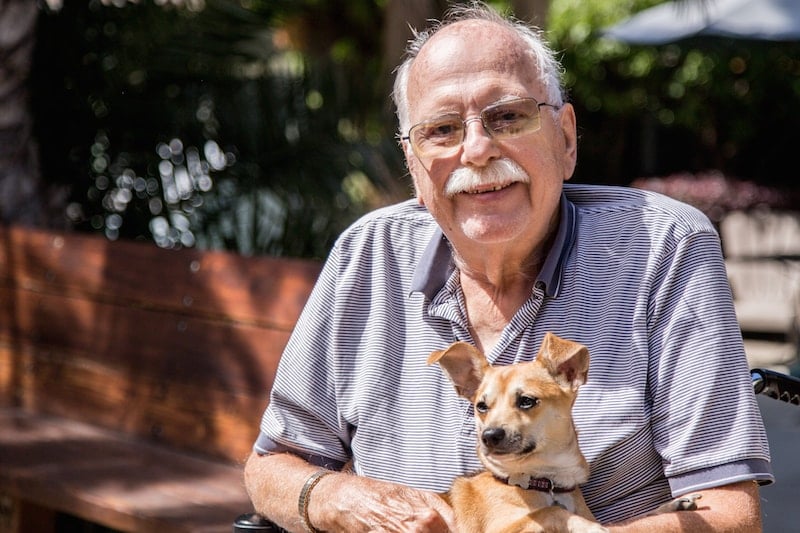 Most people would like to live a good long life, but to many, the quality of that life is even more important than the length of it.
That's why as we age, it is vital to do everything in our power to stay healthy both mentally and physically. When we do, there's a much better chance we'll enjoy a long, healthy and independent life.
Independence means different things to different people as they get older. To some, staying in their own home is important. Others may prefer to be in a senior community, surrounded by others with opportunities for social engagement.
No matter what independence means to you or an aging loved one, there are studies that suggest that being proactive and taking certain steps earlier rather than later, can increase your chances (or your loved one's) of living a happier, more independent life.
Get moving
There's just no way around it. Physical exercise is mandatory to maintain mobility as we get older. Not only has it been proven to reduce our risk of getting sick with things like diabetes, heart disease, cancer and high-blood pressure, regular exercise also reduces our risk of depression as we age.
And that doesn't mean going out and running a marathon either. Just a short 20 minute daily walk can do wonders.
These days, there are numerous yoga and exercise classes offered specifically for older people. You can often find them in your local community center or YMCA. If you live in a retirement community, many have state-of-the-art exercise equipment and some even offer personal trainers along with many different classes to choose from. Check out this community on Seniorly for a great example of a retirement community focusing on fitness.
Nutrition
Nutrition can play a huge roll in overall well-being as you age. It's like the old adage, "you are what you eat." And when it comes to taking care of your body as you age, this couldn't be more true.
Cut out the trans fats and cut down on the sugar. Introduce more vegetables into your diet. If you live alone and are unable to cook nutritious meals for yourself, consider having ready-made meals delivered. If you live anywhere near an urban center, most cities offer these types of services.
If you're having trouble finding services where you live, contact your state or local government. Here is great link that can help.
Social connection
Being socially engaged is an important aspect of aging well.
Bryan James, an epidemiologist at the Rush Alzheimer's Disease Center in Chicago says, "The predominant theory is use it or lose it. Social activity is related to motor function, just like physical exercise is related. We can't determine which is most important—they each contribute a piece of the puzzle."
If you or your loved one does not live in a community where it's easy to stay socially engaged, consider looking into transportation to a local community center or place of worship a few days a week. Many offer social programs for a wide variety of interests. Or, consider a move to a retirement community, where it can be much easier to stay connected to others.

Professional in-home caregivers
If you or your loved one would prefer staying in their own home, there are professionals that can help with everything from medical care, to light housekeeping, errand running and meal preparation.
Here is an article with resources and helpful tips to use when looking for the right in-home help for yourself or a loved one.
For more information on independent living, check out this article on Seniorly.