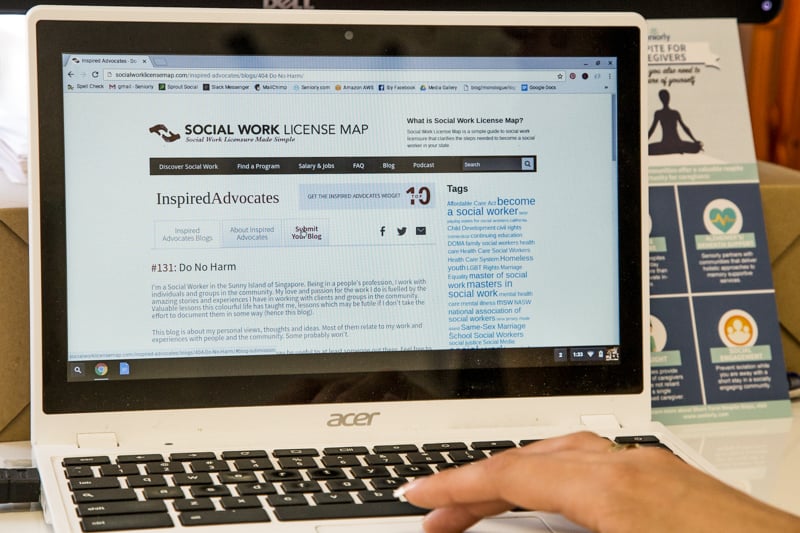 Social workers are very special, invaluable people in our society. Since the 19th century, social workers have been responsible for the welfare of the communities they serve. In many cases, they come across dire situations that require them to remove someone from a harmful environment in order to protect them. Social workers run the gamut of specialties that include assisting children, battered women, people with disabilities and elders.
Though social work is both an academic and professionally practiced discipline, there is a very human and emotional side to an otherwise clinical philosophy. Social workers need a place to share their experiences and today, more than ever, there are numerous resources for them to express issues, trends, laws, and other discussion topics with their peers and society as a whole. Various blogs have become a popular platform for such expression.
Below is a list of some of the top social worker blogs that deal specifically with caring for seniors, sometimes known as geriatric social workers.
These blogs offer a wealth of information and resources for those in the field or interested in pursuing the noble career of social work.
This article was written by writers at Seniorly, the marketplace for senior living. Seniorly has thousands of independent living, assisted living, memory care, and board and care homes with reviews, pricing, photos, and much more. Experience what a good senior living search should be by searching on Seniorly today.