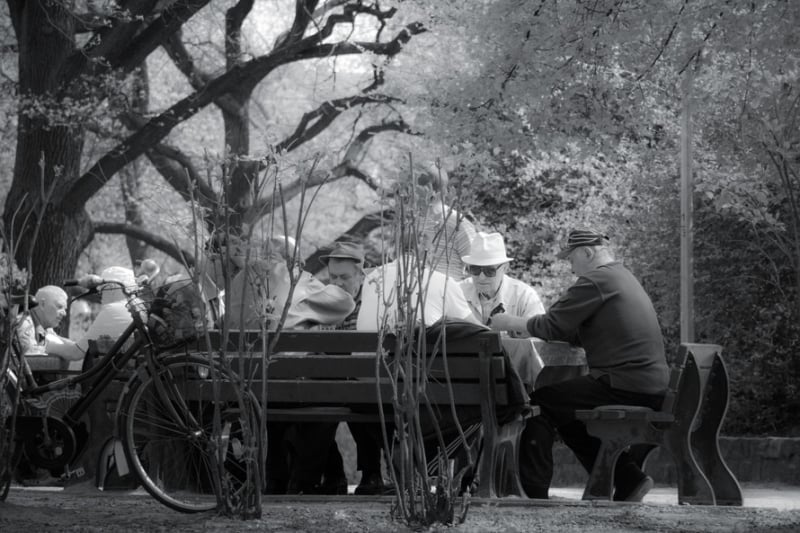 Where do you want to spend your golden years?
Choosing an independent living community can be overwhelming, but it is important to think about what daily life looks like in each residential option. Be thorough and compile a list of questions to pose to staff during tours of potential living situations, and write down information for comparisons and consideration later on. Talk with residents about their experience whenever possible to get a first-hand account of everyday life at the communities you are interested in.
Some questions for seniors to ask themselves when looking at independent living situations are:
1. Are entertainment, activities, and relaxation options offered? On-site amenities and entertainment are key in a new living situation. What will you do for fun? Is there a salon or spa nearby? Having options on-site will also make it far more convenient for residents to attend events and participate in activities, without the need for transportation.
2. What programs are offered that you may be interested in? Stimulating the mind is a way to improve mental health. Ask if the living arrangements include programming of any kind, such as continuing education classes, hobbies, or clubs. This will provide new residents with the perfect opportunity to engage with other tenants and make friends.
3. What are the food and dining options available? Be sure to check out what the dining options are in the community as well as the surrounding area. Ask about the on-site dining offered and make sure to convey any allergies, sensitivities, or dietary requests to determine if this community will cater to resident needs.
4. Will you need to have transportation? Driving a car is a rite of passage that few want to relinquish readily. Does the living community permit tenants to own vehicles and what is the parking situation? If you or your loved one drives, make sure to find a living arrangement that will accommodate this, as this will foster autonomy during a time when it is important for individuals to feel purposeful and independent. On the other hand, look into on-demand transportation options that help seniors get around.
5. Is the weather conducive to outdoor activities? Winter can be tough on anyone, and the repercussions of a long, hard season can be especially challenging for seniors. In addition to things like dealing with snow and ice, cold weather can cause recurrences of conditions like arthritis, breathing issues, and chronic pain. Some seniors find that a warmer climate improves their quality of life and permits them to get outside more frequently. Consider climate and weather when considering different geographic regions that might be the best scenario for the senior involved.
6. Is maintenance easy to reach? Even though you are looking for an independent living situation, you likely want to ensure the home is maintained with a staff or at least a maintenance worker. Are tenants able to contact these people in the event they are needed? Ask about things like lawn care, repairs, and tasks that would likely require a laborer, and inquire as to their hours or availability when visiting the premise.
Choosing a place to spend your retirement years is a big decision. Make sure that you have the information and insight needed to find the right fit for yourself or your loved one. Talk with staff during tours of potential living facilities, and don't be afraid to ask pertinent questions that relate to amenities and lifestyle to narrow down potential residences. Compare the amenities and features of each potential dwelling later on to hone in on the best independent living situation for your golden years.
~
Daniel Lofaso is the Community Outreach Manager for Lourdes Noreen Mckeen, a retirement and independent living facility in West Palm Beach, FL.