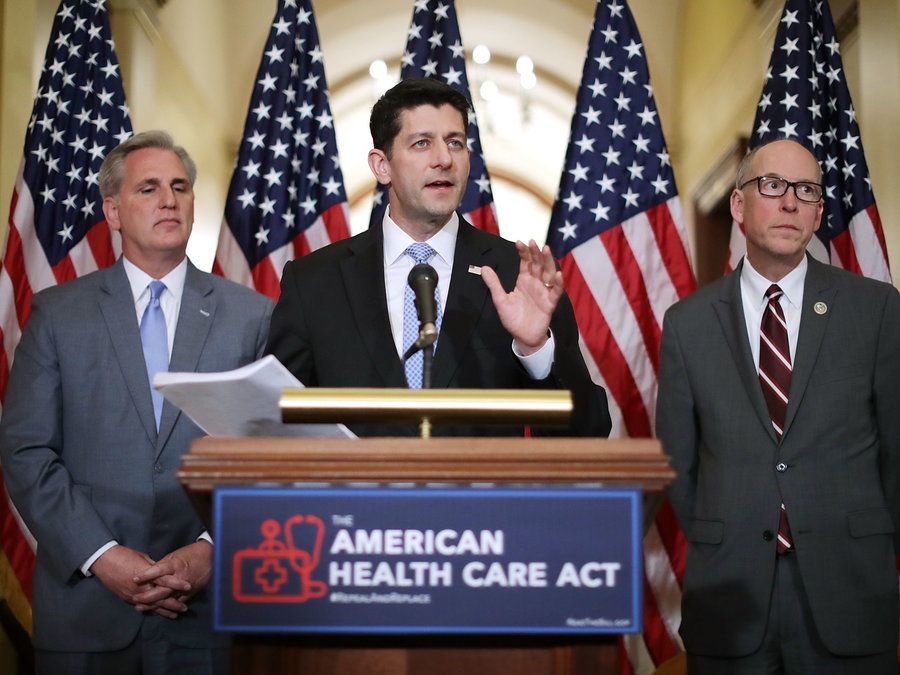 Not a day goes by that we are not all shocked over the bombshell news stories coming out of the Trump administration. One of the most harmful changes that the Senate is currently working on is the House's revision to the Affordable Care Act. This essentially equates to an "age tax" on health care and would leave our seniors with some of the worst access to healthcare in the industrialized world.
There is tremendous uncertainty and anxiety that millions of American families may lose coverage or have to pay thousands of dollars more for health care. The American Health Care Act (AHCA) will allow insurers in states receiving a federal waiver to charge older adults more than five times what younger people pay for coverage. According to AARP, "The bill would impose an "age tax" through the combined effect of allowing insurers to charge older adults five times what other consumers pay for the same insurance and reducing tax credits that help older adults pay for their insurance coverage. The result of these two big changes would be an increase in annual premiums of up to $13,000, according to the Congressional Budget Office (CBO)."
Changes to tax credits
The ACA provides tax credits to help individuals and families pay for coverage. These credits are based on income and the cost of coverage. The new bill would reduce the credit available to older adults in 2018 and 2019 and finally in 2020 would replace the current sliding scale with flat tax credits adjusted for age.
Here's an example of what this might look like for older adults. Currently, under the ACA for someone who is 64 years old, the national average tax credit in 2017 is $12,068 at 100% of the federal poverty level, $10,782 at 200% FPL, and $0 for anyone over 400% FPL. (The 2017 poverty level for an individual in the lower 48 states is $12,060). Starting in 2020 the proposed annual credit amount for an individual age 60 and older would be $4,000 regardless of income. Eligibility for this credit begins phasing out at income above $75,000.
Premiums for older adults
Before the ACA there were no limits on age-related premium increases. The ACA requires that older adults are charged no more than three times other age groups. The new bill will increase that to 5 times more, though the exact ratio is determined by each state.
Medicaid coverage
Medicaid provides important coverage of long-term services and support for vulnerable older adults. Currently, states receive federal funding as a percentage of their actual Medicaid costs. This means that as the population ages and more people require long term care, the amount of federal funding to support this care increases. The new bill will greatly reduce State's ability to pay for this care in two key ways. First, Medicaid funding to states will be converted to a per capita allotment. Second, growth in that funding will set at a fixed rate below the actual cost of care. Under the new bill states will not be able to keep up with the cost of care which will lead to cuts in coverage and services. In addition, the Community First Choice program which gives states incentives to provide long term services and supports in homes and communities will be repealed, though States will still be required to cover nursing home care.
It's not clear when this new version of the Republican bill will be up for a vote, but we must all be vigilant and work with our local legislators to make sure we don't take this disastrous step backwards.