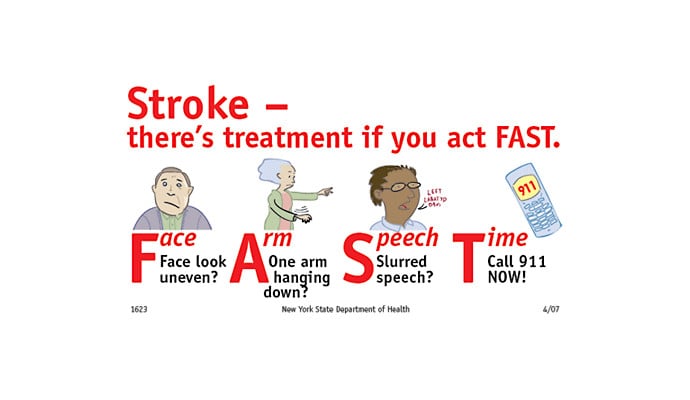 Strokes are serious and can be deadly. Being familiar with the signs of stroke and responding quickly can save your older adult's life or reduce their chance of developing major disabilities.
Stroke is the 4th leading cause of death in the United States, affecting about 800,000 people each year. It also causes more serious long-term disabilities than any other disease.
Think of a stroke as a "brain attack." It happens when blood flow to an area of the brain is cut off. When brain cells die during a stroke, abilities controlled by that area of the brain are lost, like memory and muscle control.
We explain key signs of stroke, share a shortcut to help you remember them, and give tips on what to do if you suspect that your senior is having a stroke.
Find out how to recognize signs of stroke and respond quickly at DailyCaring.com »
Get free, practical caregiving tips that help you thrive while caring for an older adult. Find out about helpful resources and information that solve problems and reduce stress. Visit DailyCaring.com today and sign up for the latest tips via email!