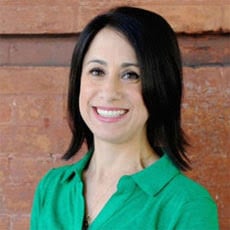 Be aware of the importance of good nutrition to enhance healing and recovery after heart surgery. After surgery, your body requires sufficient energy to maintain all of its bodily functions. In addition, surgery causes an increase in metabolic rate (the amount of calories your body needs to function) and the release of chemical signals that maintain proper blood volume, initiate cell repair and increase immune function. All of these create an increased demand for calories, protein, and certain vitamins.
Dietary protein requirements are increased after surgery due to the breakdown of muscle tissue and an increase in protein synthesis. It is important to include sources such as meat, poultry, eggs, tofu, beans, or nuts. (Note: Fiber from nuts and grains may be restricted after certain bowel surgeries). In addition, there are specific vitamins that are more involved in healing, such as vitamin C (which is a precursor to collagen synthesis) and vitamin E (which plays an important role in antioxidant defense). Some people may require vitamin and mineral supplementation as prescribed by their medical team. Food sources, however, are always the best place to start. Include extra calories, protein, and vitamins from the following foods sources:
Sources of additional calories: Add extra butter, oil, mayonnaise, sauces, dressing, gravy, honey, jam, cheese, and nuts to your meals. Drink high calorie liquids such as juice, milkshakes, smoothies and protein drinks. Include nutrient-dense snacks such as yogurt, cheese and crackers, peanut butter and crackers, or trail mix. Try nutritional supplements or liquid meal replacements if approved by your physician and healthcare team.
Sources of additional protein: Add poultry, meat, fish, eggs, yogurt, cheese, beans and nuts to your meals and snacks. High protein snacks such as peanut butter crackers, granola bars, nuts, yogurt, pudding, and cheese can be helpful. Mixing dried milk powder in gravies, soups and sauces can also add extra protein. Try nutritional supplements or liquid meal replacements if recommended by your physician and healthcare team.
Food sources of vitamin C: Citrus fruits, strawberries, kiwi, bell peppers, Brussels sprouts, and broccoli.
Food sources of vitamin E: Almonds, sunflower seeds, peanuts, wheat germ and plant oils.
It is also common for the biochemical and metabolic response to surgery to affect appetite, often causing a reduction. Pain, discomfort, anesthesia, and medication can also have negative effects on appetite. Eating regularly balanced meals, including snacks, can help to ensure proper nutrition. If appetite is a concern, the following suggestions can help optimize nutritional intake, despite a decreased desire to eat:
-Eating small, more frequent, meals (5-6 times a day) instead of 3 large meals.
-Aiming to eat something at least every 2-3 hours.
-Keeping nutritious snacks nearby or with you if you travel.
-Having quick nutritious snacks available.
-Drinking fluids a half an hour before or after meals as some people find consuming beverages with meals can make them feel fuller.
-Being active, as medically appropriate. If approved by your physician, physical activity and exercise can help stimulate your appetite.
-Trying to make mealtime enjoyable. Invite friends or family over or play relaxing music.
How do you put it all together? Here is a sample meal plan for optimal recovery:
Breakfast: Add ½ cup berries and ¼ cup shaved almonds to hot or cold cereal
Snack: Orange and low fat* yogurt or cottage cheese.
Lunch: Roasted Turkey sandwich with lettuce, tomato, avocado on whole wheat or multigrain bread.
Snack: Peanut butter on whole wheat toast or pita.
Dinner: Chicken Stir fry sautéed in canola oil with ground or grated ginger, red, yellow, and green peppers served over brown rice.
Snack: Homemade fruit smoothie made with banana, strawberries mixed with low fat* milk or yogurt and a tablespoon of whey protein as needed.
*Non-fat dairy products may be substituted for patients on cholesterol or fat-restricted diets. Full fat or whole milk dairy products may be substituted for those seeking to add extra calories.
Reference:
Kudsk KA, Sacks GS. "Nutrition in the Care of the Patient with Surgery, Trauma, and Sepsis." Modern Nutrition in Health and Disease. Ed. Maurice Shils. New York: Lippincott Williams & Wilkins, 2010. 1414-1435.
~
Jessica A. lannotta, MS, RD, CSO, CDN & COO of Savor Health
Jessica is a registered dietitian and certified specialist in oncology nutrition (CSO). She studied nutrition at Cornell University and completed her dietetic internship at New York Presbyterian Weill Cornell Medical Center. She obtained her Master's degree through the University of Medicine and Dentistry of New Jersey. Jessica has worked in inpatient and outpatient oncology settings since 2001 in the North Shore-LIJ Health System.