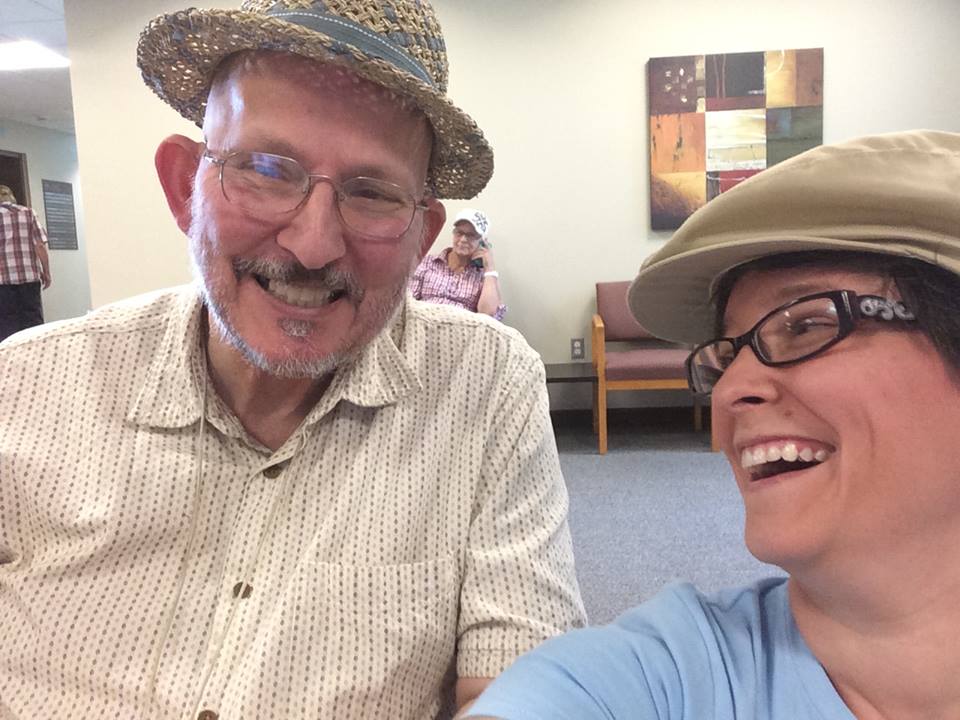 Just over two years ago, I was in the middle of one of the hardest caregiving journeys a person can go through…helping a father battle cancer.
Providing care, managing a house, organizing transportation, appointments, medications, groceries, and creating a healthy and happy environment is difficult enough for a person to manage for one family. I had to do it for two (for my own and for my parents).
I was stressed. I worried. I felt anxious. I had doubts. I was ill.
I joked (as a poor coping mechanism) that I've got 89 problems in my head, of which 77 of them are completely made up scenarios that I'm stressing about for no good reason. If I'm being honest, 85 problems are made up.
Joking aside, caregiver stress is real and almost always overlooked. Unaddressed anxiety often leads to more health issues: physically, psychologically, emotionally, socially, and spiritually.
The Family Caregiver Alliance reports that of the 44 million Americans who provide care for older adults and adults with disabilities, 1/3 are suffering from poor health themselves.
Does this relate?
If so, you have 15 million other fellow care providers who understand your hardship. The good news is you are not alone.
Why are family caregivers at such risk for declining health?
Speaking for myself and the many family caregivers (and some a few paid care staff), I feel the answer lies in being ill equipped. Don't blame yourself. Don't wrestle with guilt. Most of us didn't sign up for this role. Even fewer have had any medical or "real world" training before becoming caregivers.
We are literally thrown into this with the hope that we'll figure things out as we go. We want the answers. We want to provide the best possible care. But, how can we if we are not given the right tools, training or time?
Being ill equipped often leads to anxiety and worry. Anxiety brings along a pal known as control. Control and anxiety will hold the door open for doubt to come and live in your life. And doubt is not a good long-term companion!
Fast forward to now. My Dad bravely fought against brain cancer until his last breath in November of 2014. I am no longer a family caregiver. Yet, when I was asked by Seniorly Inc. to write a follow up post to my blog, "What do Dementia Carers Worry About, and Why Do We Hang Onto Guilt?" I found that I still had advice to share.
What can I possibly share with you that would offer help in such a difficult role? Well, I can share my mistakes with anxiety, and my growth from it.
I have journeyed alongside of you. I've been there and have the bumper sticker (3 times in fact). Anxiety and doubt affected my care. I had to turn my doubts away from vulnerability and into the right tools for care.
Sitting in church yesterday, knowing I had this article to share with you, my pastor spoke the words that you need to hear.
You will never be passionate about something you have doubt in!
How can you ever excel at whatever your purpose is in this life at the time (yes, even providing care) if you doubt it?! Let go of the anxiety and guilt. Build passion and purpose!
You can't have one foot on the dock, and one foot in the boat and sail effectively.
As caregivers, I challenge you to have a "doubt conversation" with someone you can trust. Seek out this friend, professional, family member, organization that can hold you accountable to your doubts; that can help you find the answers and solutions to your doubts or concerns.
Perhaps one of the first steps will be reading my past blog, What do Dementia Carers Worry About, and Why Do We Hang Onto Guilt? for a few tips. You can always connect with me, and learn how I transformed my doubts into a thriving and caring product for the everyday dementia and Alzheimer's carer, called Caregiver Cards.
Now, what steps will you take to resolve your doubts?