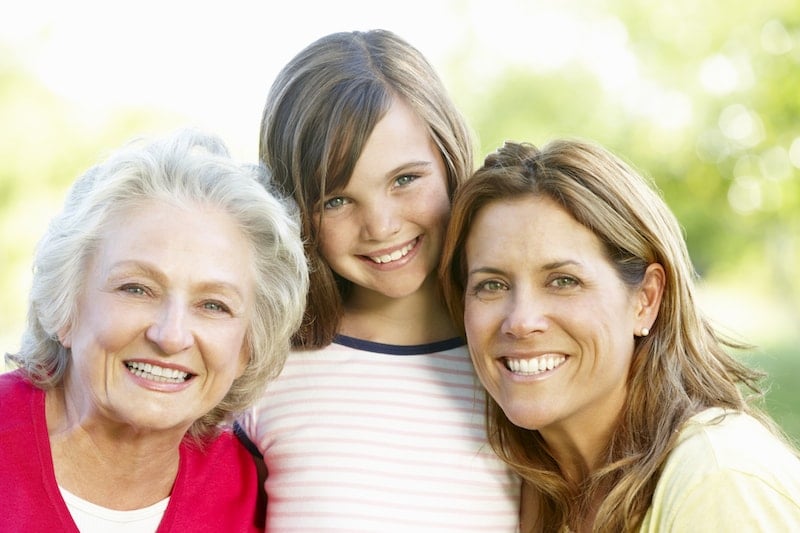 When aging parents move into senior housing communities, it can sometimes be difficult to stay in touch. Whether family members live in the same city or states away, there are some easy things adult children can do to stay close to their aging parents, benefitting multiple generations.
Send Pictures
In this digital age when it seems someone is taking a picture of something at every possible moment, there is also a shortage of actual photographs. Seniors love to show photos of their loved ones to one another, and if they are new to a senior housing community, showing off photos is a wonderful way to break the ice and meet new people.
So the next time you snap a selfie or take a great pic of the kids together, have a few printed and get them to your parents. (Be sure to write names and dates on the back in a marker with a broad, easy-to-read tip if your parents are much older and having a hard time reading or if they are living in a memory care community).
Schedule Calls and Visits
If you live in town, plan to visit on certain days each week or each month. If you're one of the many in our country who lives far away from family, schedule a weekly telephone call. If your parents know to expect a call from you every Tuesday, it will be a bright spot in the week. If your parents have a tablet and have internet access, Skype calls or FaceTime calls with your children have added meaning.
Write a Letter
Don't send an email or a text or tweet. Send an old-fashioned letter, written by hand. Seniors love to have something they can hold and read over and again. The feeling your parents will get of being involved in your life is worth the extra time.
Care Packages
Do you remember when you were young and in college or away at camp and you received a box of goodies in the mail from home? That box was the most amazing container of treasures you could imagine. This is the perfect opportunity to give your parents that feeling of excitement and anticipation.
When packing a care package for an aging parent, consider your parent's living arrangement. Is your parent in an assisted living facility or in an independent living community? Do they reside in a memory care community or a skilled nursing facility? Those answers will help you determine some of what to include in the package.
Include some practical items if your parents aren't as able to drive themselves as they once were. Be sure to include some favorite treats, and add a special item that you selected that made you think of your mother or father specifically. Include a note telling why you chose that item. If you have children in your household, have them write notes or draw pictures. Your parents' fridge door will soon be a gallery for that artwork.
Share a Meal
If you live close by, this is an easy one to accomplish. Call your parents and invite them to dinner at your home or a nearby restaurant of their choice. If you live far away, tap into your ability to order anything online. Choose a favorite meal or restaurant and place an order. Most will deliver. Or if your parents enjoy cooking as a hobby, select the ingredients for a traditional favorite meal on a cooking website and have those delivered to your parents with a note saying how you wish you could share it together.
Small gestures on your part can provide huge benefits for aging parents in senior housing communities. A little creativity can allow for new ways to bridge the gap between the miles, and keeping in contact strengthens familial bonds for multiple generations.
For more information on senior living and caregiving, visit the Seniorly Resource Center and search by topic or keyword.