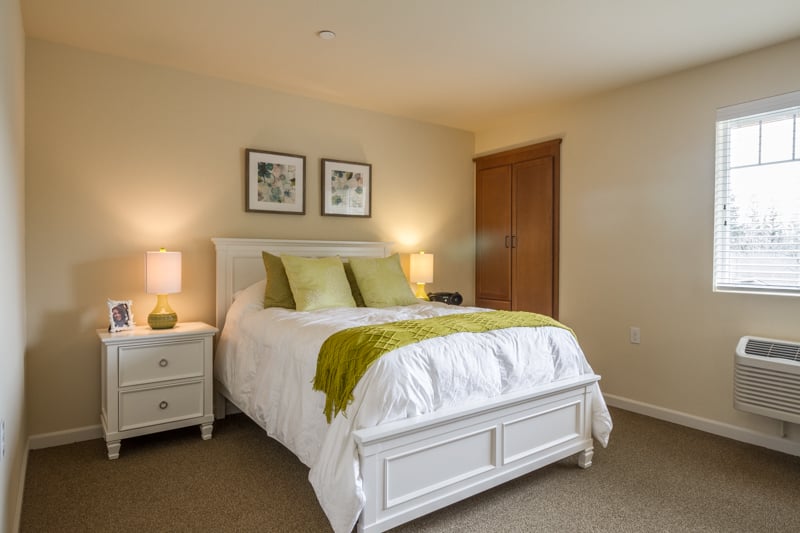 When someone is diagnosed with a chronic illness such as mesothelioma, everyday activities may become more difficult.
Mesothelioma is an aggressive, asbestos-related cancer that typically affects people over the age of 60. Typical treatment options include chemotherapy, radiation and surgery, all of which come along with side effects and longer recovery times. During these times, it may be more challenging for mesothelioma patients to complete household tasks or daily chores.
No one likes to admit they cannot do something. For many people, independence is important to them, which makes it difficult when daily tasks become too difficult to manage alone. That's when patients and family members can look to alternative solutions such as assisted living facilities.
Benefits of Assisted Living for Seniors with Mesothelioma
Assisted living facilities are communities that offer additional personal care services for patients. At these types of facilities, care is highly personalized to the needs of each patient. This allows patients to ask for additional help when needed, yet still maintain a level of independence and control.
Elimination of House Chores and Yardwork
When a patient moves into an assisted living facility, he or she is no longer required to maintain the area around them. While they are more than welcome to furnish and decorate their room in any way they like, the cleaning responsibilities are left to staff members. This allows patients to focus on the things that matter most to them: Spending time with loved ones, making new friends and fighting mesothelioma.
Improved Quality Time with Family and Friends
In many cases, a family member may step up to become a primary caregiver for their loved one recently diagnosed with mesothelioma. While honorable, caregiving for a loved one is difficult and may cause added stress.
If it becomes too difficult, family members may turn to assisted living. In this situation, it's not uncommon for patients and family members to grow closer as time together is not spent doing less enjoyable activities, but rather focusing on making memories and sharing stories.
Stronger Support System
A mesothelioma diagnosis is scary. Often paired with a less-than-optimal cancer prognosis, patients may experience fear, anxiety and depression. To overcome these feelings, it is good for patients to spend time with others and make new friends. This is much easier in an assisted living facility as people live in a close proximity. In addition, the team of nurses, physicians, social workers and activity coordinators can help patients get to know others and feel more stability in their new home.
There is never an easy time to move someone away from their home to a new place, but understanding the many benefits can make the decision easier. In addition, assisted living facilities help patients maintain accessibility, dignity and independence — all things especially important when entering later years in life.
While an assisted living may not be for everybody, it can make life much easier for mesothelioma patients.
~
The Mesothelioma Center at Asbestos.com is a patient advocacy group that helps the victims of asbestos exposure. Our organization works with individuals and their families to help them find local doctors, caregivers, treatment centers and support groups.