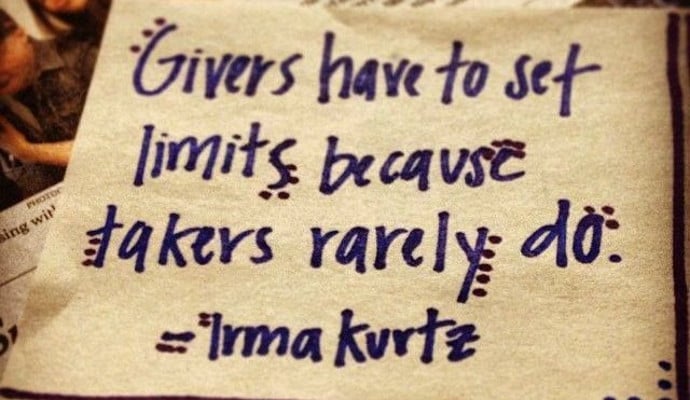 Caregivers care. It's part of who you are and is an amazing quality to have. But your caring nature can also cause you to regularly take on too much. That can lead to stress, exhaustion, and poor health.
Doing too much for others can happen because it's challenging to say no – it feels unnatural and causes guilt. But it also takes up time and energy that you could use to care for yourself.
Find out why it's so hard to say no and why boundaries (limits) are critical for caregivers. And get 5 useful tips to help you say no and set healthy boundaries.
Get 5 tips that help you set healthy limits on caregiving at DailyCaring >

Are you taking care of an aging parent or spouse? Visit DailyCaring.com for free, practical caregiving tips and resources. Sign up for brief daily emails to get solutions for real-life challenges…right in your inbox!