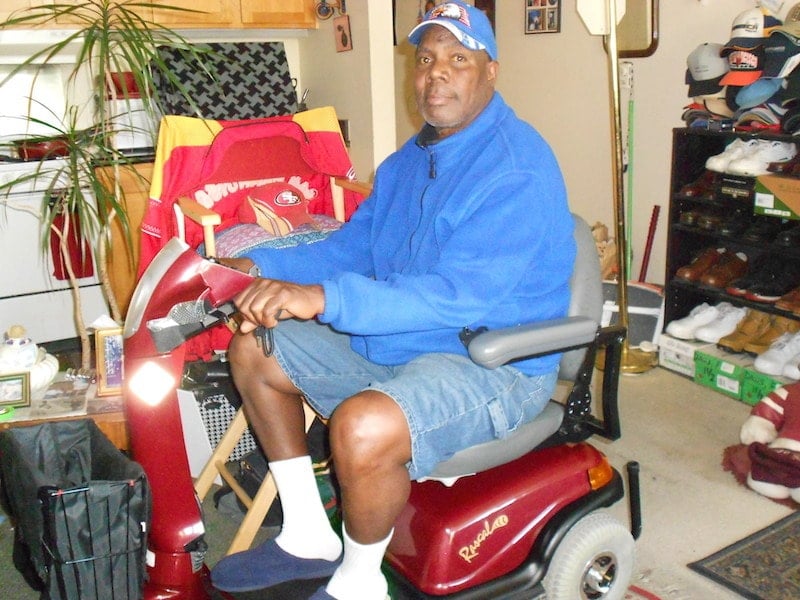 By Rachel Anderson, Marketing & Communications Manager for Ability Tools
Do you live in California?
Is there a task that you would like to accomplish that poses a challenge to you? Perhaps there is something new that you have always wanted to try, or something that you would like to learn more about. Or, is there something you used to be able to do that you can't do as easily anymore? Ability Tools may be able to help!
Ability Tools, formerly the AT Network, is California's Assistive Technology Act Program. We provide a variety of services for Californians of all ages by connecting people to assistive technology (AT) devices, tools and services.
What is assistive technology (AT)?
AT is any object, device or tool used to make life easier. Specifically, Assistive Technology is any device, gadget, hardware or software used by a person with a disability to do things for themselves that might otherwise be difficult or impossible to do because of their disability.
What can AT do for me?
Assistive Technology helps people live, work, learn and play as independently as possible. AT includes low-tech items like a reacher/grabber or a magnifying glass or high-tech computer equipment including apps or systems that allow you to control your computer with your eyes.
Ability Tools loans out and gives away all kinds of AT equipment for free. We have Device Lending Libraries throughout the state where Californians can borrow items like tablets, laptops, ramps, magnifiers, assistive listening devices, and communication devices, as well as many giveaway items such as walkers, commodes, and wheelchairs.
Ability Tools offers AT for many seniors too, allowing them to maintain their independence. For example, AT may help many individuals like Fred Davis of San Leandro, CA. Fred is a 58 year old veteran who was having an increasingly difficult time walking around, but wanted to maintain his active lifestyle. He didn't want to injure himself, but really needed to be able to go to the grocery store and do other errands in his community.
As these tasks became more difficult for him, Fred searched for mobility aid options like a scooter, but soon found out that scooters were out of his price range. To make matters worse, unfortunately Fred did lose his footing one day and suffered a nasty spill, breaking his two front teeth in the process.
Fortunately though, he then reached out to CRIL, one of Ability Tools partners, and was able to secure a refurbished scooter for free. Our Reuse program in Contra Costa County worked with CRIL in Hayward to repair a donated scooter that had come. They put in brand new batteries, cleaned it up and gave it to Fred for free to use until he could save up for his own. Now Fred can continue to run his errands without the fear of falling again.
Check out our AT Exchange to see if there are any items for you! Contact us if you have any questions about AT at info@abilitytools.org.