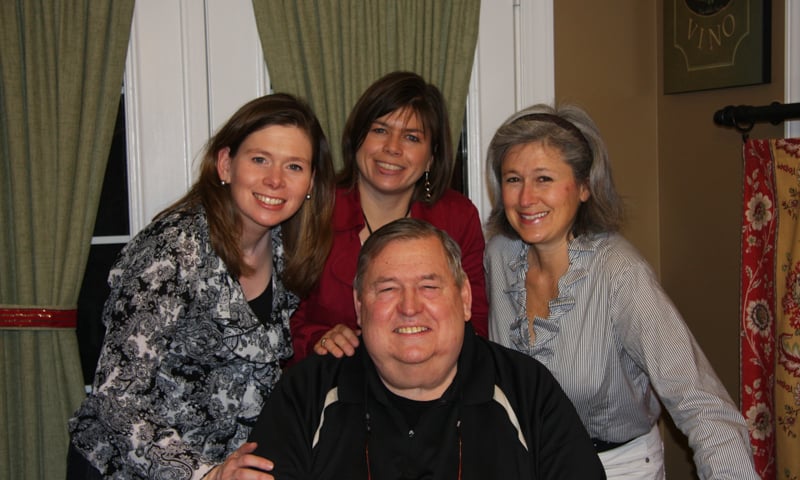 November is National Family Caregivers month. The month-long observance, organized by the Caregiver Action Network, highlights that the first rule of taking care of others is to take care of yourself. Caregiving can be a rewarding experience, but it is also physically and emotionally demanding. The stress of dealing with caregiving responsibilities leads to a higher risk of health issues among millions of family caregivers.
The organization estimates that 43.5 million Americans provide some kind of unpaid care to an adult or child, with numbers growing each year. They also estimate that family caregivers provide $375 billion of uncompensated care each year.
One out of five family caregivers admit they have sacrificed their own physical health while caring for a loved one. Due to stress, family caregivers have a disproportionate number of health and emotional problems. They are twice as likely to suffer depression and are at increased risk of many other chronic conditions.
Yet there are ways to manage that stress, says Robert Kane, M.D., the former director of the Center on Aging at the University of Minnesota and author of It Shouldn't Be This Way: The Failure of Long-Term Care and The Good Caregiver.
How can you manage such stress? Kane offers these tips:
Talk to each other.
Discuss what caregiving means to your individual family. Who will provide most of the care and how will other family members be supportive? Who is best at being organized and vigilant to your loved one's needs? Create a plan that works for your family, taking into account your finances and your values.
Become a quick study.
People rarely prepare in advance for caregiving, says Kane, so learn along the way by taking advantage of appropriate resources, such as national caregiving organizations, local area agencies on aging, and other professionals in the industry. Also, rely on other caregivers who have "been there, done that" to provide valuable tips.
Let go of the idea of perfection.
Accepting a new reality will help to reduce stress. For example, while Kane and his sister were caring for their aging mother, his sister was bothered by the fact that their mother, who had always been very stylish, was now living in easy-to-wash tracksuits. "Caregiving means letting go of little things," Kane says. "It's a marathon, not a sprint."
Don't be a critic.
If you're not the one providing the majority of care, find something useful to do other than griping and criticizing. This is the time to take on tasks (particularly those you thought you could do better) to learn how truly difficult caregiving can be.
Overall, the biggest mistake caregiving families make, Kane says, is not asking for help. "There is no magic pill for reducing stress," he says, "but asking for and accepting help goes a long way toward managing it."
~
CaringBridge is a global nonprofit social network dedicated to helping family and friends communicate with and support loved ones during a health journey through the use of free personal websites. Their mission is to amplify the love, hope and compassion in the world, making each health journey easier. Sixty-five percent of the sites on CaringBridge are started for a patient by a family caregiver. Nearly 90 percent of all funding comes from individual donors. Since its founding in 1997 by Sona Mehring, more than 600,000 CaringBridge websites have been created. Combined, they have received more than two billion visits. For more information, visit www.CaringBridge.org.