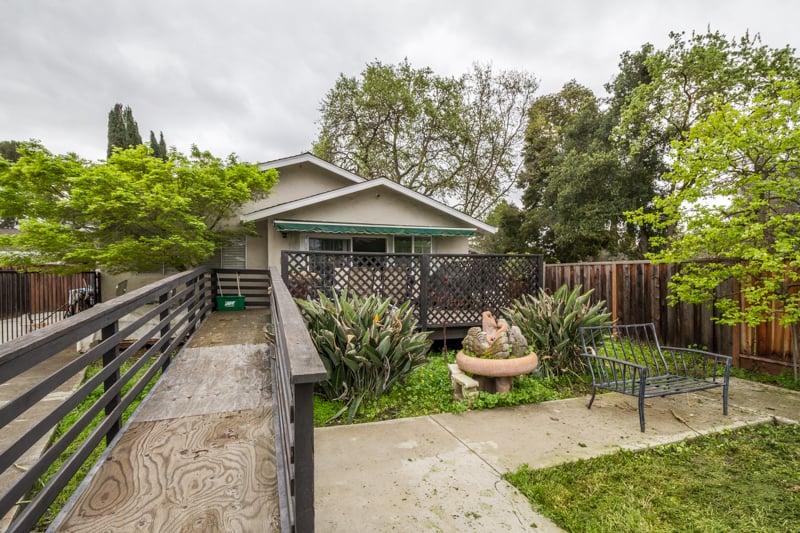 Senior living communities such as assisted living facilities or memory care communities are considered Residential Care Facilities for the Elderly as defined by the State of California. These types of communities are regulated by state laws in order to best protect the residents.
Residential Care Facilities for the Elderly (RCFEs) fall under the California Department of Social Services (DSS) for legislation and regulation.
As defined by DSS, RCFE communities provide care, supervision and assistance with activities of daily living or ADLs. These ADLs may include bathing, feeding themselves or grooming.
Residential facilities may assist individuals 60 years of age or older or people less than 60 years of age who have specific needs. These communities may range in size greatly. They are allowed by DSS to have six or fewer beds to more than 100 beds. Because of the wide range in size - along with the ranging features they offer – it is important to be selective in how you choose an RCFE.
DSS Licensing and Evaluations
The Department of Social Services issues licenses to facilities that will be caring for individuals meeting the above descriptions. They also do periodic evaluations (at least once every five years) to make sure that the communities meet the requirements set in place to ensure the safety of the residents.
Each local district licensing office has a file on every facility in its district. As a consumer, you have the right to view the public file upon request. Items you should expect to see in the public file include:
the most recent inspection report

any complaints a facility has received within the last two to three years

the facility's Plan of Operation

the waiver application and/or approval for hospice care

any Advisory Notes regarding the facility.
Advisory Notes are not violations, and they are not considered as citations. They are merely notes made regarding the overall handling and management of the community.
Complaints may be filed by anyone – a resident, a resident's family member or friend, or by a staff member. When reviewing a public file, be particularly aware of any complaints that allege abuse of patients or those that suggest any violations of resident rights. Check to see if there is a pattern of any one of more similar complaint.
When complaints are made, DSS makes an initial review and an onsite review is made within 10 days of receipt of the complaint.
Uncovering Violations
If you discover in your review that one or more of the communities you are considering has a violation, you need to know the type of violation and what that really means. There are three types of violations, each with differing degrees of concern.
Type A – These are violations which, if not corrected, will prove a direct risk to the residents.

Type B – These violations could become a risk to residents if not corrected.

Type C – These are violations not regarding patient care and which show a substantial compliance with regulations.
On the whole, you are looking for a community that shows an overall 'substantial compliance,' which is an absence of any deficiency.
Type A violations are the most significant. These violations often include health care, mental care, and the distribution of proper medication to residents. Violations are also issued when proper screening of personnel has not been followed and individuals with criminal records are found to have been hired.
Again, when reviewing the public file for a community you are considering, bear in mind that one violation of this nature might be a simple mistake. You are looking for patterns that indicate unhealthy trends.
Do Your Own Evaluations
Once you have reviewed the public files of your top choices and are ready to make a personal visit, you should have a checklist of items to be looking for as you tour the facility.
Meet the administration and ask to meet a current resident if possible. Plan at least one visit at a mealtime. Visit more than once, at various times of day to see how different staffing shifts relate to the residents.
California Advocates for Nursing Home Reform has put together a checklist for consumers to use when visiting senior living communities. Print a copy for each community that you visit and use it to compare and contrast each community. Add on additional checklist items that are specific and unique to you and your family. Pair this checklist information with what you already know from reviewing the public file regarding any possible violations, and you'll be well on your way toward making a decision about which senior living community will best suit your needs.
For more information regarding residential care facilities that meet your family's needs, visit Seniorly. Or call us at (415) 570-4370 to schedule a free care consultation with our gerontologist! Click here to learn more about assisted living.