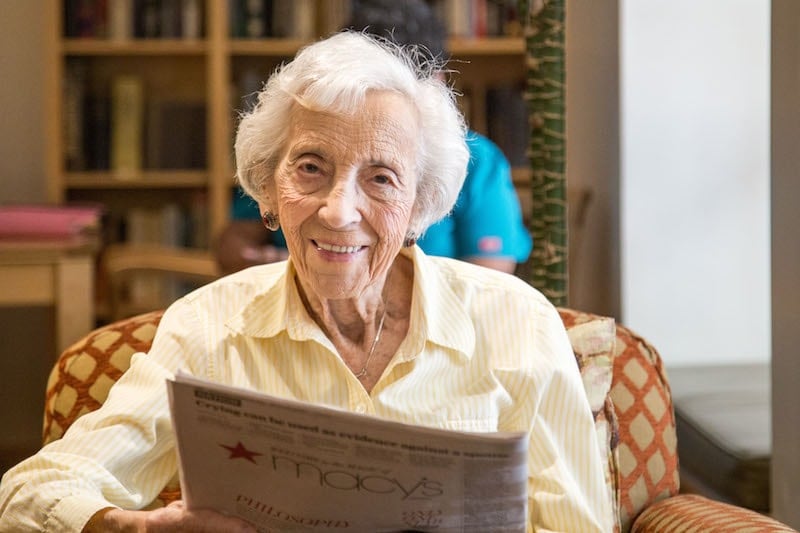 The holiday season is a time when families come together. It is also a time when family caregivers often realize that their aging loved ones need more support.
Support can come in many forms. Social support is an important factor in physical and mental wellness. It can be a mechanism to provide a buffer against stress, especially during the holidays. Most people think of the holidays are a happy time, but that happiness can often be bittersweet for older adults. The can feel isolated and alone because the holidays may highlight the losses they have experienced in their lives such as the death of a spouse, the deaths of other relatives or loved ones, deteriorating health, or changes in their environment.
Emotional and practical support are the two best ways to support your parents, grandparents, or loved ones this holiday season. Emotional support includes spending time with them and expressing your love and concern. This assures your loved one that they matter and belong. Practical support focus on the daily tasks associated with living and the holidays, especially some of the holiday obligations. This is a way to keep them included in all the holiday fun and help them feel needed.
Support might also mean paid support. Senior living professionals often call the weeks after the holidays the "busy season" because so often families realize the need for support. Assisted living and In-Home Care offer non-medical supportive services to your aging loved ones. To search for assisted living communities or in-home care click here to get started.
In the meantime, we've put together a list of suggestions to provide emotional and practical support during the holidays:
Spend more time listening to your aging loved ones speak, even if what they have to say is sad or negative.

Be engaged and really listen. Don't interrupt or rush in to fill silences no matter how uncomfortable or long they may be.

Listening doesn't equal giving advice. You don't have to solve all problems or give advice unless they ask for it.

Involve them in your celebration in meaningful ways. If they can prep vegetables sitting down, bring a cutting board and knife to the table. Or maybe they can untangle lights or sort decorations. If that's too much for them, ask their opinions about where to place decorations and share stories about where the decorations came from ("I remember making this in the sixth grade!") and past holidays ("Remember when the cat took a nap in the basket of warm dinner rolls?").

Get them more involved with your children or grandchildren.

Take out your iphone and how them family videos, photos, and more.

Help them write holiday cards to their friends.

Take a drive to look at holiday lights with some of their favorite music playing on the radio.
Take them shopping for gifts to give. A well planned shopping day can be both practical and fun. Incorporate lunch at a favorite place or plan shopping around a holiday concert.

If that's too much for them, help them shop online.

Help them wrap gifts and write notes to the gift recipients.

Provide transportation to parties, church services, and other holiday events they might otherwise miss.

If you live far away, have a virtual holiday party using Skype or Google Chat.

If your parents are hosting a holiday party, offer to do the shopping, help with cleaning, or bring a dessert or decorations.

If you are hosting, offer transportation, ask them to bring or do something, and include some of their favorite holiday traditions.
Just remember you do not need to do any of this alone. There are hundreds of support groups for family caregivers and thousands of professionals who work each day to care for your loved ones.