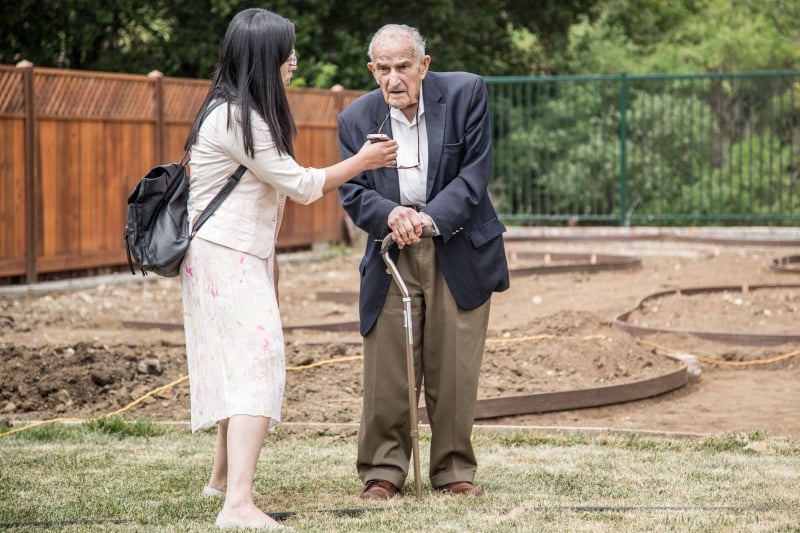 Joint replacement surgery is a serious medical treatment that can help seniors with pain and difficulty walking find their stride again. Seniors who utilize a short-term respite stay in senior housing prior to joint replacement surgery may find that they are better prepared and more likely to recover quickly and safely once they return home. The Peerwell team provides a helpful smartphone application that can help seniors prepare for surgery during their short-term stay prior to surgery.
The benefits of a short-term respite stay in senior housing are numerous. For seniors who experience a lot of joint pain prior to surgery, senior housing communities offer trained caregivers to assist with everything from bathing, dressing, and transfers to medication management. The Peerwell PreHab app also includes nutrition and fitness advice, teaches pain management skills, and offers wellbeing support for those who would like to be more independent. To register, you need a smartphone or tablet, a registration code from the PeerWell team, and a Wifi connection to get started.
Free Wifi is generally included when seniors move into a community for a short-term stay. Senior housing communities also take care of everything from laundry and housekeeping to daily meals and activities. So the respite stay will feel like a nice break for seniors and family caregivers alike.
A short-term stay in senior housing prior to surgery can also provide time for the family to modify the home to reduce fall risks. Those recovering from surgery will initially have a hard time getting around. Prior to the patient returning home, it's wise to remove any loose carpets or electrical cords from the home, as well as modify the bathroom with grab bars and non-slip walk-in tubs for added support. Respite stays offer a safe and comfortable environment for seniors to enjoy while the home undergoes these important safety modifications.
Communities offering short-term respite stays generally provide transportation for residents to get to and from medical appointments. So your family can stay up-to-date on doctors visits prior to surgery without the added hassle of having to drive. In some cases, a community staff member will even accompany the senior to appointments when a family caregiver cannot be around.
Joint replacement surgery can be tough on the whole family, and a short-term stay in senior housing may help everyone prepare for a more efficient and safe recovery. The Peerwell Team offers great advice and tips for surgery preparation that seniors can utilize during their short-term respite stays.

For more information on joint replacement recovery and assistive technology that can help, visit Peerwell.co >>>>
To find short-term senior housing for an aging loved one who is going into or recovering from joint replacement surgery, call the Seniorly experts at (415) 570-4370.