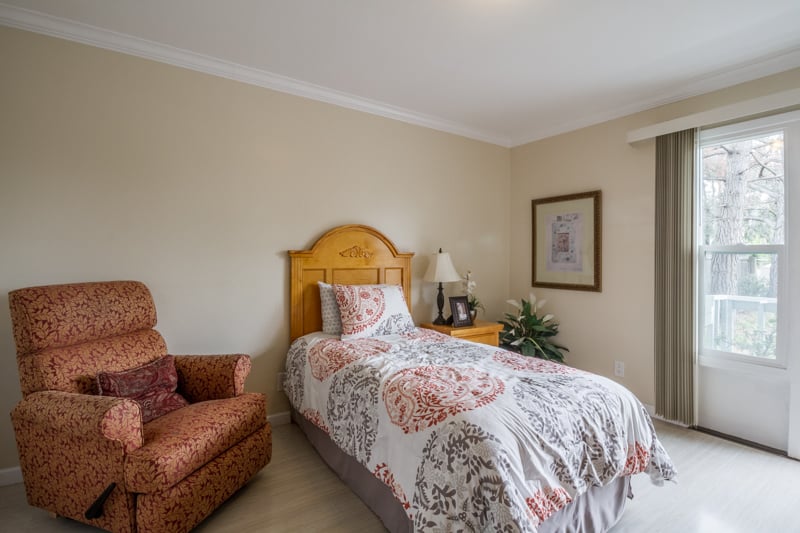 The move to a senior housing community can be emotional for both seniors and caretakers. But how do you really know when someone you love is ready to move from independent living to a senior community? Here are some of the signs to look for when you're considering making the transition.
Health Worries
Are chronic health conditions worsening and making it harder for your loved one to live independently? Health conditions like COPD, congestive heart failure, dementia, or a lack of mobility can make living alone more difficult and frightening. As the need for help increases, a senior housing community can ease the hardship on both seniors and caregivers.
Accidents
Are frequent falls and close calls occurring? Who responds when it happens and how long does it take? Are you aware of "fender benders" or even worse, accidents where your loved one or someone else was injured?
At a senior housing community, seniors and caregivers can rest assured help is always close by if an emergency happens. And because many communities offer rides to the store and other outings, most residents find they don't have the need for a car and can get out more easily.
Weight Loss and Frailty
It doesn't have to be a specific health condition that makes someone a good candidate for a senior housing community. If you're noticing significant weight loss, weight gain or more overall frailty in your loved one, it could be time for a move to a safer environment.
Overall Changes in Appearance
Changes in appearance can also be a sign. Is your loved one still bathing and showering? Are their clothes looking worn? Do they seem to have lost the desire to take care of themselves? These are all signs that a transition to a senior housing community could be a wise move.
Social Signs
Is your loved one keeping up social connections with friends and family? Are they still going to lunch or meeting their bridge group? Are they continuing with activities and interests like knitting and reading?
Do they spend days without leaving the house?
Isolation can often be associated with depression. If a senior is afraid to drive they may just decide to cut out activity and any kind of social life.
Although some seniors have a fear of being "locked away" in a senior housing community, the opposite is true. They will be most likely find companionship, activities to take part in, as well as a feeling of community.
Unpaid Bills
Is there unopened mail in the home? Are scattered piles of paperwork lying around, not filed or organized? Are magazines being read or just stacking up? These may be signs that bills are not being paid and finances are at risk.
If this is the case, your loved may be experiencing a form of cognitive trouble or even dementia. This is a good time to have them evaluated by their physician. It is also a sign that they may need to give up some of their financial control. Also be aware, this is when seniors are most vulnerable to online and telephone scams.
Signs in Environment
Is there suddenly a lot of clutter in their living space? Is the house being kept and housekeeping being done regularly? Is the refrigerator full of fresh food or has everything expired?
Also pay attention to any sign of fire danger like burned stove knobs and singed pots and pans. Accidental fire is especially dangerous for older adults.
These are just a few of the indicators that you and your loved one may benefit by looking into a senior housing community. For more information, visit our Resource Center.