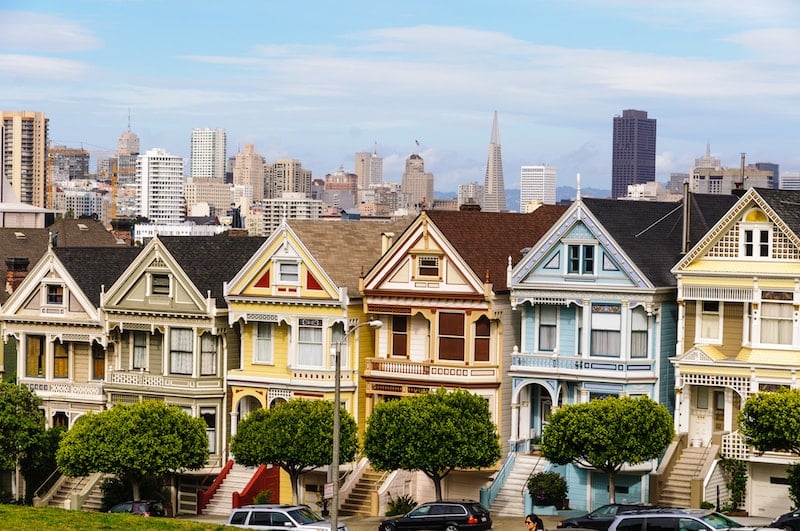 So, you're looking for Assisted Living in San Francisco.
The good news is that there are more than 85 properties in the city, from small homes to large 100+ apartment buildings. The bad news is that they are expensive. I mean really expensive. Pricing rarely starts below $3,500 and can go over $10,000 per month in some cases.
Let's start, however, with the basics. Assisted living communities are residential properties that deliver non-medical care focused on Activities of Daily Living and/or memory support. They are licensed by the State of California's Department of Social Services Community Care Licensing ("CCL"). This agency is responsible for ensuring these communities are safe and secure. CCL's database lists 86 licensed communities in San Francisco. There are four types of properties offer these assisted living services in San Francisco: Board and Care Home, Assisted Living, Memory Care, and Continuing Care Retirement Communities.
Board and Care Homes are single family homes spread throughout the city primarily in the Richmond, Sunset, and Mission district. Pros: They are usually more budget friendly, have an intimate setting, and have higher staff to resident ratios (industry average 1:6). Cons: They do not have amenities, much socialization opportunities, or fine dining services.
Assisted Living Communities are purpose built properties often appearing to be a large apartment complex from the outside. These communities are also spread throughout the city in neighborhoods like Pacific Heights, the Richmond, the Sunset, the Haight, and Hayes Valley. Pros: They have many amenities, robust social programing and therapies, and typically offer better dining experiences. Cons: They are expensive and often have lower staff to resident ratios (industry average 1:16).
Memory Care Communities are either purpose built properties or wings within Assisted Living communities. In San Francisco most large Assisted Living communities have Memory Care wings which offer 20-30 private and shared rooms to seniors. Pros: They typically have staff training in Alzheimer's and dementia caregiving, and have higher staff to resident ratios (sometimes as low as 1:5). Cons: They are very expensive and not all "training" is equal.
Continuing Care Retirement Communities (CCRCs or LifeCare) communities are purpose built properties meant to care for seniors when they are more independent. The concept was created to enable a new way to "age in place". These properties have different living options that support seniors at a healthier stage all the way through very high levels of care (including medical needs). There are three CCRCs in San Francisco: The Heritage in the Marina (Marina District), The Sequoias (Pacific Heights District), and the San Francisco Towers (Pacific Heights/ Van Ness District). Pros: They offer a new "age in place" solution. Cons: They are very expensive with initial buy-in fees in the hundreds of thousands to millions of dollars.
As I said, the good news is that there are a lot of options out there. The challenging part is finding a community within your budget and/or making a decision on the type of community that best fits your needs. I'll write another article on finding communities within your budget, but the two most effective options are to expand your search radius and/or consider a shared room in one of these communities. In terms figuring out what type of community works for you, the best way to experience it is to take tours. In fact, most families tour 3-5 properties before making a decision. You can always try a community temporarily through short-term stays (typically 2-4 weeks).
So there you have it. Everything you need to get started with your search process for Assisted Living in San Francisco. I know that making these decisions can be tough. Especially when you are looking for a parent. Rest assured that many of these properties are a far cry away from the modern connotation of nursing homes. From Art Deco buildings to holistic approaches to senior care, the modern Assisted Living community has a lot to offer. Give it a chance. To learn more about Assisted Living in San Francisco, check out Seniorly.com.
About the author:
Arthur is a 3rd generation senior housing operator and developer, and an MBA from the UC Berkeley-Haas School of Business. He lives in San Francisco with his wife and has two young boys. Arthur is the founder and CEO of Seniorly. Seniorly has received wide recognition for its innovative approach to helping families find senior care & housing, and has been featured in: Huffington Post, Mashable, KQED, San Francisco Chronicle, San Diego Tribune, and Silicon Valley Mercury News.