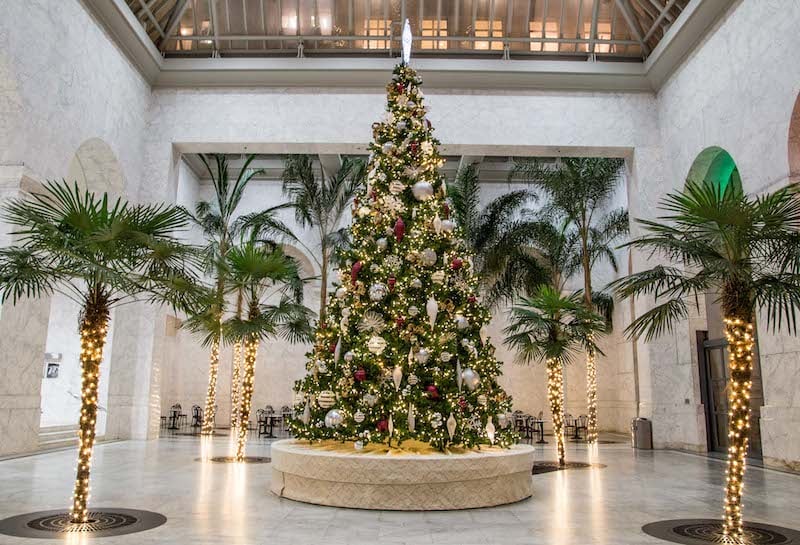 The holiday season can be a wonderful time of year. But as we age, it can quickly become a time of isolation and sadness.
Today's assisted living communities, retirement communities and nursing homes offer all kinds of ways to help families stay connected to their aging parents, grandparents and loved ones during the holidays. And that's great because as we age, social interaction and connection becomes even more important.
Be creative
Depending on the community you or your loved one is a part of, activities can range anywhere from crafts to special luncheons and entertainment for the whole family.
Here are just a few examples. If you feel your community would benefit from some of these holiday activity ideas, you might consider suggesting them to the director or social calendar manager. Most of today's retirement communities welcome input from residents and families.
Holiday hat luncheon
Have an arts and crafts session before hand and decorate hats with a holiday motif. Sparkles, baubles and all kinds of colorful felt pens will do the trick. Residents can invite kids and grandkids over for the fun. Then everyone can wear their special creations to a lunch in the dining room with special festive food like popcorn balls and holiday cookies. You can even have a contest for best, most original and ugliest hat after lunch.
Sing along
Get a local choir or children's singing group to come to your community and lead a sing along of favorite holiday tunes. Local schools and churches are often thrilled to stop by and entertain elders around this time of year.
Holiday movie night
Get together and watch the classics. Miracle on 34th Street, White Christmas and Elf are great options for getting everyone in the holiday spirit. The kids will love seeing some timeless classics and your loved ones will be reminded of beautiful memories from holidays past.
Decorate their room
Have the whole family come in to decorate your loved one's room for the holidays. Get the kids involved ahead of time by having a crafts day and making homemade displays for the room. They can make holiday frames for picture displays with just some Popsicle sticks, markers, glue, and glitter. This is a perfect way to spend some quality time with your loved ones and stimulate their creative sight. And the best part is that they'll have all those beautiful homemade souvenirs to hold on to.
Make a holiday scrapbook
Making a holiday scrapbook is a wonderful way to spend time together while sharing memories. Get together with family ahead of time and pool some old holiday photos from years' past. Copy them in a color printer, then pick up some scrapbooks, construction paper and embellishments. The entire family can participate, with each person working on an individual page. Call the community ahead of time to see if you can reserve a room for crafting purposes. Otherwise, the family can bring a card table and set up a crafting corner in the elder's room. Check out Pinterest for some great holiday scrapbooking ideas.
Cookie baking and decorating party
If your loved one has their own apartment with a kitchen, consider bringing over all the fixings for a cookie baking party. If not, simply bake the cookies ahead of time and bring in some frosting and decorations.
Nothing gets a family together faster than holiday cookie decorating. Choose a favorite family recipe or bring in a new one and start a fun tradition.
If you have a loved one unable to travel to your home this holiday season, these suggestions offer a way to bring the party to the assisted living community.
For more ideas on how you or a loved one can avoid isolation during the holiday season, check out this article on Seniorly.

For the most up-to-date information on retirement communities, nursing homes and elder care, trust Seniorly for the most current information.