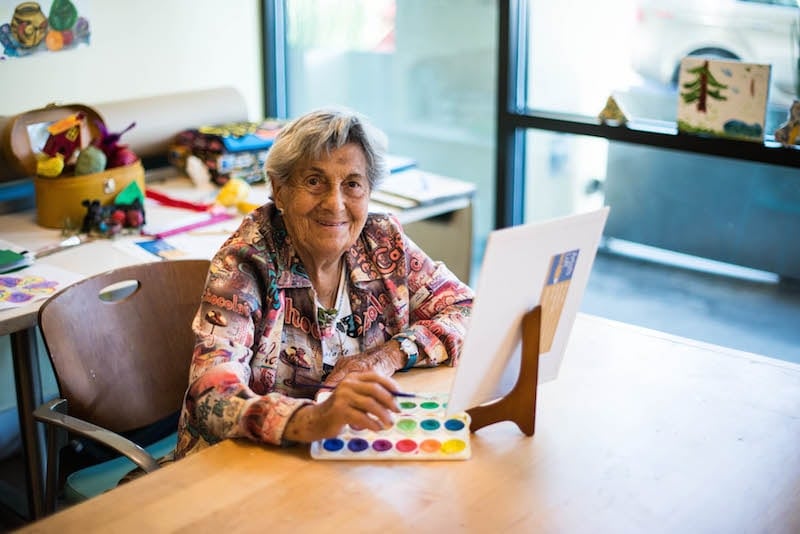 A guide on assisted living written by a 3rd generation senior housing operator and founder of Seniorly.com, a marketplace for senior living.
Finding assisted living can be a difficult process. From understanding the different levels of care to financial planning to the actual search itself, the search for assisted living can make your head spin. Luckily, there are many resources and professionals to help you and your family through the process.
Let's start with the basics. Assisted living most commonly refers to residential care services, offered in a home or larger community, that provide 24-hour non-medical assistance. The most common assistance is with Activities of Daily Living, or ADLs. ADLs include personal care services like assistance with bathing and dressing. It also includes meals, housekeeping, and supervision. Most assisted living communities also provide medication management and transportation to medical appointments.
Assisted living communities come in various sizes from 4-bedroom homes to 250+ units senior campuses. It is typically private pay with monthly pricing ranging from $2,000 to $12,000. The national median rate of assisted living, according to Genworth's 2016 cost of care survey, is $3,628. Many people confuse assisted living with nursing homes. While some use the terms interchangeably, nursing homes typically refer to senior communities that deliver medical care, while assisted living communities offer supportive non-medical care.
Assisted living is regulated at a state level. Every state has an agency (usually Health or Social Services) that licenses and oversees these communities. These assisted living state licensing agencies inspect properties and have publically available files on all communities. Some states even have inspection reports online for public view.
Assisted living has gone through many changes from its rise in popularity in the 1980s. Since assisted living focuses on non-medical services it typically has been viewed as a more hospitality industry. In recent years rising acuity levels in assisted living communities has shifted it to a combination of hospitality and healthcare industry. The rise is services for residents with Alzheimer's and other Dementia related illnesses has also been on the rise. From a consumer view, part of the search process is figuring out the best fit for you. Is it a more independent community vs. a community that offers higher levels of care.

The most common searcher of assisted living is the adult daughter. There are many resources available including geriatric care managers, realtors with special senior living designations, estate planners, and an online marketplaces for senior living. The search process typically lasts more than 2 months, and the average length of stay is 22 months.