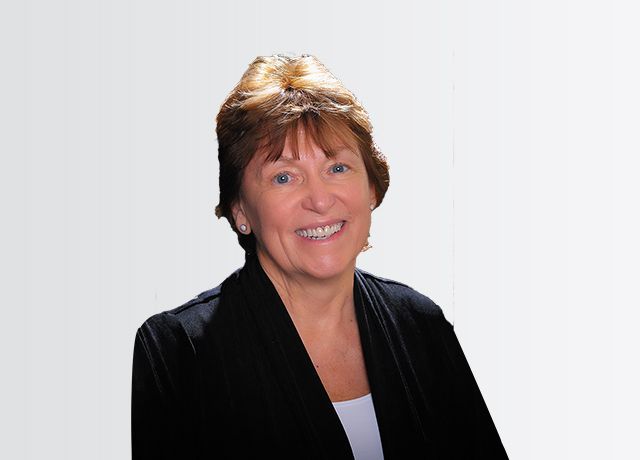 Pat Donnelly has more than 2 years of experience helping families find independent living, assisted living, and memory care options. She has more than 20 years of business development management experience in the healthcare industry, and brings a unique skillset for senior living placement.
Pat Donnelly
4.9
(7 reviews)
---
Company:
Assisted Living Locators
Pat's Cities:
Beverly, NJ, Hainesport, NJ, Lumberton, NJ, Maple Shade, NJ, Marlton, NJ, Medford, NJ, Moorestown, NJ, Mount Laurel, NJ, Palmyra, NJ, Riverside, NJ, Riverton, NJ, Willingboro, NJ, Audubon, NJ, Barrington, NJ, Bellmawr, NJ, Berlin, NJ, Blackwood, NJ, Camden, NJ, Cherry Hill, NJ, Clementon, NJ, Collingswood, NJ, Gibbsboro, NJ, Glendora, NJ, Gloucester City, NJ, Haddon Heights, NJ, Haddonfield, NJ, Lawnside, NJ, Magnolia, NJ, Merchantville, NJ, Mount Ephraim, NJ, Oaklyn, NJ, Pennsauken, NJ, Runnemede, NJ, Sicklerville, NJ, Somerdale, NJ, Stratford, NJ, Voorhees, NJ, West Berlin, NJ, Bridgeport, NJ, Clarksboro, NJ, Gibbstown, NJ, Glassboro, NJ, Grenloch, NJ, Mantua, NJ, Mickleton, NJ, Mount Royal, NJ, Mullica Hill, NJ, National Park, NJ, Paulsboro, NJ, Pitman, NJ, Sewell, NJ, Swedesboro, NJ, Thorofare, NJ, Wenonah, NJ, Westville, NJ, Woodbury, NJ, Woodbury Heights, NJ, Pedricktown, NJ, Penns Grove, NJ, Pennsville, NJ, Salem, NJ, Woodstown, NJ
Pat's Business Address:
P.O. Box 4747-1175 Marlkress Road, Cherry Hill, 08034, NJ
---
Education
---
Immaculata University
Bachelor of Arts (BA), English
More About Pat
Patricia Donnelly is Director of the Assisted Living Locators Greater Cherry Hill franchise in Southern New Jersey – serving Burlington, Camden, and Gloucester counties. Pat grew up in Cherry Hill and has extensive knowledge of the South Jersey area. She has more than 20 years of business development management experience in the health care industry-leading teams in developing creative strategies and solutions to meet client needs. As a trained Eldercare Advisor, Pat assists families locate assisted living and memory care communities, housing options and care services that meet their geographic, financial and clinical needs and preferences. She has a network of fully vetted assisted living solutions and services that share one common characteristic – excellence in care. Pat strives to provide high quality, personal and compassionate service to help families manage this challenging life-transition they are facing. Pat Donnelly partnered with Seniorly in 2019.
This page was updated on Jun 24, 2022
---
Assisted Living Communities in Cherry Hill, NJ
Yardley Commons
209 Laurel Rd, Voorhees, NJ 08043
Independent Living
Located in the heart of Voorhees, New Jersey, Yardley Commons retirement community sits in a quiet suburb just 30 minutes from downtown Philadelphia. Situated on a main road, residents at this independent living facility have direct access to all conveniences this town has to offer. Across the street, explore the mixture of shopping, dining and entertainment at the Voorhees Town Center, now consid...
Brookdale Westampton
480 W Woodlane Road, Mount Holly, NJ 08060
Assisted Living . Memory Care
Brookdale Westampton is a senior living community, located near Philadelphia, in the town of Westhampton, NJ, that specializes in memory care. The starting cost of $5,100 per month covers a private or companion suite living space, an individualized plan of care, and conveniences like housekeeping and laundry service, dining, maintenance, and scheduled transportation. Residents enjoy the company an...
The Residence at Cherry Hill
1979 Rte 70 E, Cherry Hill, NJ 08003
Assisted Living . Memory Care
Imagine having more time to do what make you happy: catching up on the best-seller list, getting out to the theater with friends, learning a new language or relaxing with the people you enjoy. Imagine life without the worries & stresses of maintaining a home. Imagine you being you again. This is the life that awaits you at The Residence at Cherry Hill, our beautiful Assisted Living and Memory Car...
Brookdale Echelon Lake
207 Laurel Road, Voorhees, NJ 08043
Assisted Living . Memory Care . Independent Living
Brookdale Echelon Lake is a senior living community in Voorhees, NJ, that offers assisted living and memory care. The cost of the assisted living community begins at $3,500 per month for studio accommodations, making this senior living property one of the most affordable long-term care options in the area when compared to the $5,318 average monthly cost of assisted living in Voorhees. Several spac...
Brookdale Evesham
1 Brendenwood Drive, Voorhees, NJ 08043
Assisted Living . Independent Living
Brookdale Evesham is a senior living community, located in the Greater Philadelphia Metropolitan suburb of Voorhees, NJ, that offers independent living and assisted living levels of care. The starting cost of $4,750 per month for assisted living, or $3,500 for independent living, covers an efficiency, studio, or one to two-bedroom living space, as well as a personal care plan, housekeeping, meal s...
Brookdale Florence New Jersey
901 Broad Street, Florence, NJ 08518
Assisted Living . Independent Living
In a quaint village along the banks of the Delaware River lies Brookdale Florence, a retirement community that offers an assisted living residence. The cost of assisted living starts around $4,695 a month. This is more affordable than the average rate of $7,230 in Florence, NJ. Residents enjoy choice living spaces at this pet-friendly senior living center, including four studio and one-bedroom apa...
---
Pat's reviews
4.9
(7 reviews)
Pat was awesome. She was so helpful and and she answered every question we had with her knowledgeable expertise.
---
Pat has been very courteous, kind, and helpful in providing information that we needed to make the right decision. She is very competent and knowledgeable.
---
Pat was amazing! This such a new and stressful situation and I had no idea where to start for my mother. She really listened to me and eased my anxiety! It was nice knowing someone cared about our situation and it was like a weight lifted off of my shoulders. I would personally recommend Pat to anyone who needs assistance!
---
While my search is not complete. I am extremely pleased by the knowledge, service, assistance, pleasant demeanor of Pat Donnelly. She is truly a great asset to your company. Sincerely Evie D.
---
Pat was wonderful from the very start. She set my mother up in her new home within 5 days of our initial phone call! I highly recommend Pat to find the best place for your elder's needs. 5 stars
---